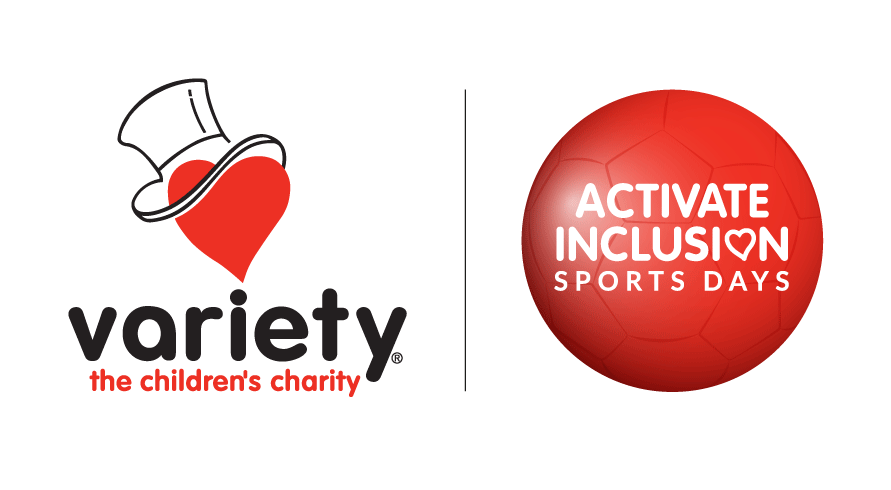 Variety Activate Inclusion Sports Days, run in partnership with Sport NSW and delivered by Disability Sport Australia, are a free, fun and inclusive day of sport to try for kids with physical, sensory and intellectual disabilities.
Held during school terms, Activate Inclusion Sports Days give kids the opportunity to try sports they might otherwise miss out on. Aimed at kids aged 5-18 with learning difficulties, intellectual, sensory & physical disabilities, the days are an opportunity to have a go in a fun and inclusive environment.
We are thrilled to partner with Sport NSW and Disability Sport Australia on this important program.
In 2016, Sport NSW led the way in collaborating with key stakeholders including Local Councils, State Sporting Organisations, and Universities, as well as third party providers including NDIS and NSW State Government Departments to increase the awareness around opportunities for people with a disability, and in the greater inclusion space, within sport and active recreation.
For more information
If you are interested in attending a Variety Activate Inclusion Sports Day please speak to the Sport NSW team by emailing [email protected]
You are always welcome to contact our friendly Kids Support team directly by email or call 02 9819 1000 regarding this program or any of the other ways we support kids to get a fair go.
For more information about how Variety supports kids in need sign up to our Variety families newsletter or join our Facebook group.