Join the Variety Resurrection Run, a six-day charity car event raising vital funds to give kids a fair go.
15 – 20 November 2020
The Variety Resurrection Run will explore the rural areas of our vast state and travel to places that are not your normal tourist hotspots. While you will likely know the major towns we will be travelling through and overnighting in, you won't necessarily know how you're going to get there.
The Variety Resurrection Run is not a race or a contest of speed of any kind, it is an adventure exploring remote parts of our beautiful country.
Ever thought about joining an iconic Variety Bash? This is the perfect opportunity for you to grab your mates, your car and have a go.
Looking for the accommodation list? Click here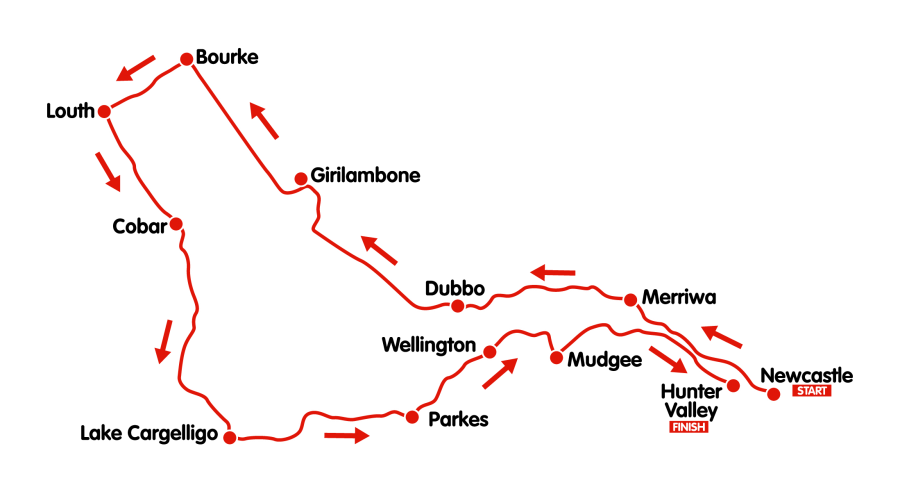 Got questions?
If you have any questions about the event or fundraising reach out to our Motoring Events team by email [email protected] or call to speak to our team.
Variety Newcastle Office
Vic Sheil & Janet Kilazoglou
02 4965 4911
Variety Sydney Office
Stuart Telfer & Sally Ross
02 9819 1000
All media enquiries should be directed to Nicole Brown, Media Opps [email protected]
We're ready – are you joining us?
We've got a new rego system so created a guide to using the system. We encourage you to have a read before registering. Check it out here!