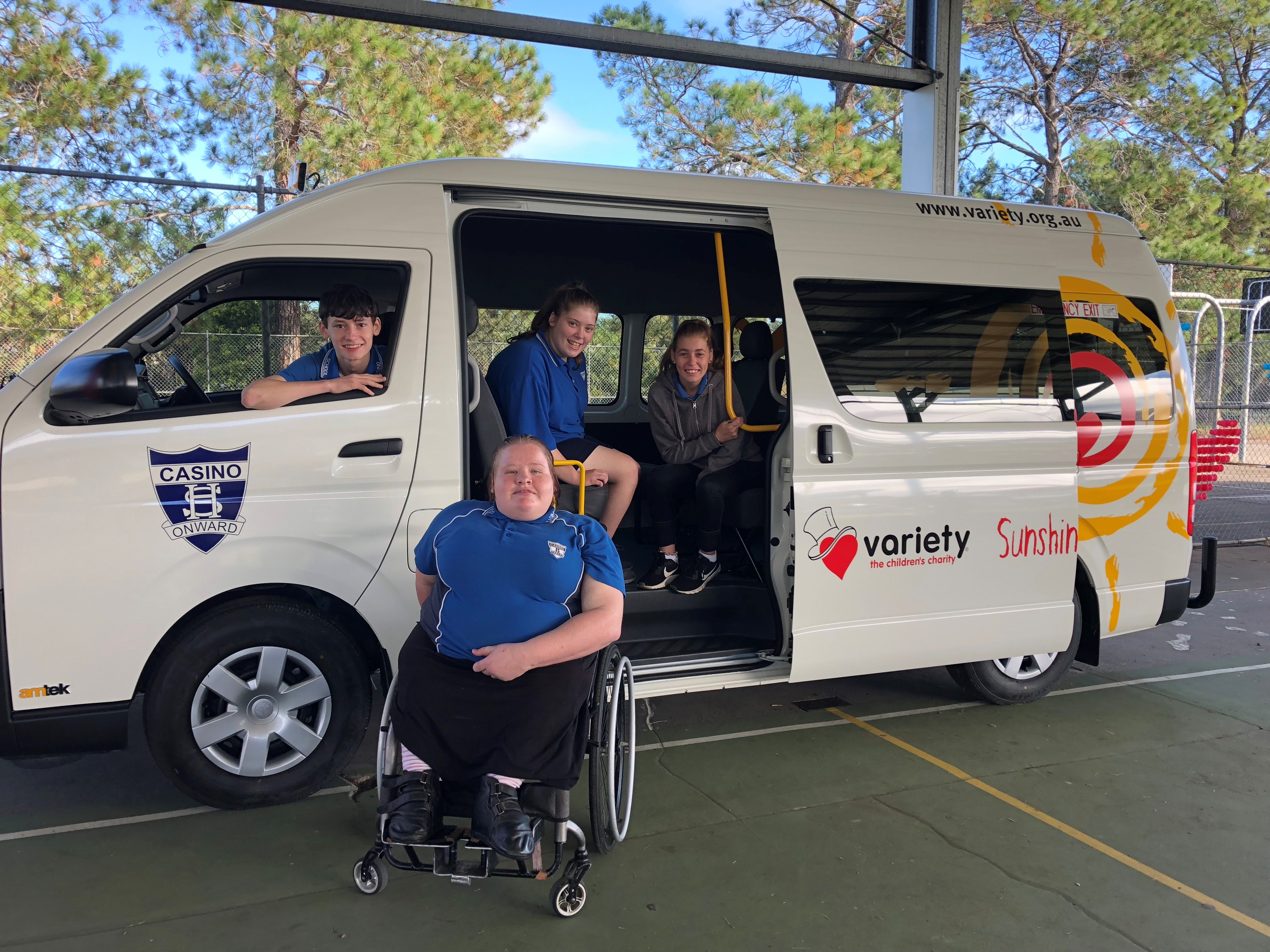 Sunshine Coaches
Literally bringing sunshine into the lives of thousands of children each week, the more than 1400 Variety Sunshine Coaches are a highly visible and one of the best known aspects of Variety's support for Australian children. Variety Sunshine Coaches are a powerful symbol of what children living with a disability or disadvantage by distance or social circumstance can achieve when given the opportunity to explore educational, sporting and life skills and cultural opportunities otherwise denied them.
In 2020, we delivered nine Variety Sunshine Coaches including the 1,400th coach to be delivered in Australia , which was presented to Chalmers Road School in Strathfield. We also presented Sunshine Coaches to Trundle Central School, Jumbunna Community Preschool and Early Intervention Centre, Blind Sport NSW, Chromehurst School, Bates Drive School and Grafton Public School. Jamison High School and Lucas Heights Community School both had new Sunshine Coaches approved and delivered during the 2020 financial year. Sunshine Coaches have allowed generations of young Australians to experience and explore, to be curious, to bond with teachers, carers and parents and to feed their minds and imaginations.
Each Sunshine Coach represents a team fundraising effort between the school or organisation , Variety and corporate or individual donors.
"The bus is critical to the success of Darkinjung Barker School and the result has been 95% attendance at school and the only absences have been due to ill health. Not only does the bus provide transport, but the elders who drive the bus provide a crucial link between school and home. Further embedding the School as an important part of their local culture and community. Education and acceptance within the broader community dramatically improves the long- term outlook for these kids." Phillip Heath, Principal of Darkinjung Barker School
Read More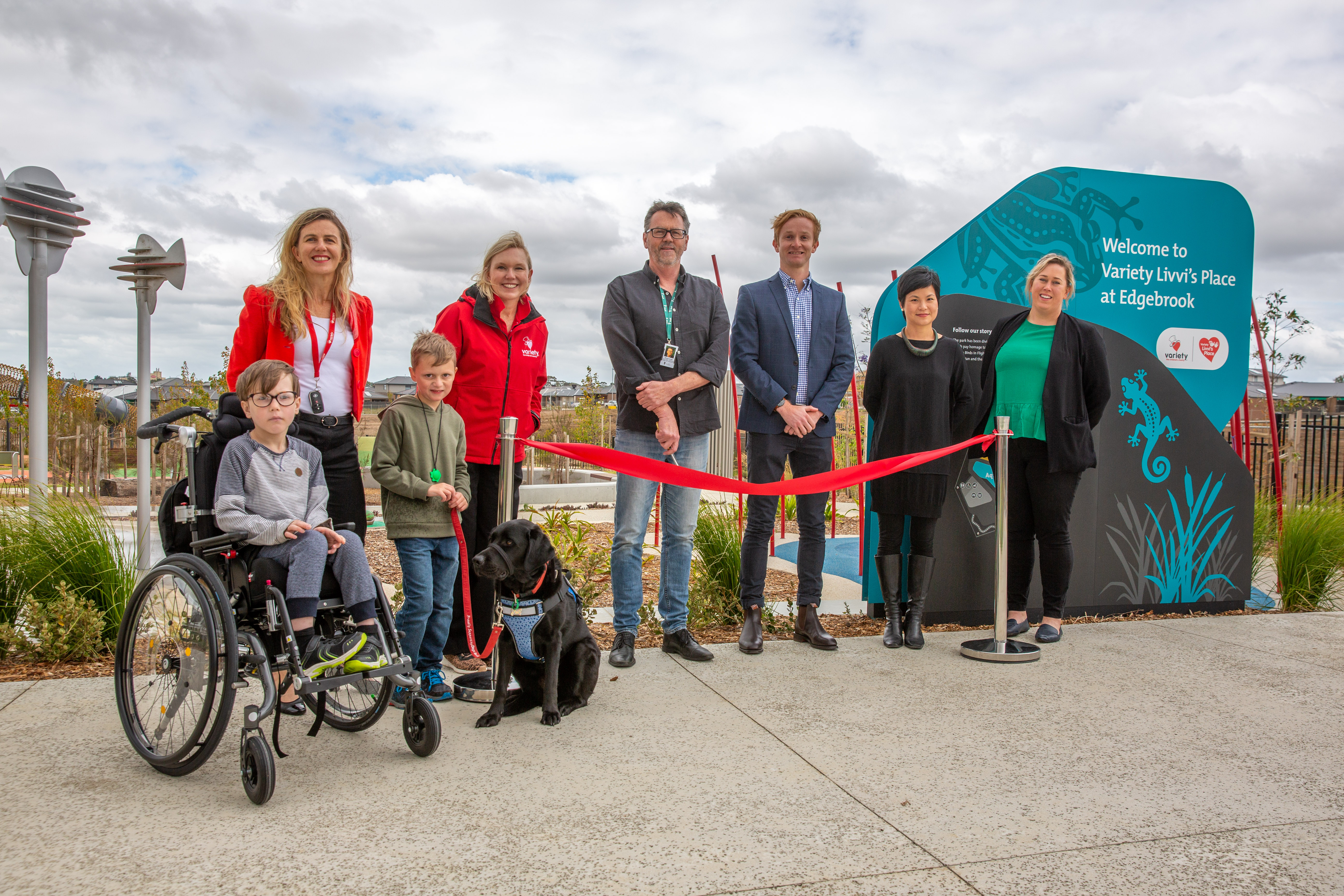 Inclusive Play
With a shared vision of delivering inspiring places that change the way our community plays, Variety is collaborating with communities, councils and developers to build Variety Livvi's Place playspaces around Australia.
Variety's inclusive play professionals raise the voices of children (the real play experts) and families living with a disability, share their needs and make them feel welcome, valued and included in the process. We connect them to decision makers and skilled professionals to ensure we deliver truly inclusive, bespoke playspaces and in doing this continue to advocate for every child to have the opportunity to play in their local playspace. This year we undertook four community engagements, spoke to over 450 kids, 60 parents and families, 14 schools, and close to 2,000 online surveys were completed. Raising the voices of those often unfamiliar or unaccustomed to engaging with government to ensure communities received bespoke playspaces that met their specific community needs.
New Variety Livvi's Place inclusive playspaces in Taree and within Stockland Retail Centres in Shellharbour, Merrylands, Cairns and the Stockland Edgebrook residential development were opened by calendar year- end. We now have over 20 active projects in the pipeline, the majority in initial phases with exciting developments to come in 2021.
While we seek to expand inclusive playspaces for children and families living with disability, our focus on equality, acceptance and inclusion is more broadly reflected in many of our activities and programs including Just Like You and our engagement with kids and communities about what inclusion is, why it's important and what we need to do to break down barriers to create a truly inclusive society.
Variety Storytime kept the little ones entertained with tales of magical adventures shared at first in playspaces and through videos during lockdown.
Find out more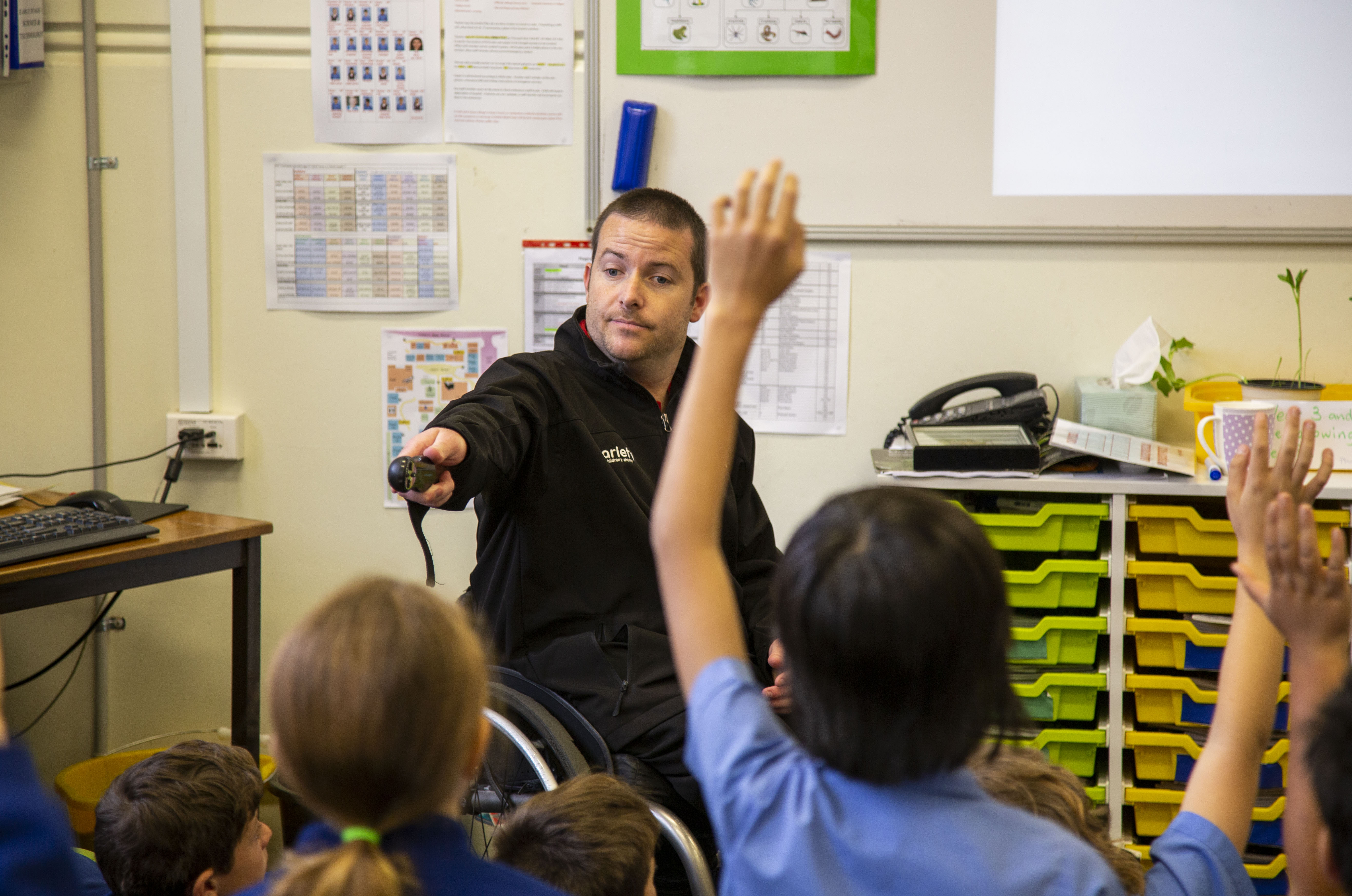 Just Like You
Through celebrating differences, developing empathy and creating inclusion, Variety wants to create a better world for our kids to grow up in. One where kids understand that people with a disability are the same as everyone else – they are 'Just Like You'. Variety's Just Like You program, a disability education and awareness program for primary school aged children, is at the forefront of making true community change. For over 10 years now, the Just Like You program has been educating primary school aged students on acceptance and inclusion in Sydney, Newcastle, Central Coast and the ACT. Working with our funding partner FGX and program delivery partner EY we have had the privilege of seeing our work slowly but surely shift the mindsets of children, creating an environment where kids can thrive.
As social distancing created new challenges, the program pivoted the delivery methods online to ensure the same level of learning could happen in the new educational environment, and now offers a face to face and a digital delivery option.
During 2020, Just Like You was delivered to 8,323 primary school children by experienced facilitators, themselves living with a disability. Pivoting to online delivery during school closures, the new streamlined program will extend our reach further in 2021. Helping to change, one child at a time, how our community understands disability.
"I thought it was fun, while we were learning. It changed my view on people with a disability." Elizabeth, Student at Clovelly Public School.
"I truly believe the knowledge that the students gain from Just Like You, helps to build acceptance and understanding in the community. I highly recommend ALL schools to take part!" Wendy Madden, Teacher, Mosman Church Of England Preparatory School
Find out more!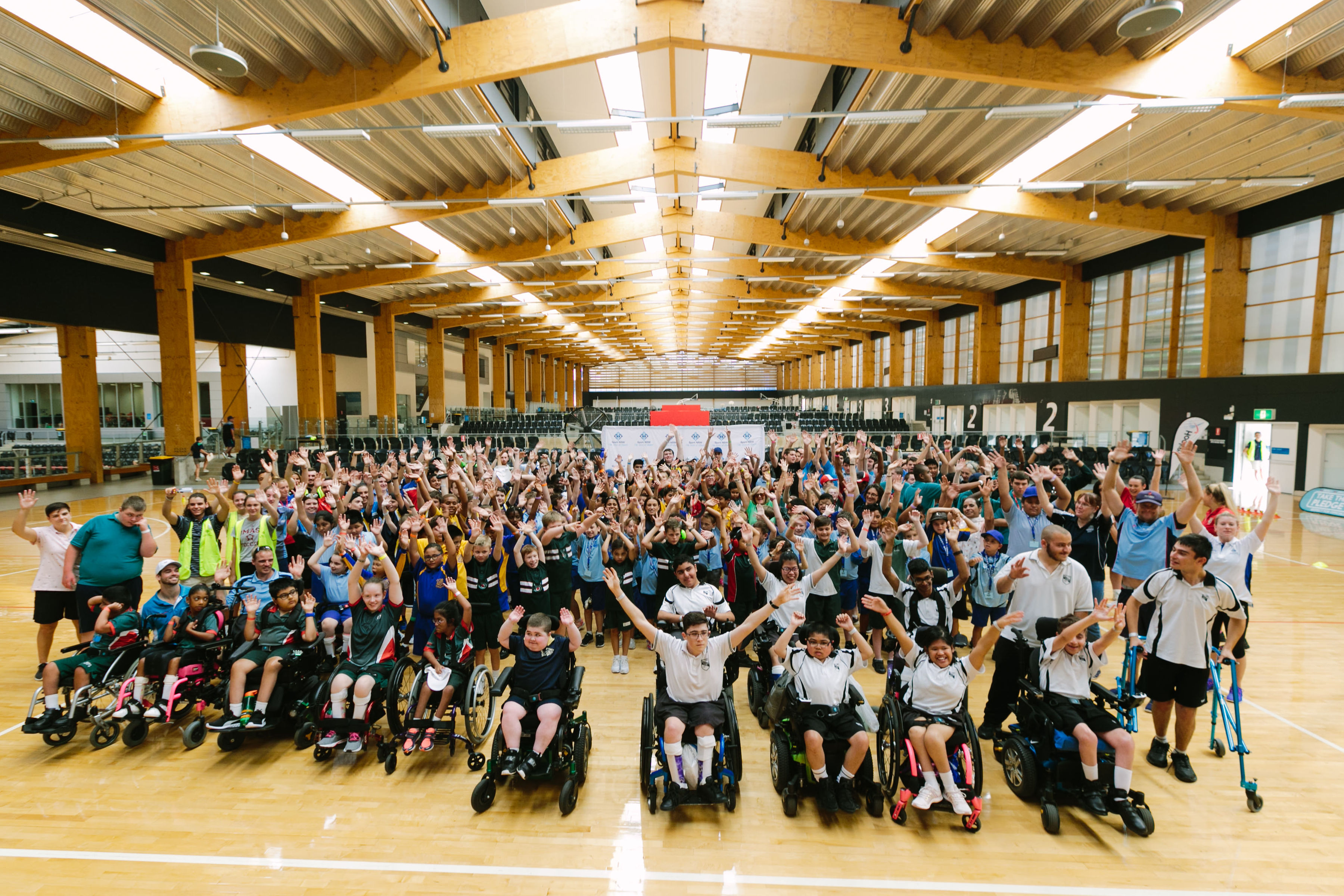 Activate Inclusion Sports Days
The look on a child's face when they are enjoying a good game of sport is priceless. Variety Activate Inclusion Sports Days, run in partnership with Sport NSW and delivered by Disability Sport Australia, are a free, fun and inclusive day of sport to try for kids with physical, sensory and intellectual disabilities.
Held during school terms, Activate Inclusion Sports Days give kids the opportunity to try sports they might otherwise miss out on. Aimed at kids aged 5-18 with learning difficulties, intellectual, sensory & physical disabilities, the days are an opportunity to have a go in a fun and inclusive environment.
Variety Activate Inclusion Sports Days are a ground-breaking initiative which attract between 150 to 350 students to each day, as well as the sports coaches, teachers, event staff and community volunteers in attendance. COVID-19 put a pause to face-to-face events from March 2019 but the team is ready for Variety Activate Inclusion Sports Days to return in 2021.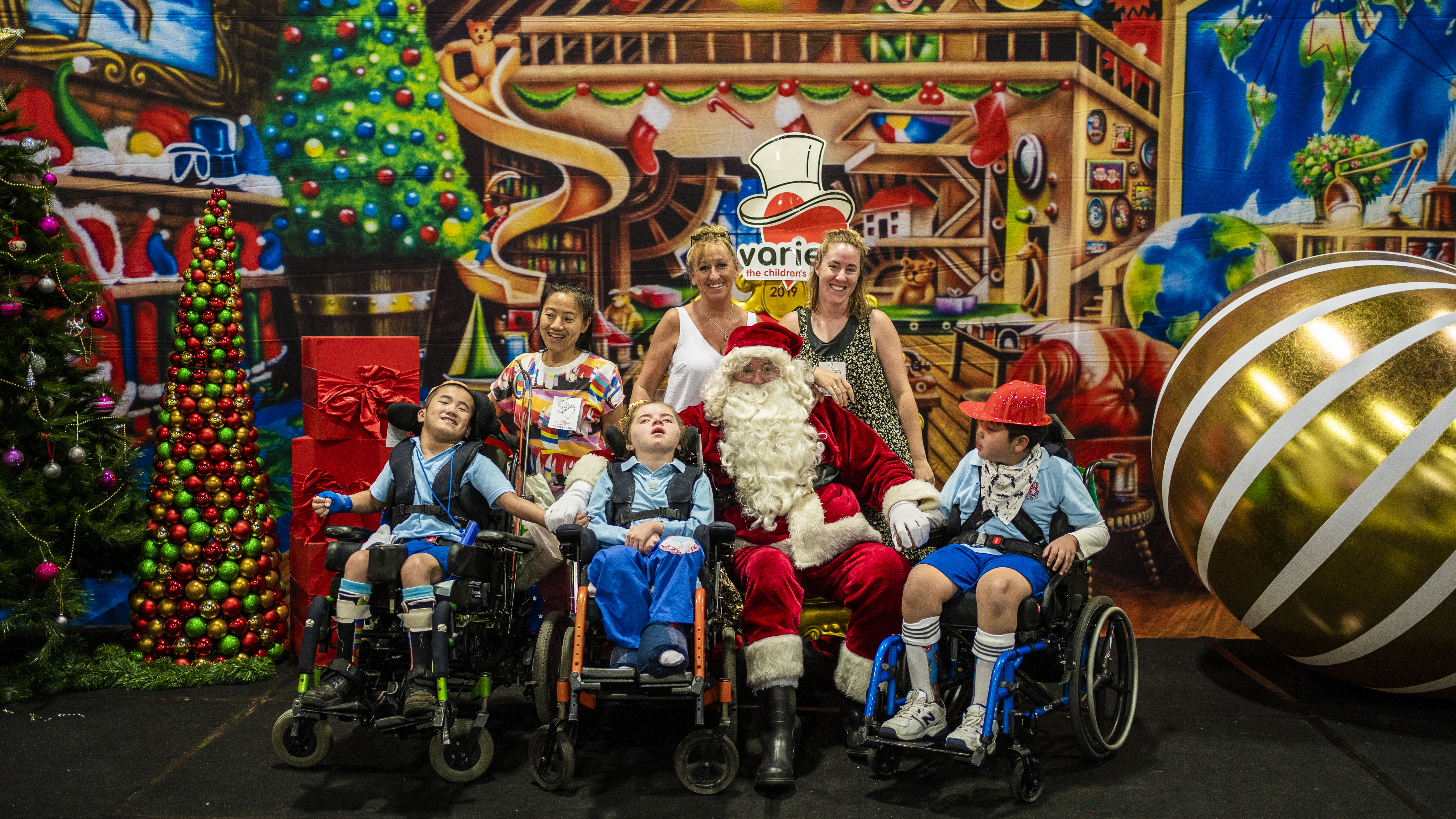 Kids Xmas Parties
Each year, the Variety Kids Xmas Parties in Sydney and Newcastle ensure children and their families living with disability or disadvantage get an opportunity to experience the magic of the festive season and unconditional acceptance in a safe, friendly and fun environment. With inclusive activities like amusement rides, face painting and sports, as well as a visit from Santa, the parties show how important our community of supporters is in making sure kids don't miss out.
For over 24-years the Ladies of Variety has been leading the way in delivering an event that truly celebrates the magic of Christmas. Inspired by their work we established a party in Newcastle so kids in the Hunter could be part of something just as special. Behind the scenes over 300 volunteers work tirelessly to manage traffic (a task we obviously leave with our motoring community), hand out gifts, direct foot traffic, dress up as beloved kids characters and a million other jobs to make sure the kids have a fantastic day.
Our events in 2020, were a scaled back version of the parties we know and love – ensuring we provided a COVID-safe festive experience for families. In Newcastle we celebrated the festive season through your car window with the Variety Kids Drive-Thru. In Sydney, we took the party outside and invited the animals along for a Variety Xmas Evening at Sydney Zoo. We particularly thank long-term partners of the Kids Xmas Parties ICC Sydney and McDonald Jones Stadium as well as new event partners AHA Hunter Newcastle and Sydney Zoo who worked closely with the team to bring a little festive magic into all our lives.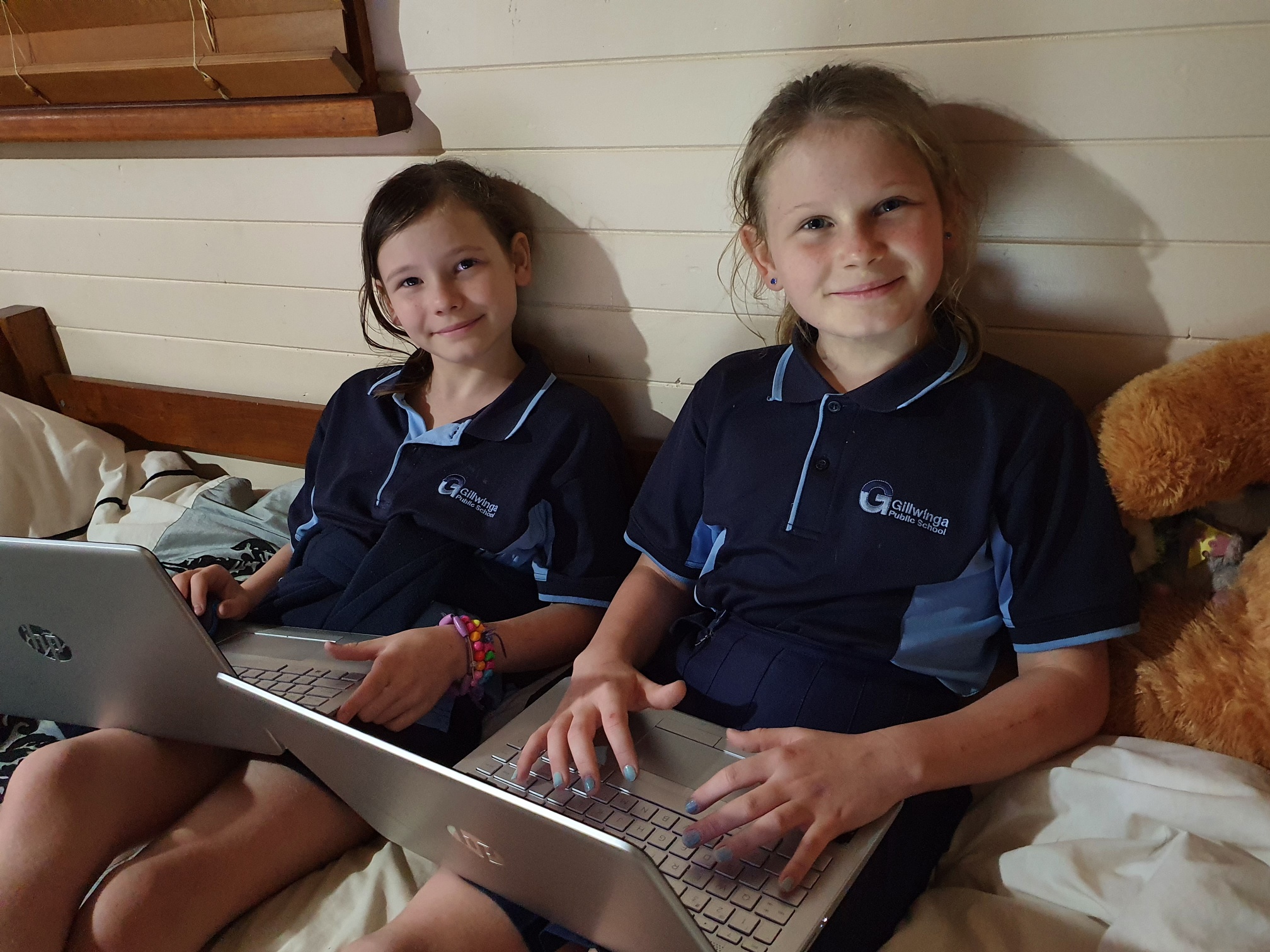 Education Supplies & Technology
When schools sent students home in 2020 the new need for remote learning saw a 400% increase in education grant applications.
Our Tech 4 Schools Grant, which launched in June in response to COVID school closures supported over 300 children with new laptops for remote learning, including 167 from bushfire impacted communities. Some 83% of recipients were from regional or remote areas. Rapidly addressing this new demand for support, the Variety team worked with educators to identify school children in areas of high need and affected by drought and bushfires. The Tech 4 School Grant technology was bundled and delivered through a partnership with Harvey Norman.
"We needed to provide them opportunities to learn at home which initially we weren't able to use technology to make this happen … with Variety we were able to apply for a laptop for students to use both at home and at school and we were just amazed by what happened… we're extending the life of the school day … our teachers are reporting they're getting way more work back in and also the quality is significantly improved." Principal David Taylor, Bowraville Central School which received 129 Grants. Watch the full interview here.
"In a world that is all about technology, to not have a computer at home to use for research and study is almost impossible. They had to rush to try to finish their work so another one of the girls could use it. The laptops have made a world of difference for my girls. With them heading back to school now it makes it so much easier for them to be able to come home and do their homework and research on their own laptop." Amanda, mother to 14-year-old Josie and 12-year-old Sarah.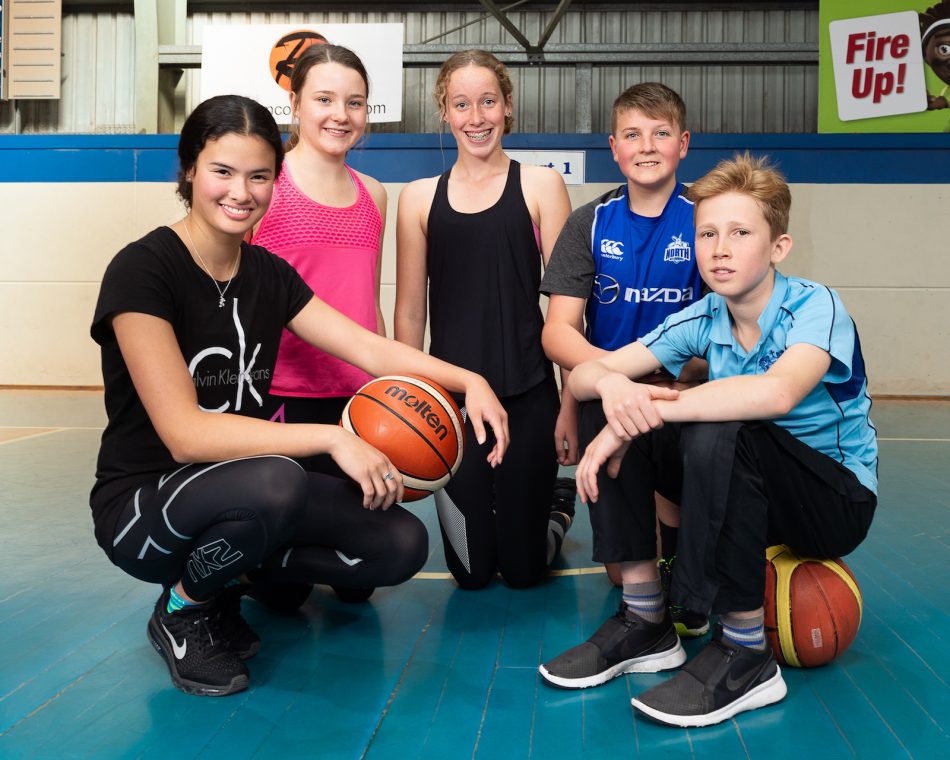 Every Chance to Play
The Variety Every Chance to Play Grant helps kids in ACT, aged 5-18, who would otherwise be unable to participate in junior sport to get out on the pitch or the court and enjoy being part of a team and community.
Our Every Chance to Play Grant supports the junior sport registration costs for 215 ACT kids during 2020 for sports including cricket, basketball, softball, baseball, touch football, OzTag, volleyball and little athletics.
Every Chance to Play was founded in 2017 by a diverse group of Canberrans with a mission to make junior sport accessible to all kids, including those from low-income households. In August 2018, Every Chance to Play joined with Variety, allowing even more kids to overcome financial barriers to reach their full potential in sport.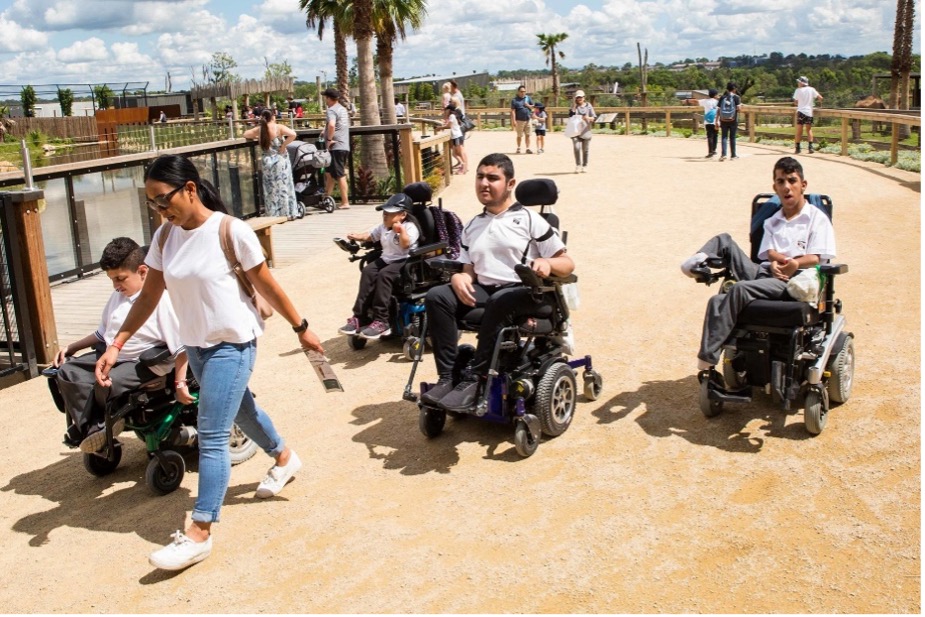 Family Fun Days
Our families regularly tell us that it is vital kids are provided with activities intended for their unique circumstances. Variety Family Fun Days are another way we are able to do that for families.
They are a joyful day filled with inclusive activities for the whole family. In March we held our largest Family Fun Day yet with 2,500 children, carers and teachers joining us for an extraordinary day at the new Sydney Zoo. We are grateful our partner Sydney Zoo shares our passion for creating truly inclusive experiences for families.
Featuring Playschool legends Rachel Coopes and Teo Gebert, our Variety Musical Picnics offer an interactive musical performance for kids of all ages and abilities. We managed to squeeze a few in before lockdown.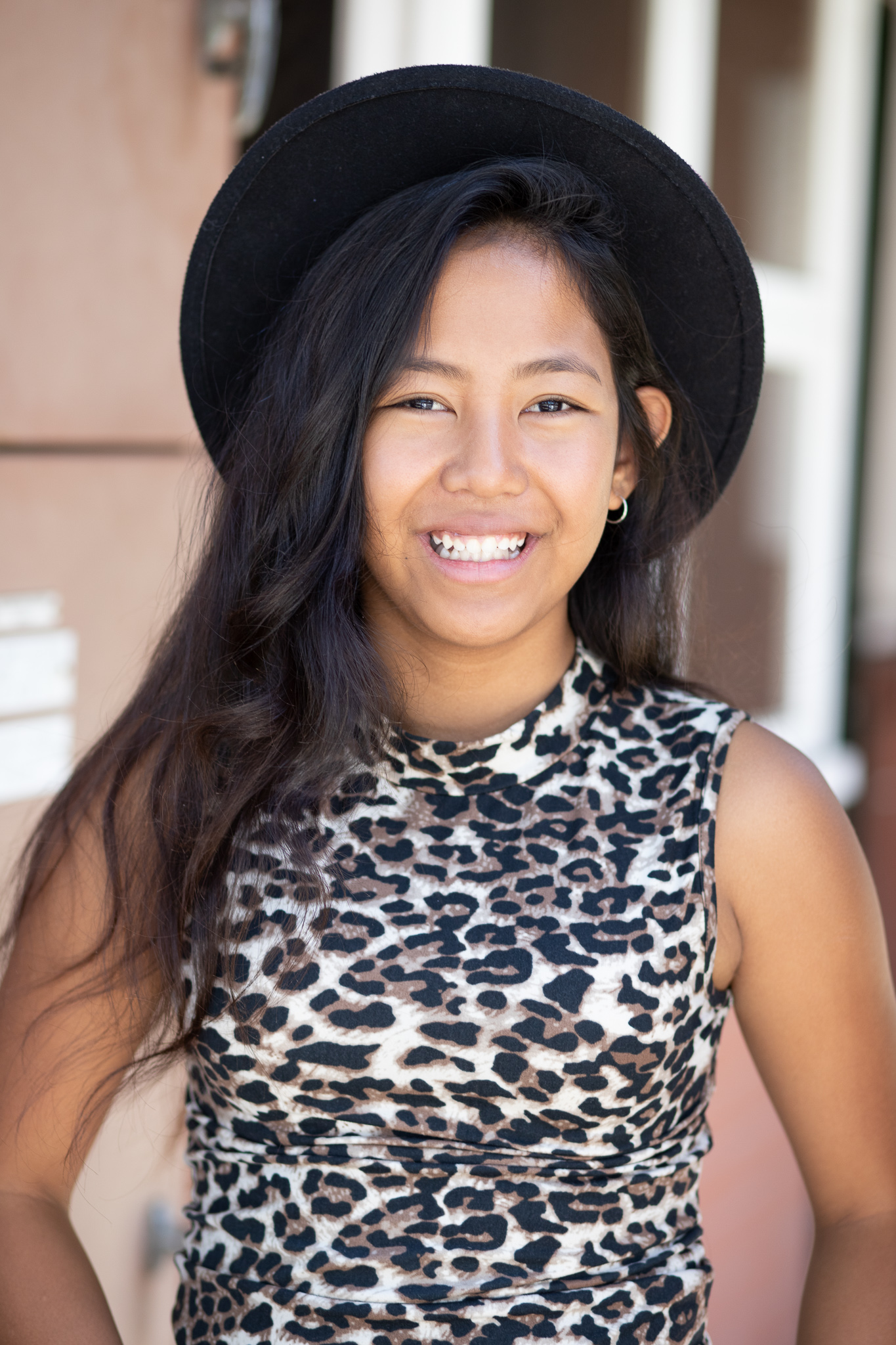 Variety Heart Scholarships
Variety Heart Scholarships have supported hundreds of young Australians to achieve their dreams over recent years across a multitude of activities. Some of the previous recipients have gone on to represent Australia on the world stage, whilst others have simply needed help to reach the next stage of development in their talent. These kids have the talent – all we do is help clear a path for them so that their personal circumstances don't get in the way of their dreams.
Scholarships are provided to children with an existing talent living with disabilities, chronic illness or financial hardship.
With the onset of COVID restrictions, it became clear that the current round of Variety Heart Scholarships recipients would not be able to use their full funding allocation by the end of the scholarship term. With the full support of our presenting partner the Graham Mapp Family Foundation, we extended the availability of existing funds awarded but not taken up until the end of 2020, giving the kids as much time as possible to take advantage of their scholarship. Helping to ensure that when competitions, performances and auditions started to return these kids were ready to take those opportunities and excel.
"I was honoured to receive a Variety Heart Scholarship. It directly allowed me to purchase a 5 string electric viola, a loop pedal, music creating software and hardware. These allowed me to create my compositions for my HSC Music 2, for which I received a mark of 93, and 48/50 for Music extension. It also allowed me to travel to Melbourne in 2019 to attend the launch of the Flowers of War collection as part of my internship with the Australian War Memorial. Since then, I have finished my HSC in 2020 and been accepted into the Bachelor of Contemporary Music at SCU! The scholarship has helped me so so much and I am forever grateful to have received it." Tilly Jones, 19-year-old composer and cellist from Lismore.
Learn more about our Variety Heart Scholarships
Find out more!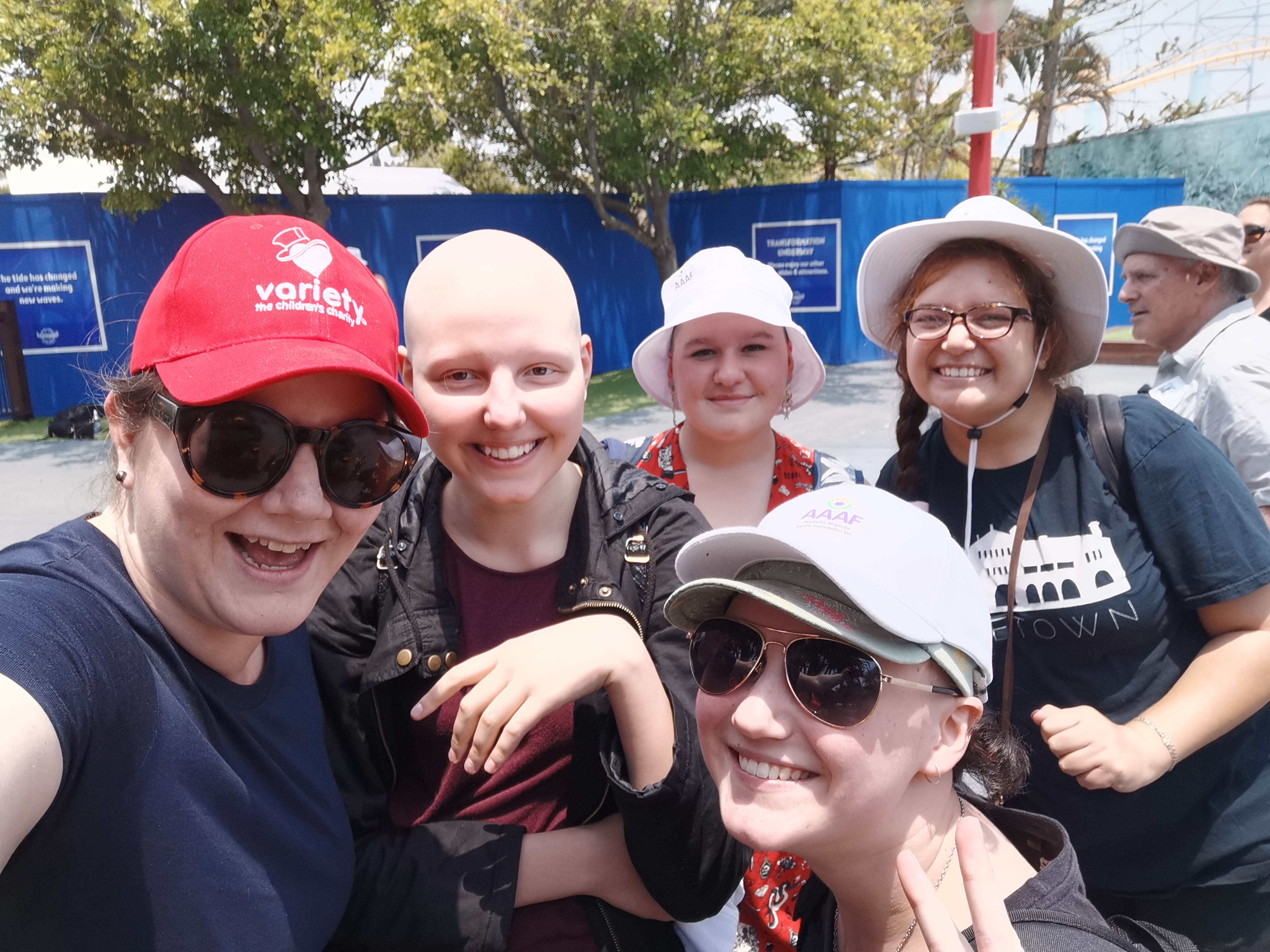 Variety Alopecia Areata Adventure Camp
Navigating your teenage years can be tricky – but there's nothing like having a friend that knows exactly what you are going through. The Variety Alopecia Areata Adventure Camp is an opportunity for kids with Alopecia Areata to make friends, learn about the condition and have fun. The Camp is funded by our Hair with Heart program.
Alopecia Areata is an auto-immune disease that results in hair loss on the scalp and elsewhere on the body. It can range from small, individual smooth patches of hair loss, to total loss of all hair on the body – including ear and nose hair. Alopecia Areata is not uncommon and current estimates suggest that 2% of the population will be affected by the condition at some point in their lifetime. It can affect people of all ages, genders and ethnicities, but most commonly presents during childhood. There is currently no cure.
Alopecia Areata can be a lifelong condition, and can deeply affect self-image, self-esteem, confidence and mental health.
The camp is free, including flights, meals, accommodation and activities.
Working alongside the Australia Areata Alopecia Foundation, the camp launched in 2017 to provide an opportunity for kids with Alopecia Areata to interact with other children with the same condition.
In November 2019 around 90 kids, 15 AAAF volunteers/committee members and 15 parents went to the Gold Coast. Unfortunately, due to COVID restrictions the 2020 Camp was unable to be held, we look forward to bringing it back in 2021.
Learn more about the camp