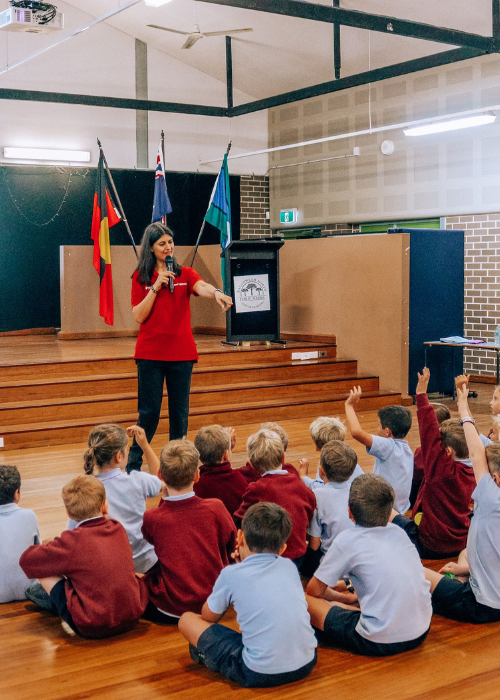 Just Like You
Our 'Just Like You' program empowers primary school students to develop understanding, acceptance and inclusion of people living with a disability. The program delivers interactive workshops where students are encouraged to reflect on their own roles and actions as a citizen in their school and community.
The program reached 13,302 students across 70 NSW and ACT schools in 2021. A number of workshops were delivered online after the program pivoted during Covid-19 restrictions in 2020. The new digital delivery option enabled us to reach schools in the ACT for the first time. The program continues to receive high teacher and student satisfaction with positive changes in student knowledge and behaviour.
"Excellent facilitator! Presented well and responded to students' questions and responses in a sensitive and appropriate manner. A valuable learning experience for teachers and students!"
Teacher, Five Dock Public School, Sydney
"This workshop should be compulsory in all schools"
Teacher, Blackhurst Public School, Sydney
Find out more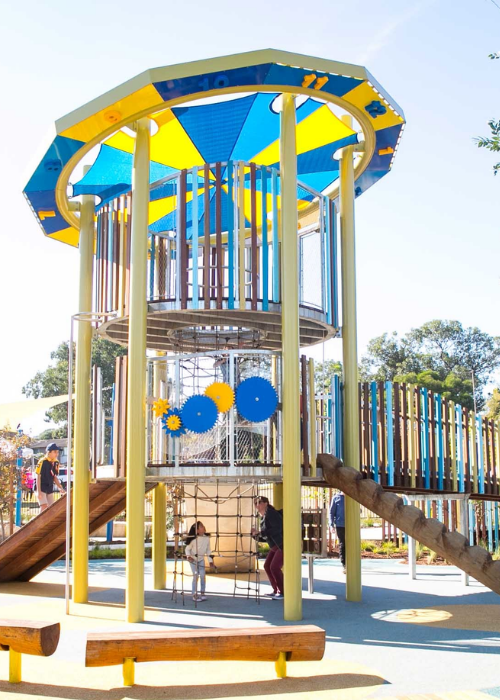 Variety Inclusive Play
Inclusive Play continued to work with kids, communities, councils and developers to create Livvi's Place inclusive playspaces, where we can all play together. In December 2020, we celebrated the opening of Variety Livvi's Place Edgebrook in Clyde (VIC) and in April 2021 we came together with kids and families for the opening of Variety Livvi's Place Glenfield in Campbelltown (NSW). We engaged with 10 councils – from the Tweed Shire to Gundagai – on a number of projects in the final stages of design and due to begin construction. We also awarded Livvi's Place Design grants to both Moree Plains and Balranald Shire Councils.
Throughout the year, we continued to connect kids (who we know are the real play experts!), families and community members with playspace designers. We take pride in our playful and inclusive engagement process where we bring everyone together to build awareness, understanding and appreciation for each other as they build something truly amazing.
Find out more!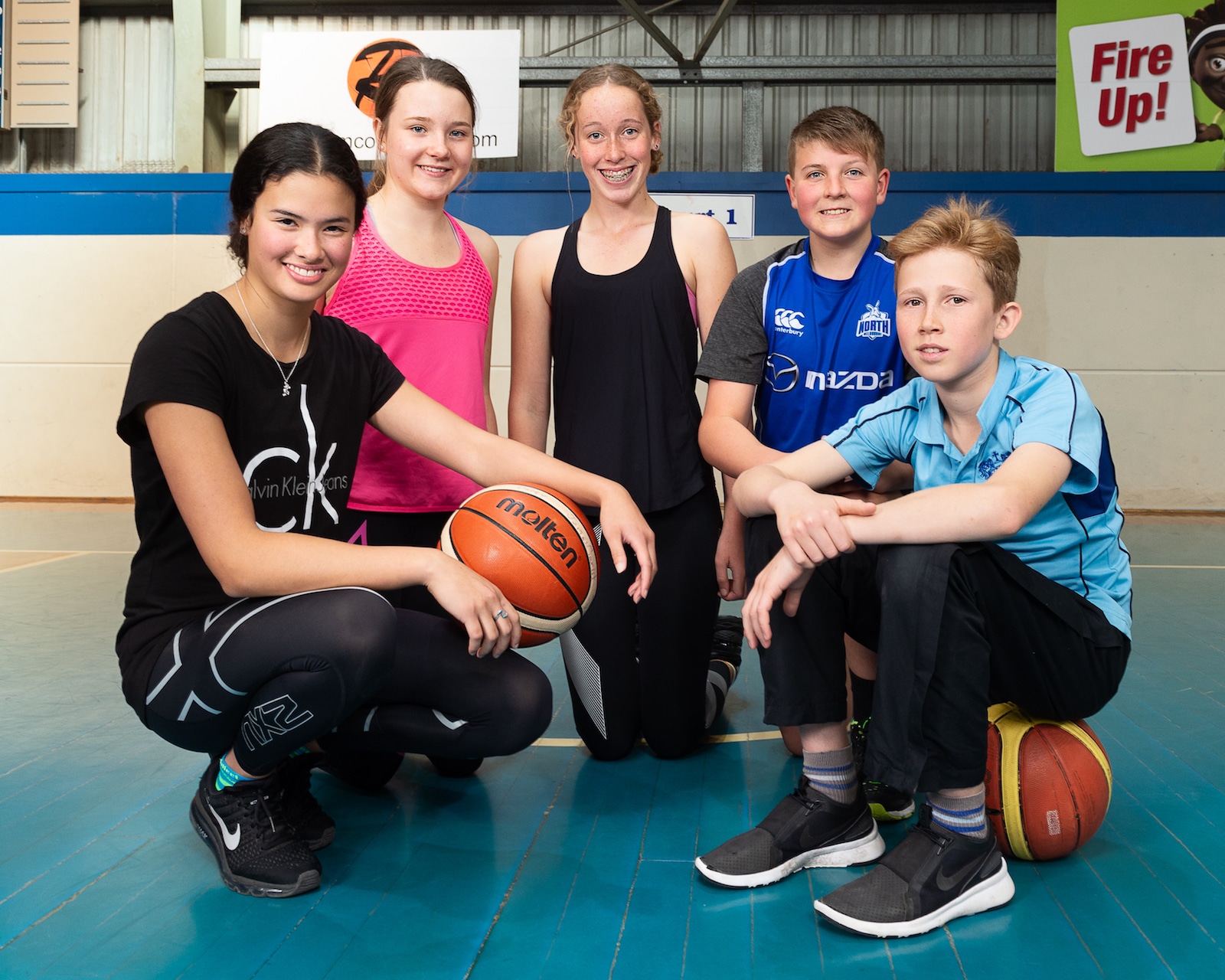 Variety Every Chance to Play
The Variety Every Chance to Play Grant helps kids in the ACT to access their favourite sports.
Children aged 5 – 18 receive financial assistance to cover the costs involved in getting out on the pitch or the court to take part in a team and get involved in their local communities.
Our Every Chance to Play Grant covered sport registration costs for 130 ACT children in 2021.
Learn more
Activate Inclusion Sports Days
We were thrilled to see Variety Activate Inclusion Sports Days return in 2021, in partnership with Sport NSW, and for the first time delivered in collaboration with Disability Sports Australia. These days give kids living with physical, sensory and intellectual disabilities a chance to try sports they may otherwise miss out on.
Unfortunately, due to the ongoing Covid-19 lockdowns in 2021, only 50% of the planned sessions were delivered but the program still reached an impressive 1,789 kids in NSW.
The program celebrated a milestone in June when the 50th Variety Activate Inclusion Sports Day took place at Sydney Olympic Park. The special event gave 300 primary and high school students the chance to build their sporting confidence while making new friends.
Since launching in 2017, the program has reached more than 8,500 students across over 500 NSW schools.
Learn more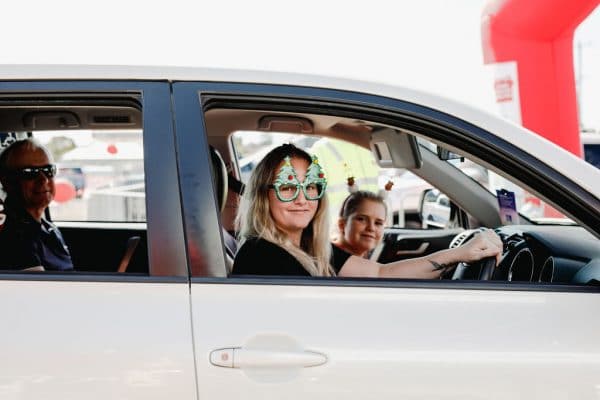 Christmas Parties
When Covid-19 restrictions forced the cancellation of our annual Christmas parties in 2020, we knew we needed to do something to bring some festive fun. So, we dreamed up a drive-thru celebration for our Newcastle families. More than 1,000 kids in more than 400 cars enjoyed a festive spectacle as they passed by roving characters and enjoyed a wave from Santa and Mrs Claus before receiving their free Variety gift – all without leaving their vehicle! In Sydney, 1,000 kids and their families enjoyed a Variety Xmas Evening at Sydney Zoo including a special photo opportunity with the jolly old man in red!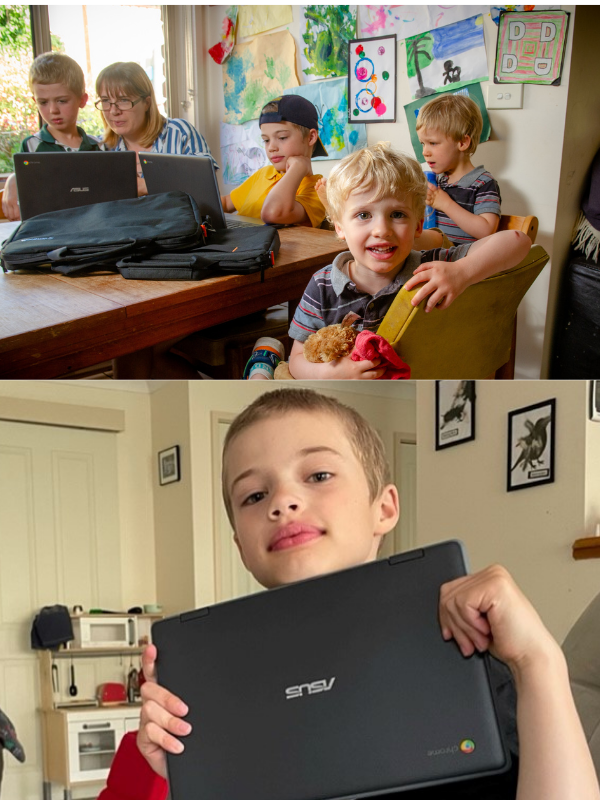 New Grant Breaks Records
At Variety, we're not afraid to do things a little differently – especially when we know it will enable us to help more kids and families in need.
In early 2021, we undertook a grants review process to ensure we were providing help where help was needed. We compared our systems to those in Variety offices across the USA, Canada, UK, Ireland and throughout Australia. After analysing the results, we used the information to revamp our Kids Support framework and launch four new grants: We Move, We Join, We Care and We Learn.
When we launched our We Learn Grant in July, we expected it to be popular but not even we predicted the overwhelming response we would receive.
The grant gives NSW and ACT families experiencing financial hardship the chance to apply for support for educational supplies and technology.
When the grant closed in September, we were stunned to have received over 1000 applications – a huge increase in demand for support from the 162 applications we received for a similar grant in 2020 and a record for any grant we have ever offered!
The grant opened at a time when students across the country were learning from home given ongoing Covid-19 lockdowns. As learning moved online, so too did doctors and specialists' appointments placing additional strain on families desperately needing access to technology.
A total of 1171 grants were given out across NSW and the ACT – 859 Educational Technology and 312 Educational Supplies – valued at over $450,000.
Laptops and chromebooks were sent directly from our supplier, Harvey Norman Technology for Business, while Big W gift cards were supplied for Educational Supplies including school uniforms, stationery, textbooks, lunch boxes and drink bottles.
In other new grant news for 2021, four We Move Grants were approved and four We Join Grants were given.
The We Move Grant is open all year round. The We Learn and We Join Grants will open again in 2022.
Learn More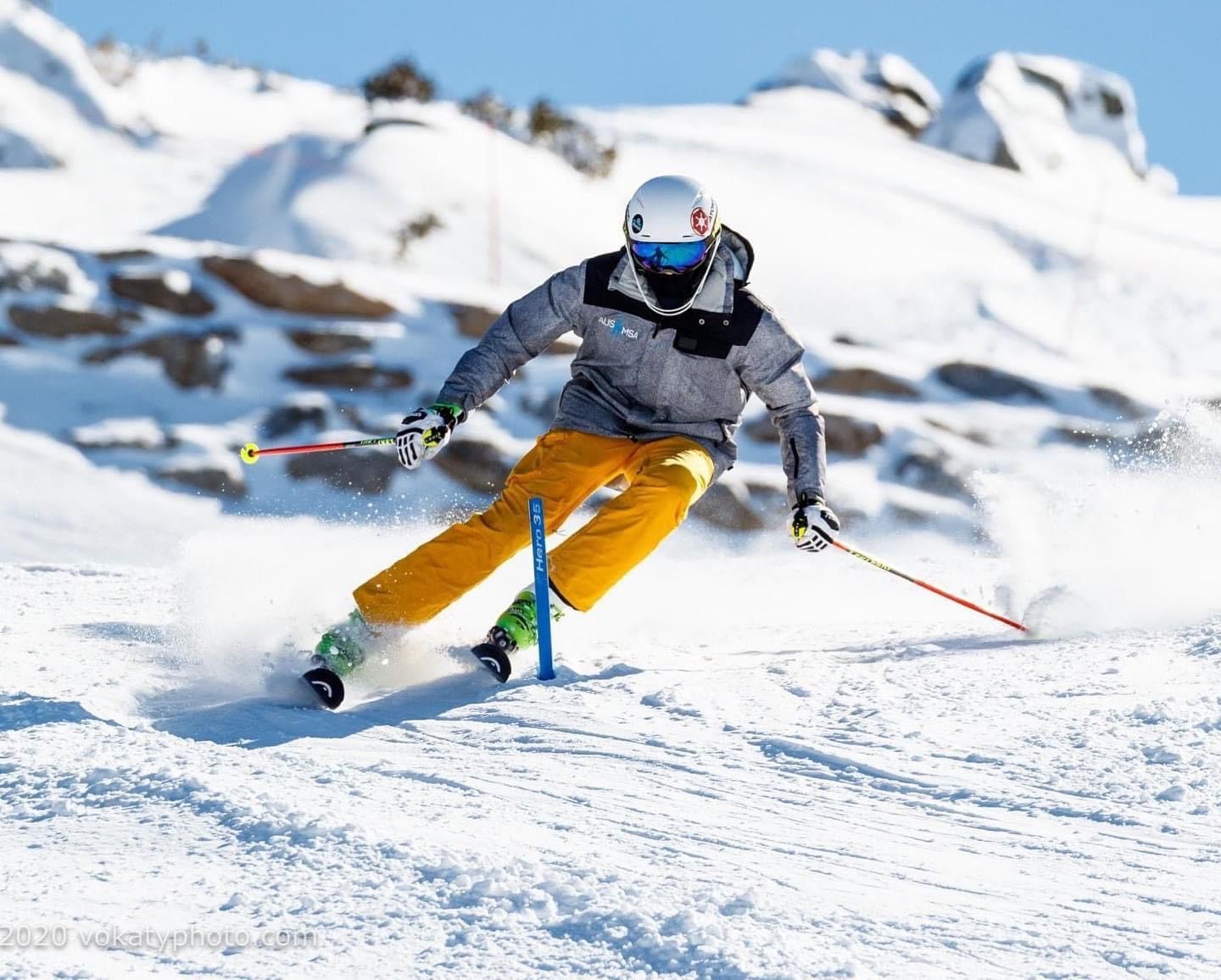 Variety Heart Scholarships
They say records are made to be broken and that was certainly true for Variety in 2021. Not done with breaking grant records, we raised the bar this year when we awarded a record number of Variety Heart Scholarships.
78 scholarship recipients across NSW and the ACT received more than $300,000 in support this year. The scholarships enable children to pursue their sporting and artistic dreams while living with disabilities, chronic illness or financial hardship.
The 2021 recipients' range in ages from 7 – 18 and are accomplished across a diverse range of endeavours – from ice skating, alpine skiing and rodeo to violin, dance and photography.
Variety CEO Vanessa Barry said she was delighted to give the children the helping hand they need to focus on their goals, without worrying about the costs involved in achieving them.
"Variety is passionate about giving kids a fair go and our Variety Heart Scholarships are just one of the ways in which we are working to ensure that all children are able to attain their full potential, regardless of their background."
Talented alpine skier, Zac Bortoli, is just one of the 78 kids Variety is supporting on their journey from their hometown to the world stage – and Zac's mum Yvette is grateful for the financial assistance for what is a very expensive sport.
"Without Variety Zac could not compete on the international circuit. The scholarship is the difference between being able to afford to travel to overseas events or not going at all, it is the difference between adapting his skis or boots or struggling without adaptive equipment."
"As a single parent, it's a huge relief to know that Variety are there to provide the funding that will help Zac achieve his goals."
Variety Heart Scholarships are made possible thanks to the generous support of presenting partners, the Grahame Mapp Family Foundation in honour of the late Gillian Mapp.