Monday 13 December, the Variety Regional Committee presented it's 2021 Regional Service Award to our amazing chief paramedic Jon Russell. This award recognises someone in the Variety family who has gone above and beyond in their support and dedication to Variety and we are so excited to name Jon as this year's recipient.
As well as bringing himself and his vehicle on all regional motoring events, he manages our medical team requirements ensuring we have enough medics in the field and they have the right skills, expertise and personality to add to each event's success.
Jon was one of only five people to participate in all three motoring events over five weeks in late 2020 after Covid saw all events cancelled and fundraising slow to a minimum through the middle of the year.
When planning our recovery events in late 2020, including the Resurrection Run, Jon was key to our groundwork around providing a Covid safe event for both our participants and the remote communities we visited over those 5 weeks. His knowledge and expertise was crucial in making these events safe, ensuring each participant was equipped with masks, sanitiser and cleaning materials. He sourced donations of these items from his medical suppliers to ease the financial load on Variety at a time when fundraising was low.
Jon commenced his volunteer involvement with Variety at the 2013 NSW Bash after long-time Bash supporter and regional chairman Tony Tamplin introduced Jon to Variety as a volunteer medical official. He has been our chief paramedic on all Postie Bike Dashes since they commenced in 2014 and both Adventure Rides. In total, Jon has undertaken 18 motoring events as a medical OV for Variety – and has gone through a lot of bandaids during that time.
When not being a medic on our events, Jon runs his own successful building company. With this hat on, Jon has undertaken a number of maintenance tasks at the Variety office, most recently sourcing and installing a range of shelving in our shed.
Jon doesn't have the word "no" in his vocabulary when it comes to supporting Variety. When asked if he can help, his response is always the same … You tell me when and where and I'll be there. We could not do what we do without Jon's support and loyalty and we are ever so grateful to have him within our family.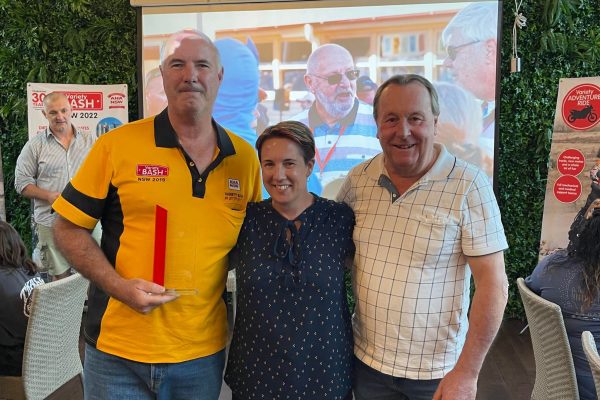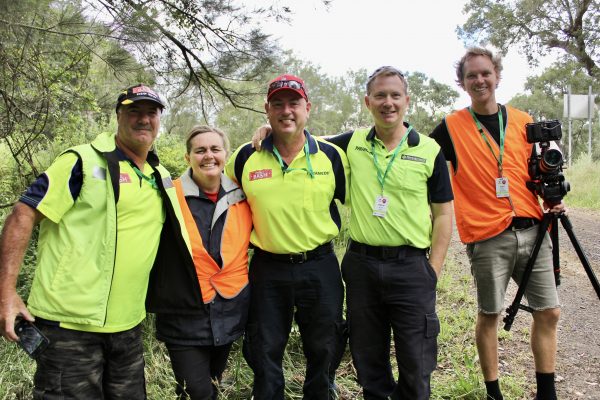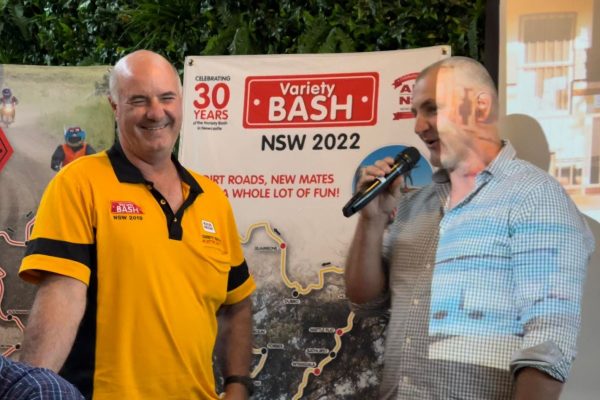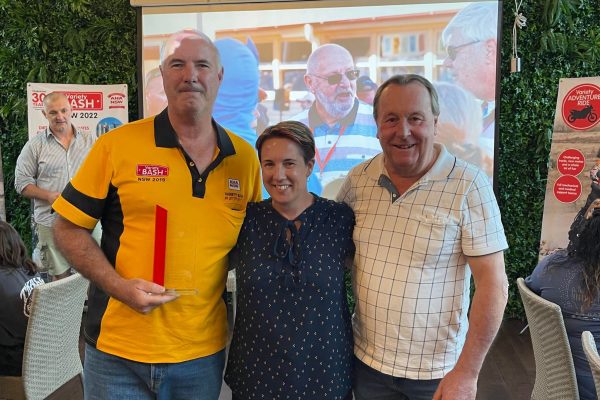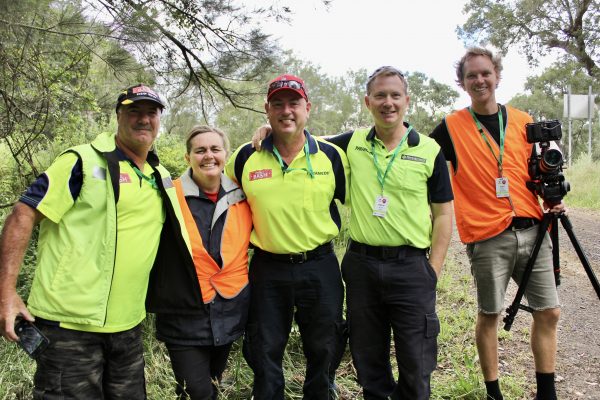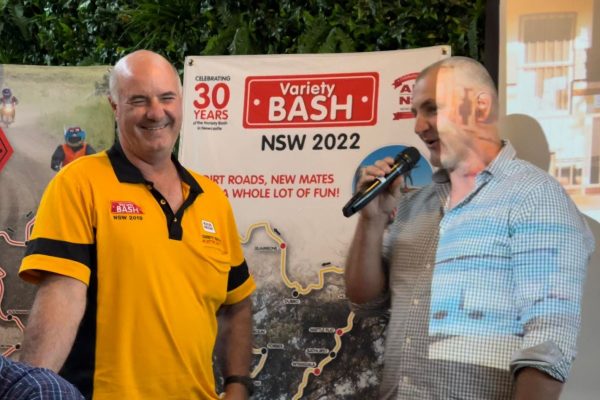 You may also want to read