It's National Volunteer Week, and what better time to announce the winners of the inaugural Variety Heart Awards.
The Awards are a celebration of the heroes in the Variety community, who through their contribution of volunteering and fundraising, have helped improve the lives of the kids and families Variety supports. The Awards recognise those who embody the Variety values of Equality, Community, Action and Joy and dedicate their time to help grow our impact for the kids and families we serve.
Chairman's Commendation Award – John Paul Young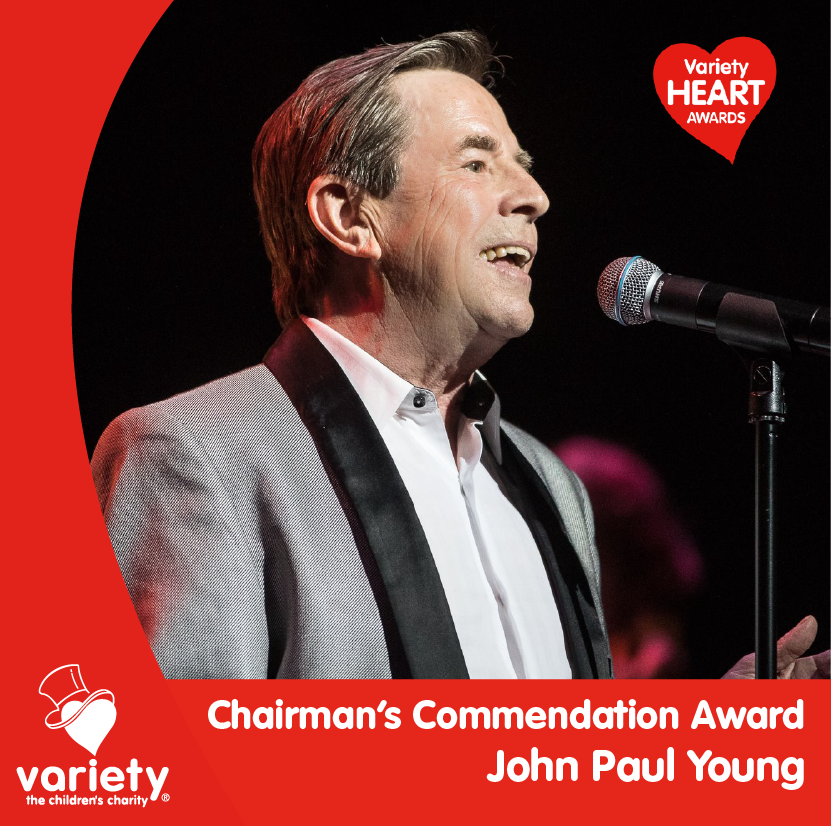 The Chairman's Commendation Award is presented to an individual or group who has made a substantial contribution over time to the sustainability, impact and success of Variety – the Children's Charity NSW/ACT.
This year's recipient is singer and entertainer, John Paul Young. For over 20 years, JPY has been an ambassador and supporter of Variety, dedicating his time and talent to entertain, make appearances and generally raise awareness of the work Variety does to support kids in need. JPY has been on Variety committees in the Newcastle Hunter region, has hit the dusty roads on many a Variety Bash, and supported Variety with appearances on television and the stage. Thanks for all you do JPY!
Volunteer of the Year – June Coleman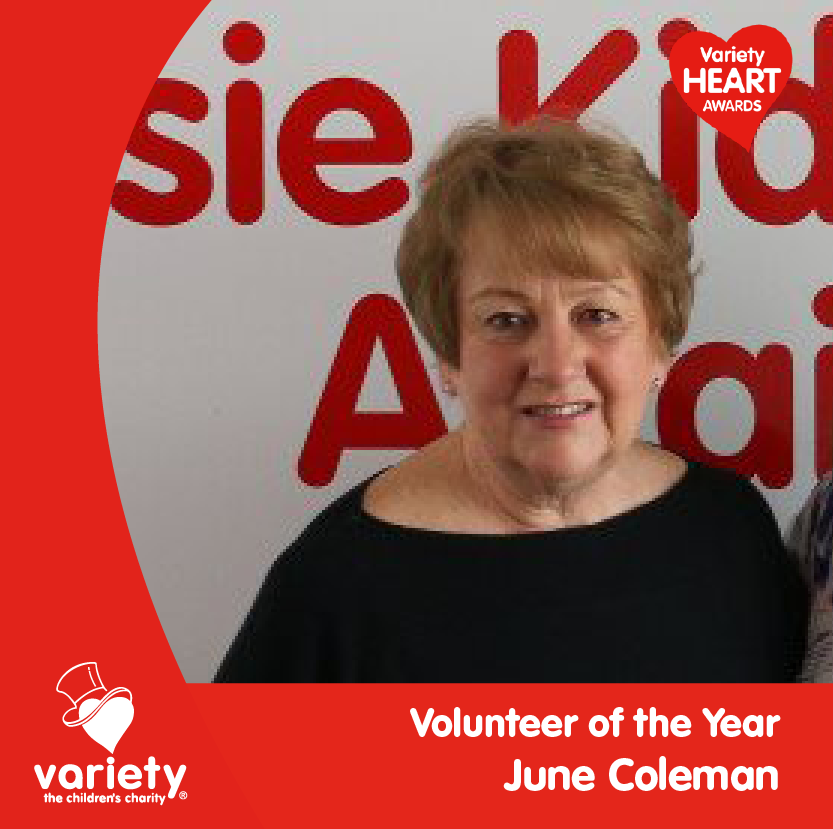 The Volunteer of the Year recognises an individual or group who has consistently and selflessly dedicated their time to support the work of Variety. This could be helping out at events, working in the office for Hair with Heart, or keeping our Bashers, Dashers and Adventures safe as an OV on one of our motoring events.
The 2020 Volunteer of the Year is long time Variety volunteer and fundraiser June Coleman. Over the year's June has consistently been among the first to offer a helping hand in all manner of ways, including at Variety events and fundraisers. June was a key part of the growth of Variety's Hair with Heart program, volunteering every week at Variety HQ to sort the many boxes of hair donations ready to be sent to the wig makers. June is also a much-loved member of the Bash community with her fellow 'Angels' in car 321, and in 2019 was inducted into the B to B Bash Hall of Fame. Congratulations June!
Fundraiser of the Year – G.J. Gardner Homes Shoalhaven (Nathan Fay & Sean Vickery)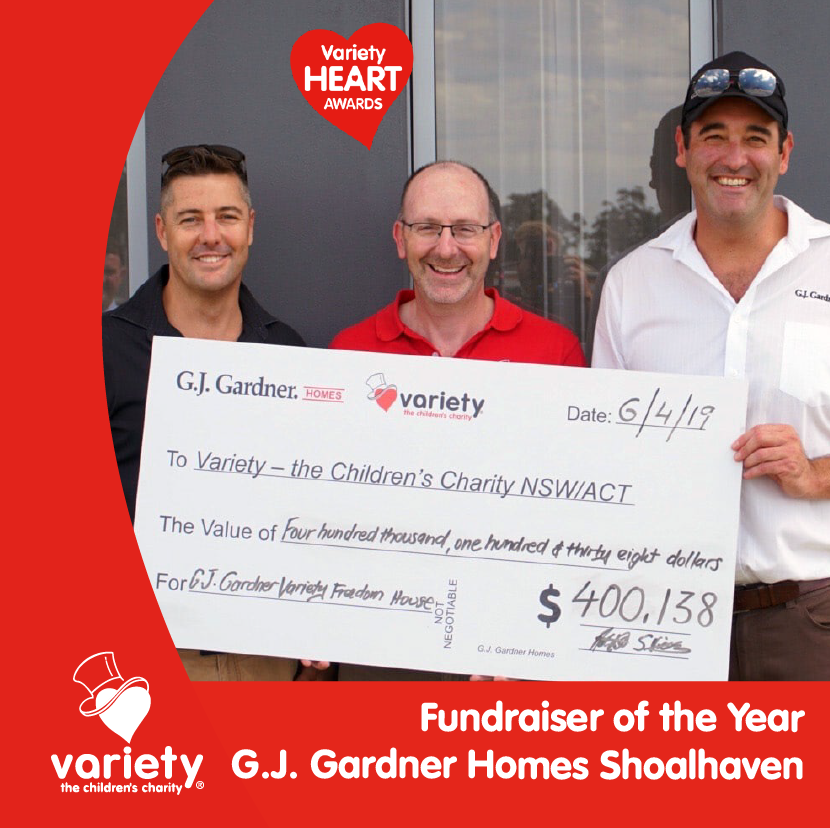 The Fundraiser of the Year recognises an individual or team who has shown creativity, passion and commitment in their fundraising efforts, and achieved great results! It's not just about how much was raised, but also how they have gone above and beyond in their efforts to help give kids in need a fair go, and been advocates and champions of Variety in the process.
Sean & Nathan from G.J. Gardner Shoalhaven pioneered the G.J. Gardner Variety Freedom House concept, building the first house for Variety in Nowra in 2014. Last year they rallied the support of the Shoalhaven community to help build a 4-bedroom house in the Carrington Heights estate. More than local 80 businesses and individuals generously giving time, products and materials, and expertise at the lowest possible cost to enable the greatest donation possible to Variety. Over $400,000 was raised from the sale of the house for kids who are sick, disadvantaged or have special needs. Great work guys, congratulations on being Variety's Fundraiser of the Year!
Young Fundraiser of the Year – Hayley Schofield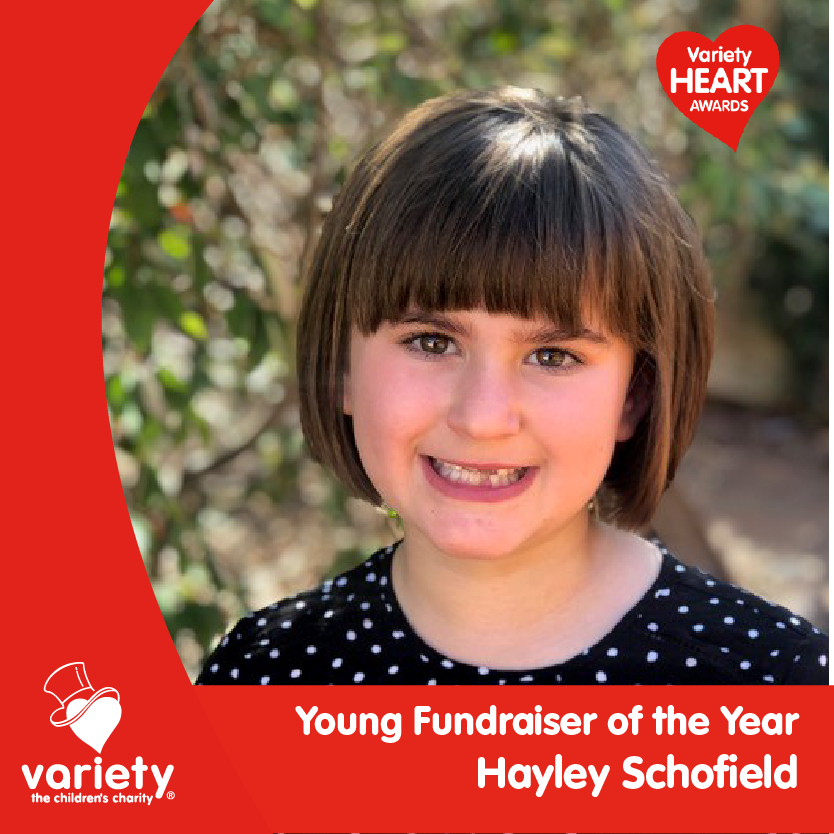 The Young Fundraiser of the Year recognises the achievements of our next generation of philanthropists, who are raising much-needed funds through hair chops, birthday pledges and Variety events. The Award acknowledges those up to 18 years old who've achieved great results in the amount raised as well as the innovative ways they have rallied the support of their family and friends to support their efforts and promote the work of Variety.
8-year-old Hayley from ACT embraced the concept of giving whilst still in kindergarten, after being inspired by a YouTube video of a young girl receiving a wig from donated hair. Without any adult input, Hayley decided to grow her hair until it was long enough for her to be able to donate it so that it could be made into wigs for other children. Hayley also decided to fundraise with Hair with Heart for her big chop, raising over $2,000 to help kids in need.  After excitedly sending off her hair with the hope that it would change lives, Hayley has decided to grow her hair again … because more girls need wigs! What a superstar you are Hayley!
Governance Award – Amanda Mead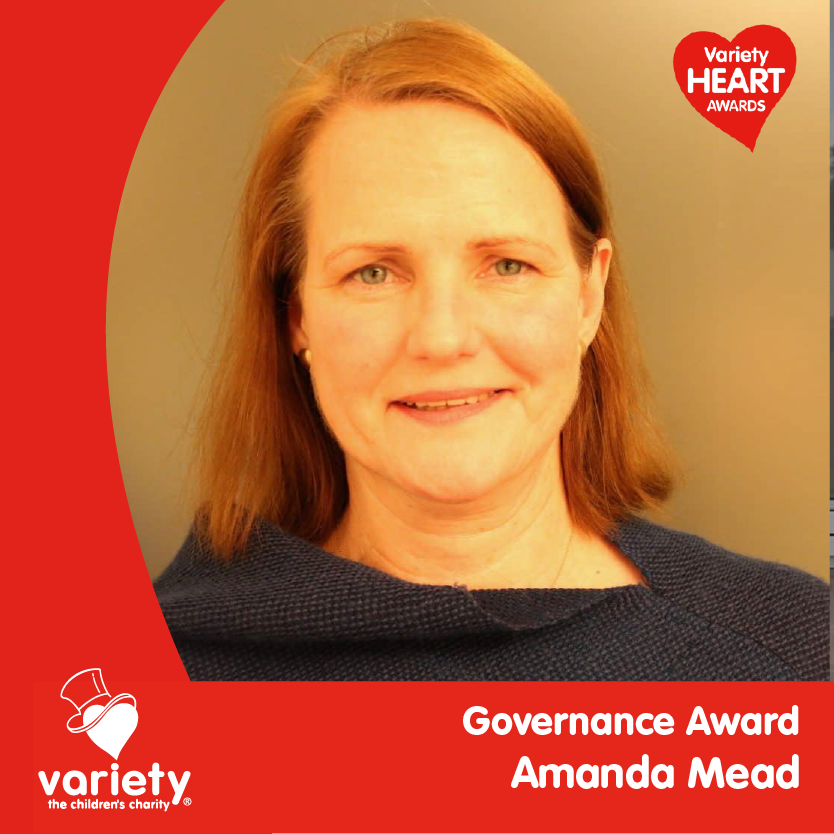 The Governance Award recognises an individual or group who has had a significant impact on Variety's compliance, risk management, operational performance, or mission delivery through their contribution to Variety's committees, sub-committees, or student societies.
The recipient of this year's Governance Award is former Chair/Chief Barker Amanda Mead. Since 2004, Amanda has supported the work of Variety in a number of governance roles including Director of Variety NSW/ACT, Director of Variety Australia, and Chair and member of several Variety committees. Amanda has used her wealth of senior-level marketing experience, as well as her passion for Variety and the kids we support, to improve and protect Variety as an organisation. On behalf of the thousands of kids helped by Variety, thank you for your years of service Amanda!
Congratulations to all the award recipients. Thank you for all you do to give kids a fair go in life!
You may also want to read