Day 3 was an epic day! We had some low points we admit – rerouting to an afternoon of blacktop for example – and some real highlights – the performances from the kids in Pallamallawa and Rowena are now the stuff of legend.
Once again today we were reminded of just how small some of the towns we visit are.
Pallamallwa Public School has a student group of 21 kids. Thanks to the support of the schools P&C and Woolworths Moree they put on an epic breakfast for us (anyone else keen on a round 2 of those mushrooms?). We granted the school funds for a new basketball hoop, this was something the kids themselves chose but was proving expensive due to new safety rules about hoops at schools, long gone are the days of the metal posts sticking out of the ground. No one expected to see the Principal emotional about basketball hoops but the significance they will have for the kids is undeniable. As a thank you all the kids gathered together to perform a dance they'd been rehearsing just for us. The only thing the teachers weren't keen on was how wet they got waving us out the gate.
Over in Rowena we met another tiny school, 23 students this time, but what you may not know is that in the whole area of Rowena there is only a population of about 200 people (we doubled the population for a day). Once again we were thrilled to see some poetry performed on the new sound system we granted them. Shout out to whichever Basher suggested the school sell the paintings they had made in class talking about our event – the school made around $700! I think we can all agree we'll be talking about the dog poo poem for the rest of the week.
Anyone get a chance to score a lesson from legend Wendell Sailor who joined us today? Wendell has nabbed himself a seat in NRL1 and we're happy to have him and we know the kids are too.
There was dust of course and a couple of puddles that our cars are taking home as souvenirs. At the end of the day though was one hell of a surprise, planned in secret and smuggled into Lightning Ridge by a B to B Basher Lee Evans the incredible Dave Gleeson had us all up singing, cheering and at one point even line dancing! It was an incredible night and one we won't forget in a hurry.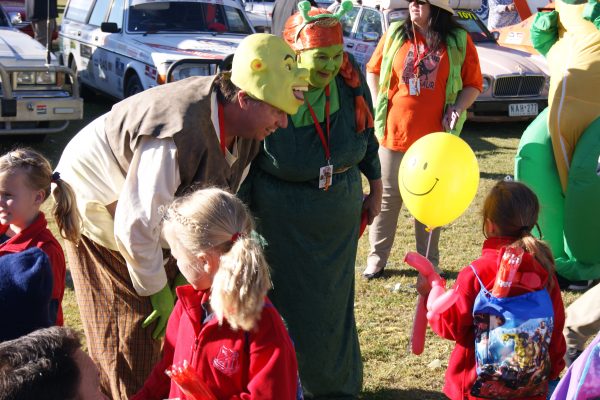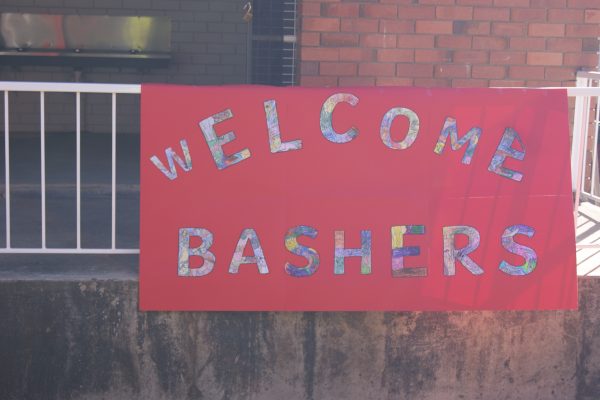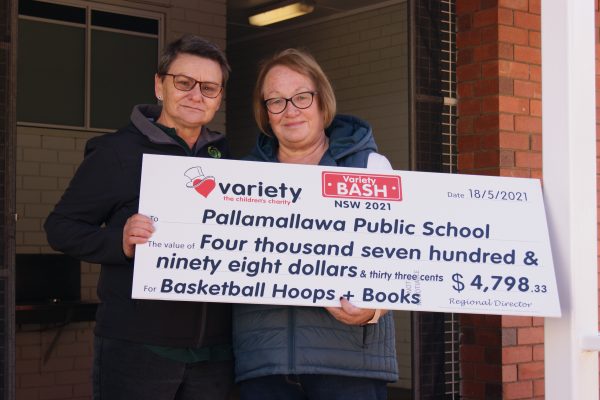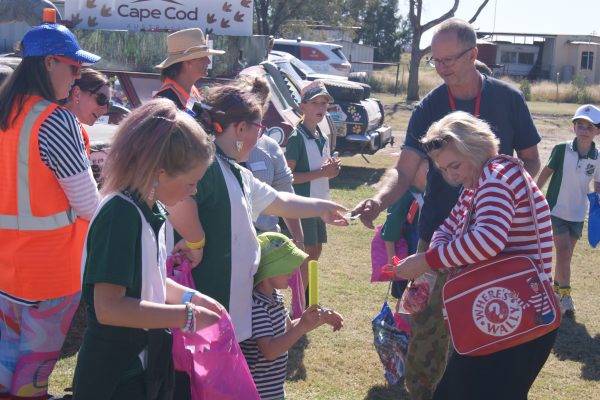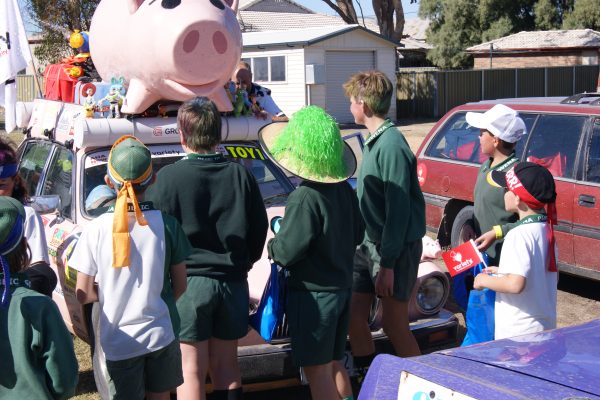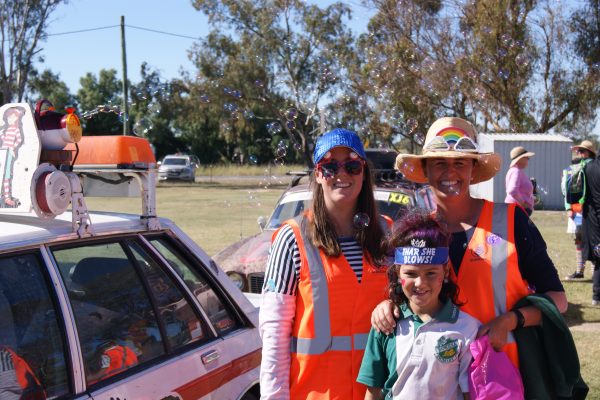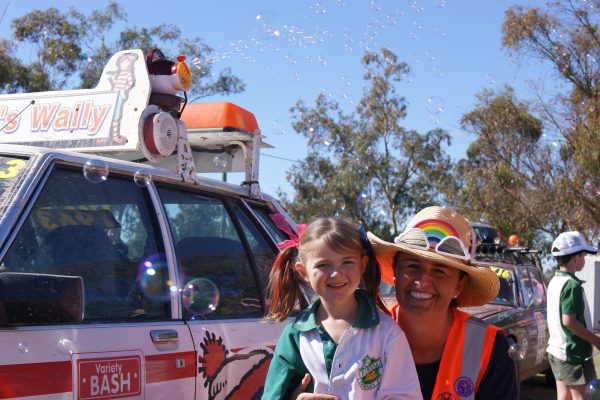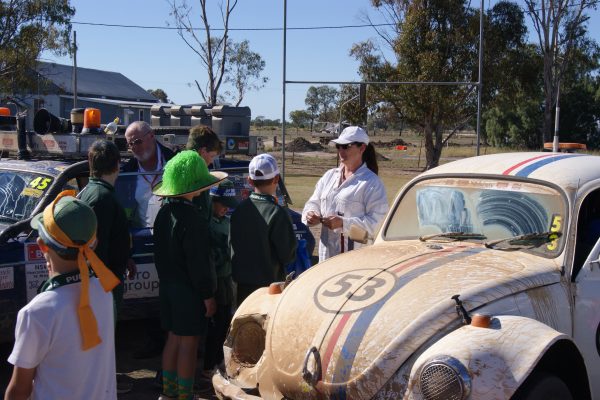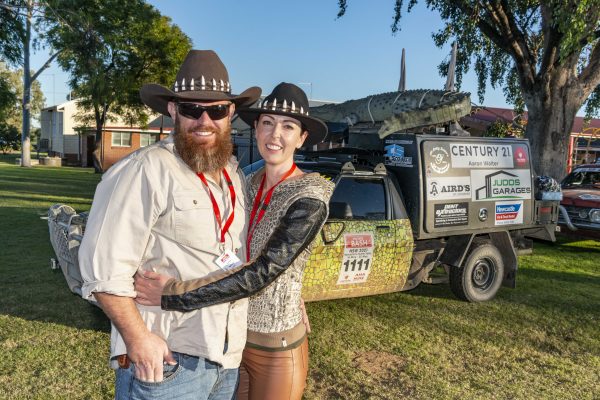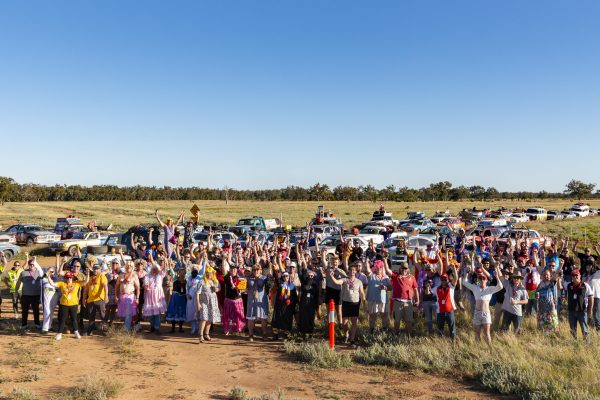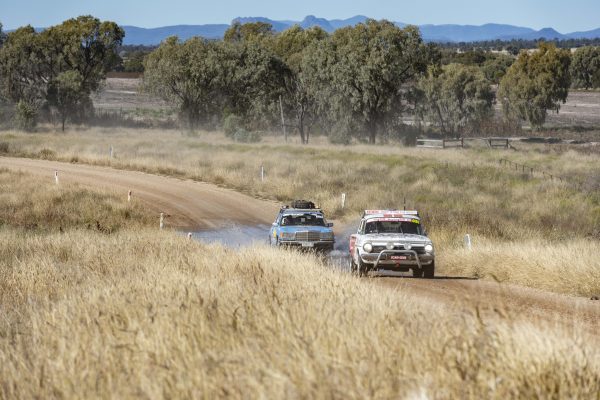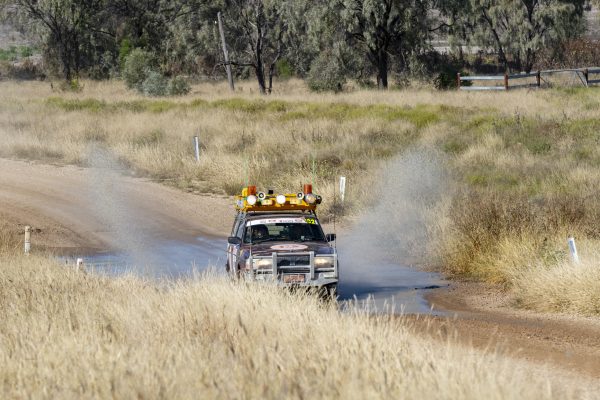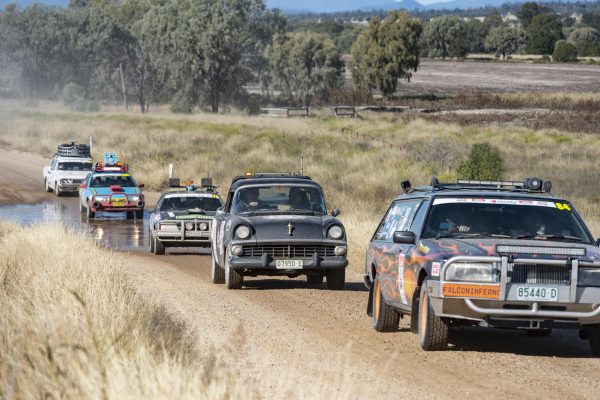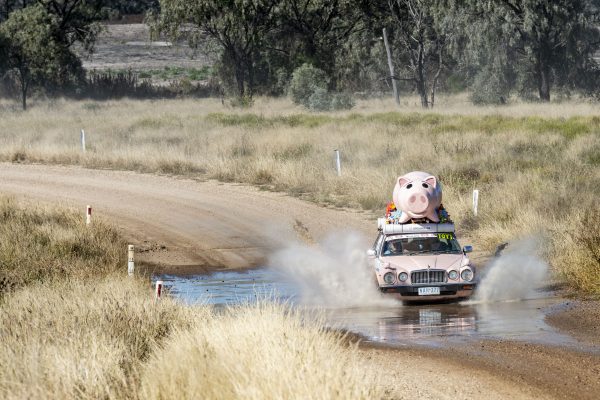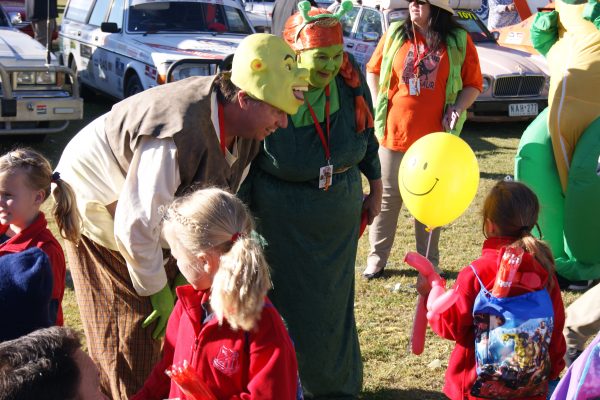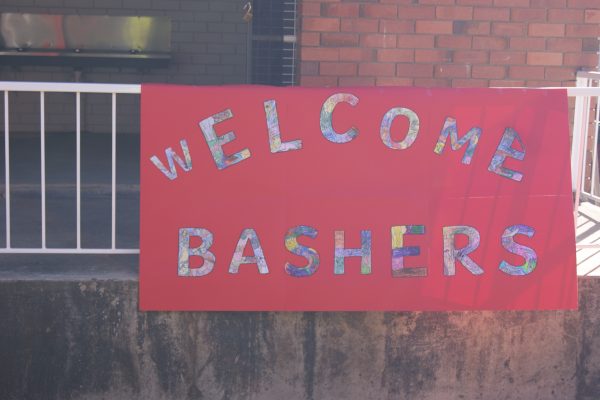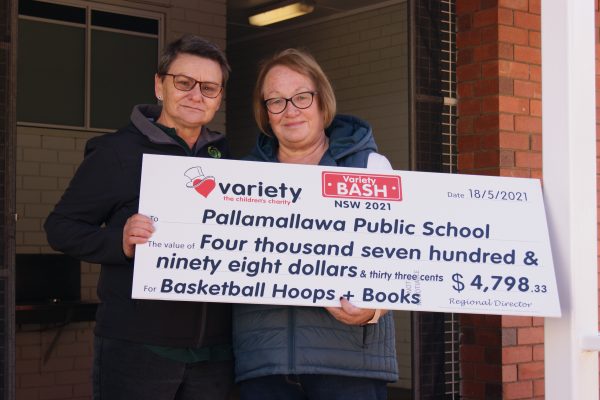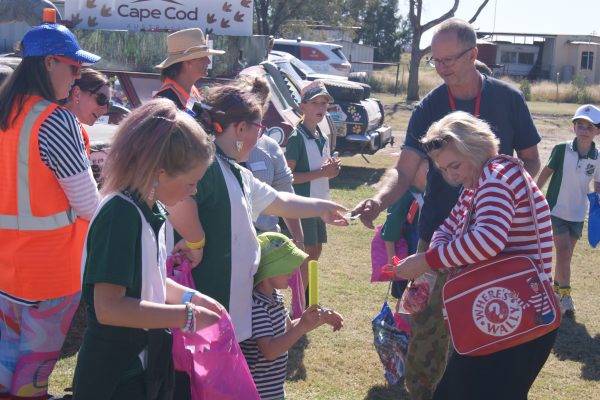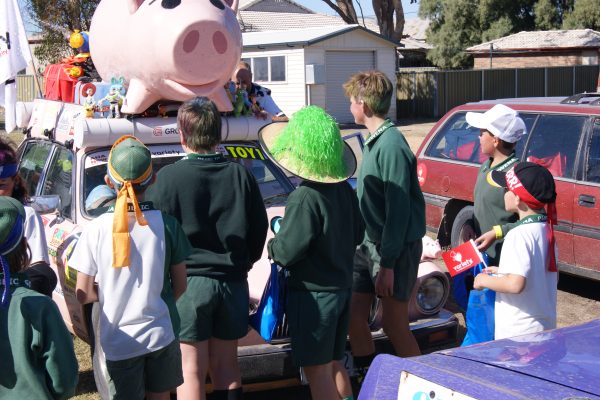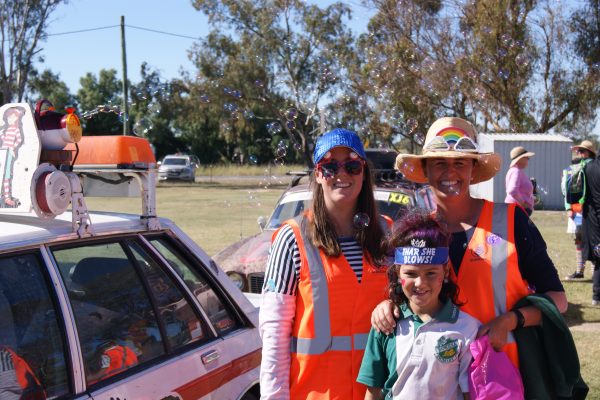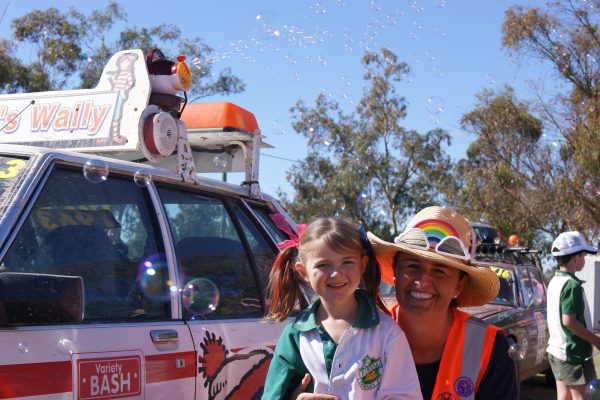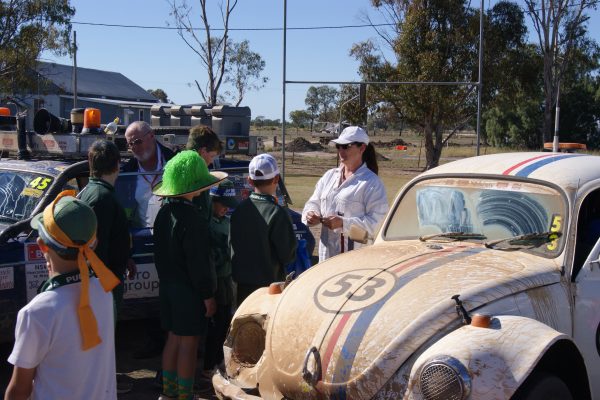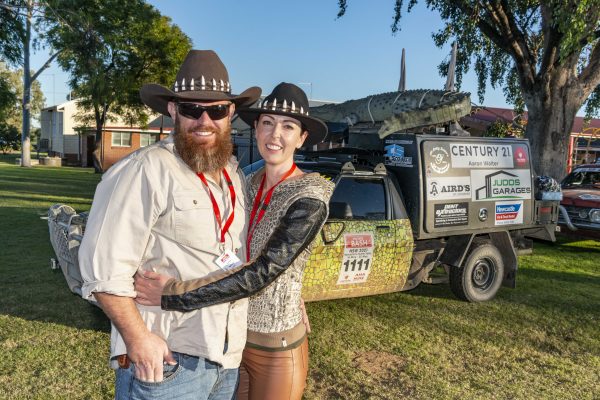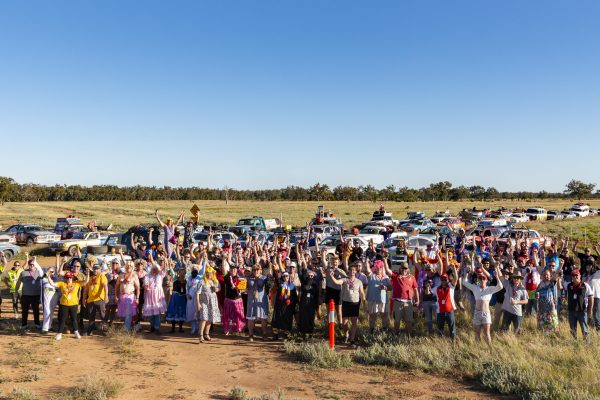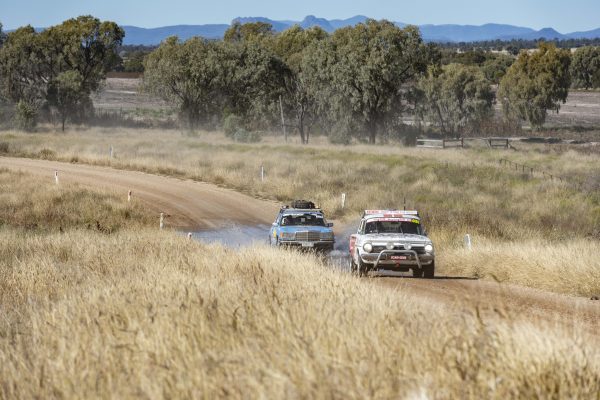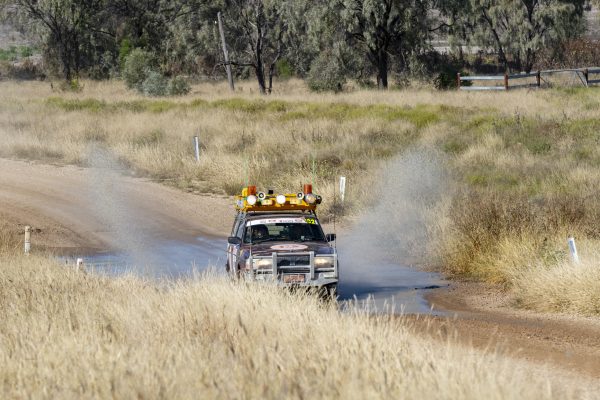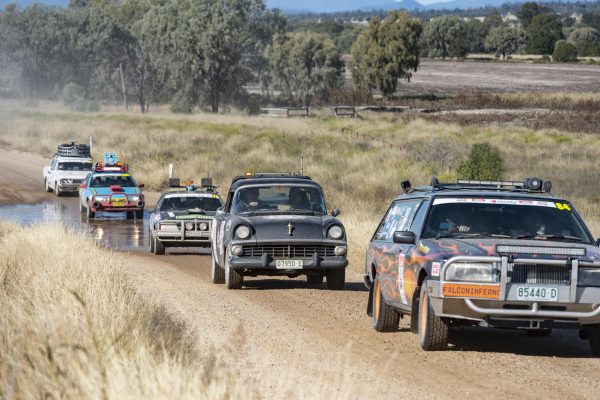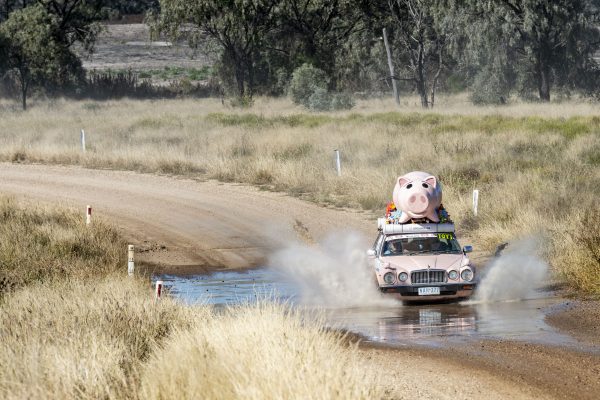 Want to contribute to the Bash?
If you have a mate on the Bash and you haven't yet had a chance to donate its not too late, just head over to the website here  or you can pop into your local Woolworths across NSW and ACT and make a donation (round-up at the self serve or ask a staff member)!
You may also want to read