The tiny town of Tibooburra came out in force to feed 350 hungry Bashers their breakfast. The only venue large enough – the main street which was lined with tables and chairs for our colourful crew to meet the locals, give out some goodies to the kids and have breakie.
Before heading out of town, the Variety Bashers donated some new seating for the kids at the local school.
Now they can ride an exercise bike while in sitting at their desks, use writing trays when sitting on the floor and wobble chairs to help with concentration. Helping to make school time more engaging and getting them active while sitting.
Heading to Leigh Creek in South Australia for the night, there's not much in between so all the Bashers were given a packed lunch provided by the school and headed on their way.
With a stop at Cameron's Corner where the borders of Queensland, New South Wales and South Australia all meet. Our Bash teams headed to SA and the once booming mining town of Leigh Creek. Now just a population of 200 after the mine was shut.
The locals came out for dinner with the Bashers – enjoying all of the costumes, characters and colour that our Bashers bring to town.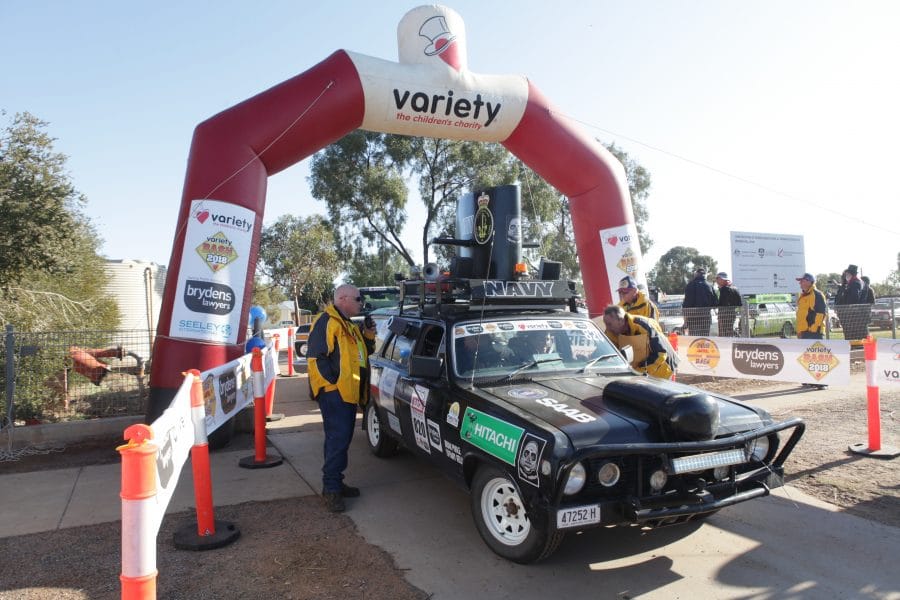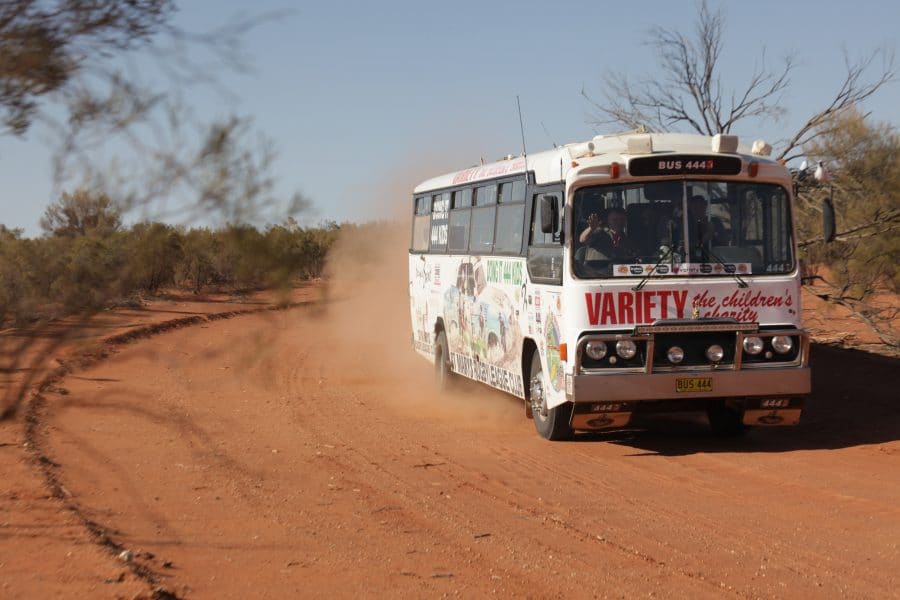 You may also want to read