Make dreams come true
For over 20 years Variety NT has joined "special" needs students from NT schools and organisations at the Annual  Palmerston Shopping Centre Special Children's Christmas Party at Darwin Convention Centre
We believe that the Special Children's Christmas Parties make a real difference in people's lives.  Not just the lives of the invited children and their families, but also in the lives of those who come to volunteer and those who come to see what they have supported financially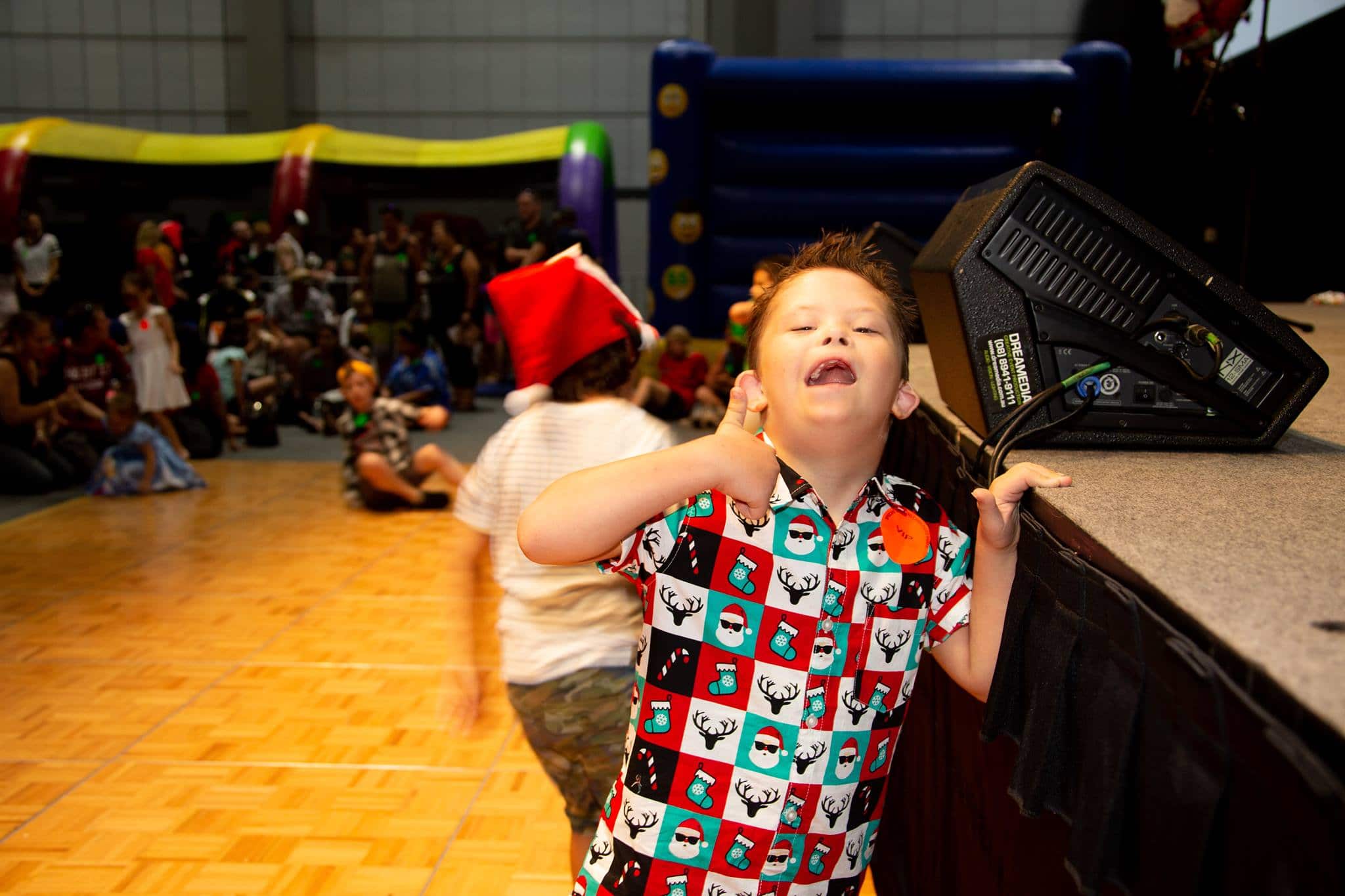 Meet Santa!
Santa Claus arrives usually one hour after the official start time of the Party.  After addressing the crowd from the stage, Santa takes up his position in the Toy Room or nearby.  Individual children are given the opportunity to meet Santa, thank him for their gifts and even have their photo taken as visits to shopping centre Santa's are just not an option for many of these kids. Santa also has a little treat for each child – usually some lollies or a Christmas themed novelty item.
The children come into the Toy Room according to the group number they have received at the entrance gate.  The disabled children come first so that the volunteers can serve each child individually and choose gifts appropriate for the child's abilities.  This is done in consultation with the accompanying parent or carer.  After Group one finishes, all the other children come into the Toy Room in family groups and receive a sack of toys preselected as suitable for their age and gender.  There is the opportunity for parents to exchange the gifts if we have missed a disability at the gate.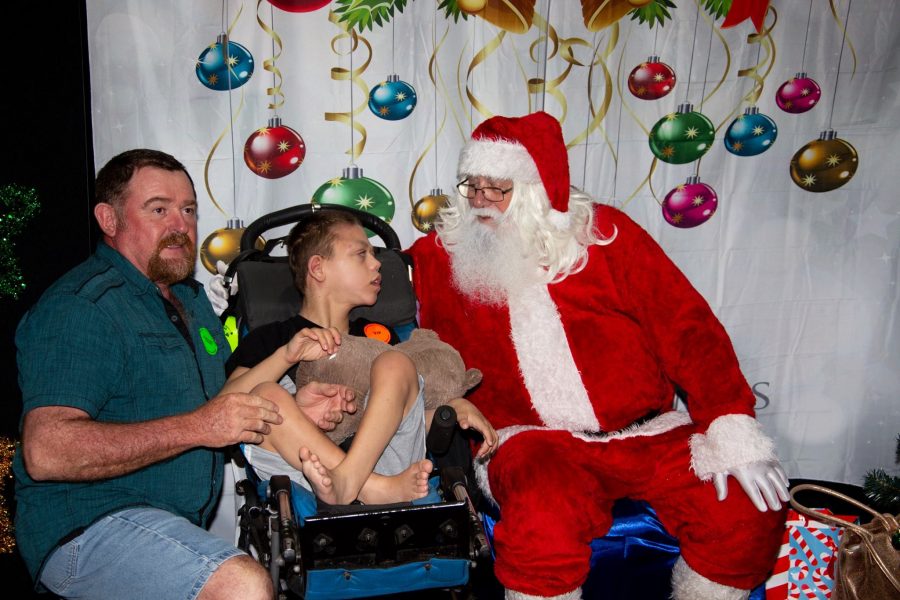 After visiting the Toy Room, some families choose to leave if there are health concerns for a sick or disabled child while others opt to stay and enjoy the festivities.
A quick reminder that invitations are not sent out to individual families but through schools and other support organisations. If you have questions, have a look at the website www.sccp.com.au and if you are still unsure, it is best to send a quick email to [email protected], phone 07 4781 0322