A Delicious Evening to Never Forget!
We're turning 30 and you are invited to a glittering, gastronomic extravaganza at the VARIETY OF CHEFS GOURMET DINNER on Saturday 10 April 2021 at Mindil Beach Casino & Resort to help us celebrate.  An evening filled with incredible food created, cooked and commentated right there in front of you! Their Insta-worthy dishes will make you close your eyes, smile with delight and "mmmm" at every mouthful!  Trust us – you do not want to miss this experience!
You will be treated to sunset drinks on the Casino & Resort lawns followed by a spectacular 3-course meal designed especially for this special evening by our amazing chefs, enjoy premium wines and beers, live music to get your dancing the night away, live and silent auction goodies up for grabs, plus much more.
Featuring the talents of Celebrity Chef Karen Doyle (Sydney) and local legends Danny Yeum, Jimmy Shu, Martin Bouchier and William Wicking. Scroll down to 'Meet Your Chefs' and find out more!
Of special note, this will be Chef Jimmy Shu's very last public cooking demonstration so join us for Jimmy's last hurrah and help us to make a difference in NT kids lives.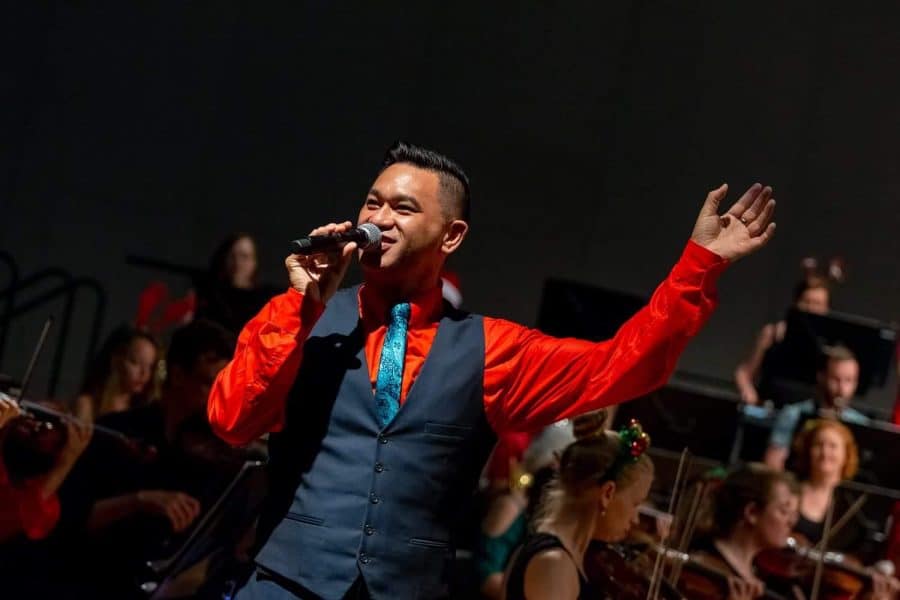 Your "host with the most", the talented Variety NT Ambassador, Shalom Kaa will entertain and croon as your Master of Ceremonies, while you tuck-in to signature dishes revealed by our gourmet gurus on stage.
Variety of Chefs is one of the Territory's premiere events of the year. With a unique twist, NT & Interstate renowned Chefs demonstrate the preparation of their special course live, right on stage!
Each Chef will take to the stage to entertain and enlighten as they deconstruct their specially selected dish just for Variety of Chefs' guests and explain what makes the dish special.
Your gourmet experience is not without a purpose, you will be helping Variety – the Children's Charity of the NT to raise much needed funds to help Territory children with ongoing sickness, disability, disadvantage or special needs, to live, laugh and learn.
If you love food, fine wine and beer, music and are a fan of a brilliant night out in Darwin then join us for Variety of Chefs Gourmet Dinner 10 April 2021 starting with sunset drinks on the beautifully manicured Mindil Beach Casino and Resort lawns at 6pm, followed by a 3 course dinner designed by our celebrity chefs and cooked right there on stage in front of you!
Ticket Pricing:
– Ticket Pricing $190 ea, Variety NT Members $185 ea, $1,850 per table of 10.   Enquire now.
– Ticket includes a unique 3 course meal especially designed for you, premium wine and beer, soft drinks, outstanding auction items up for grabs, live music and raffles plus much more. Spirits available for purchase.
Courses For Good Causes…
Variety NT believes that all Territory kids deserve a fair go and is fundraising to establish a fully accessible, inclusive playground.
Bid on an array of spectacular Live & Silent Auction items and make sure to buy your raffle tickets to go in with a chance to win!
If you would like to contribute by donating an auction item, please contact Variety NT on 08 8981 2544 or email [email protected]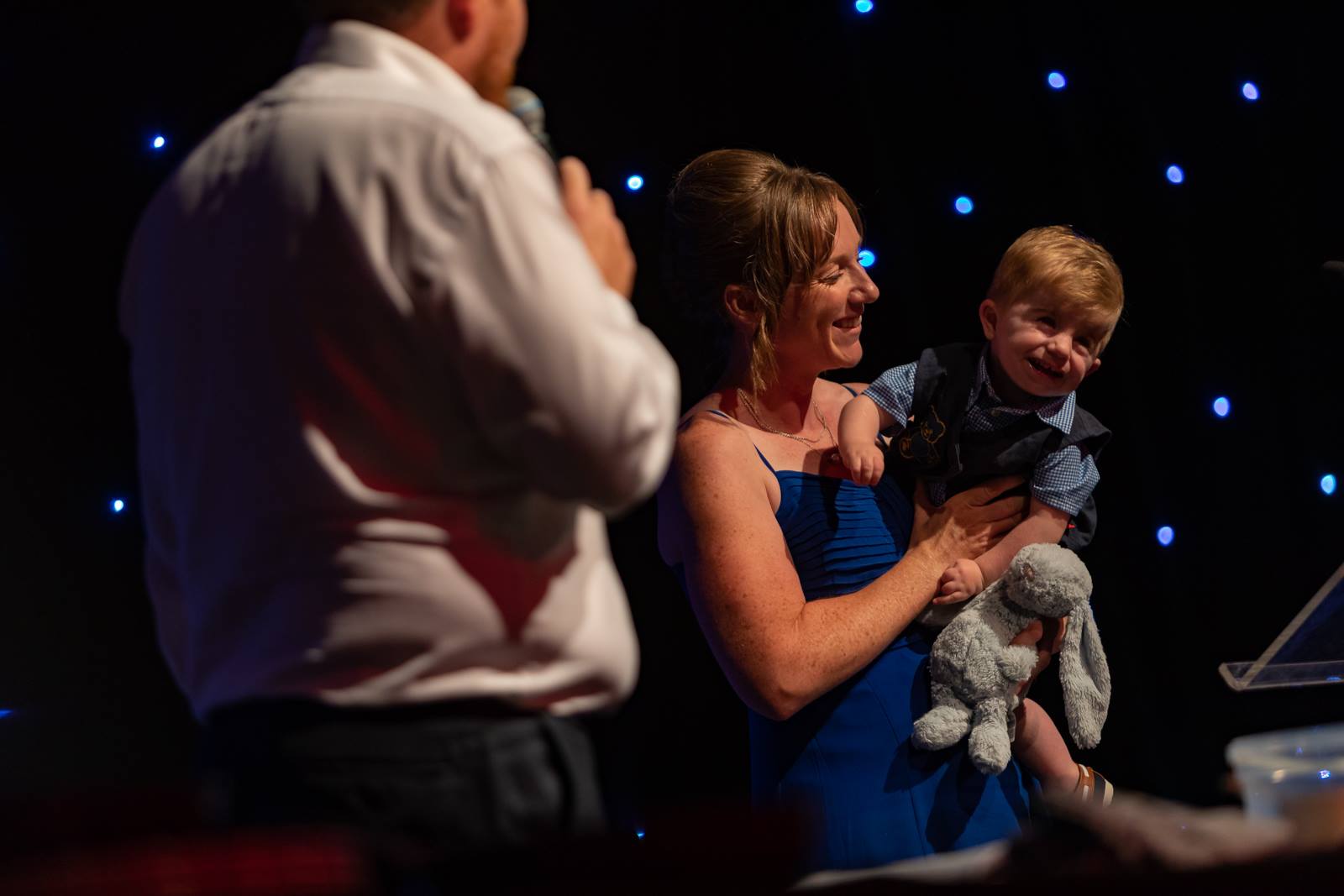 Variety is the spice of life so…let us tempt you to indulge in three delectable courses from top notch chefs with premium wine & beer, and awesome entertainment all while supporting Territory kids in need.
Tag us in your Variety of Chefs posts and photos #VOCDarwin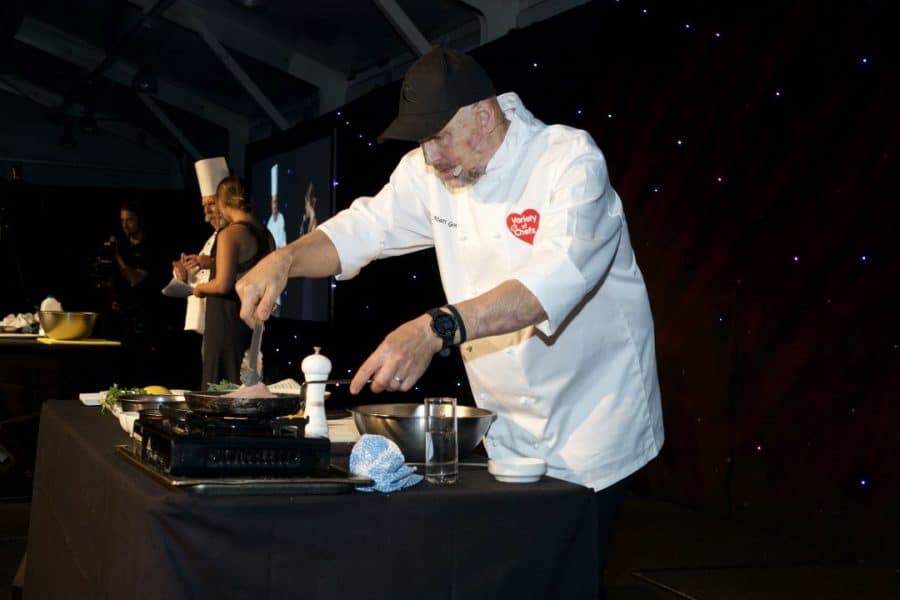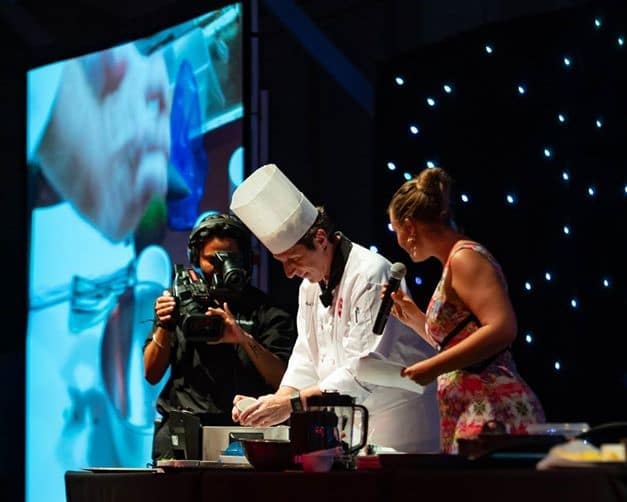 ______________________________________
MEET YOUR 2021 VARIETY OF CHEFS!
ENTREE – DANNY YEUM & JIMMY SHU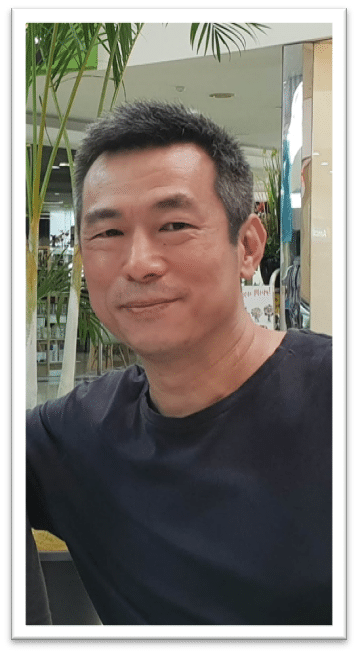 Danny Yeum and Jimmy Shu are much loved internationally renowned restaurateurs who bring a fusion of Hong Kong, Thai, Nonya and Tamil dishes to the table at acclaimed Roast & Noodle 328 and iconic Hanuman.
A leading Executive Chef for more than 25 years, Danny is a strong supporter of NT produce and his reputation for a Chinatown worthy menu, has attracted dignitaries to his Galleria restaurant, Territory Taste interactive Dumpling Masterclass and San Chow Bow and Dim Sim workshops at other major events.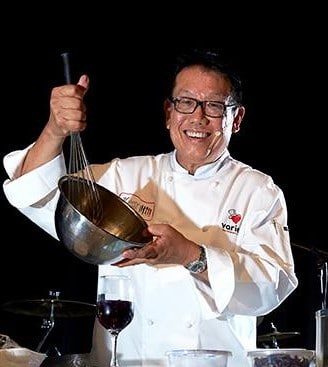 Jimmy arrived in Australia from Sri Lanka the day before Cyclone Tracy and fell in love with Darwin while searching for a fresh barramundi source.  He established the elegant Hanuman in 1992 and received his first chef's hat as the only Territory recipient in the national Good Food Guide Awards 2018.
In April, SBS Television features Jimmy's culinary guide Delicious Darwin, a celebration of our diverse influences from street markets to bush tucker, and stories from hidden foodies and respected chefs.
This 'Dynamic Duo" will have you enthralled through entertaining commentary as they team up to create your oriental Entrée.
MAIN COURSE – CELEBRITY CHEF KAREN DOYLE & MARTIN BOUCHIER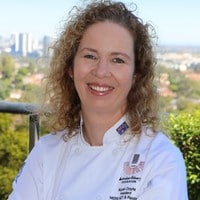 National President of the Australian Culinary Federation, Karen Doyle is the Program Manager at the prestigious Le Cordon Bleu, Sydney Culinary Arts Institute & TAFE NSW – affiliated with the pre-eminent global network of Culinary Arts and Hospitality Management Institutes.
2018's Excellence Awards Teacher of the Year, Karen's three-decade career encompasses industrial Hospitality, Patisserie and Commercial Cookery and as a committed leader, mentoring young apprentices, culinary students and chefs to competition level through formal education, both here and overseas.
We are delighted to have Karen sharing her main course signature dish with you.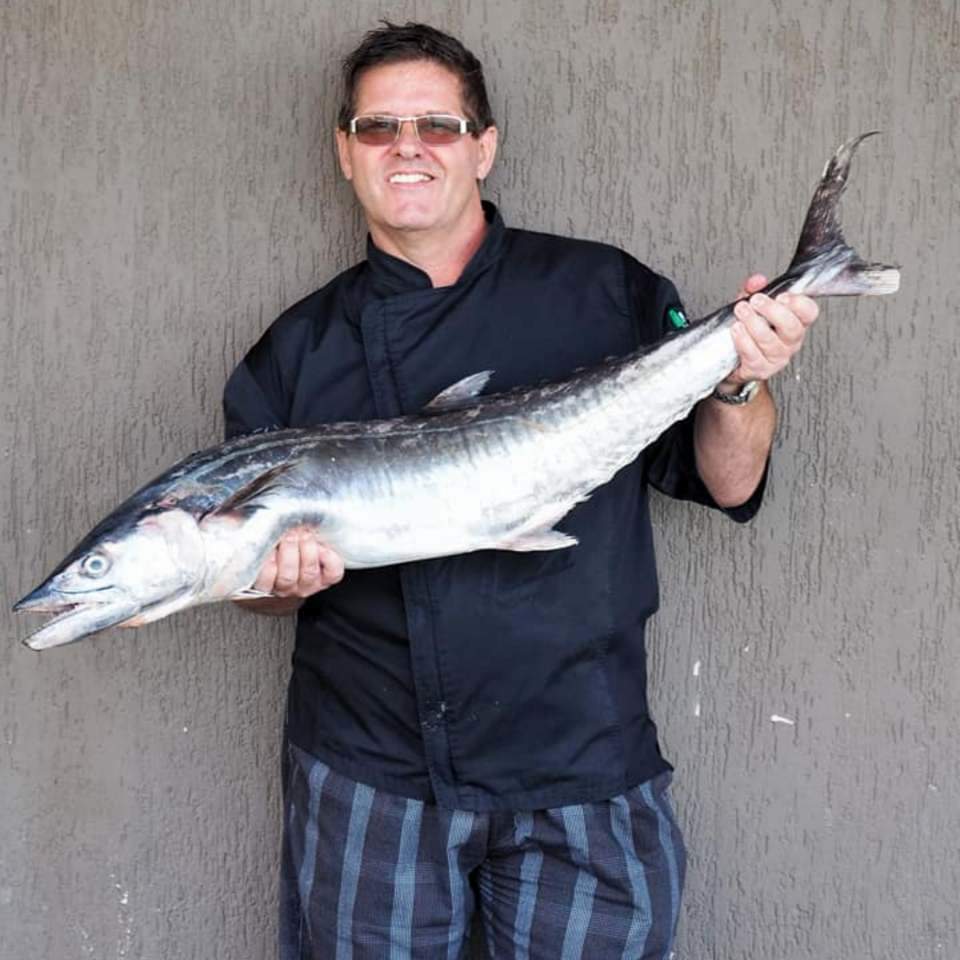 MARTIN BOUCHIER – Our charismatic Chef of the Year, Martin Bouchier is also President of the NT Chapter of the Australian Culinary Federation (since 2016) and counts two hats, awarded last year for chef from the influential restaurant guide, Gault et Milleau.
Passionate about produce and provenance, Martin is fifth generation hospitality industry with almost four decades of global experience, from chef patron at the first gastropub in the UK to where he is now settled as owner and Executive Chef, showcasing Cuisine Australiana at Phat Mango in Darwin's CBD.
A previous National Chef of the Year, Martin is multilingual and committed to nurturing the next generation of global 'pan burners' who he mentors through training, education and competition judging
DESSERT – WILLIAM WICKING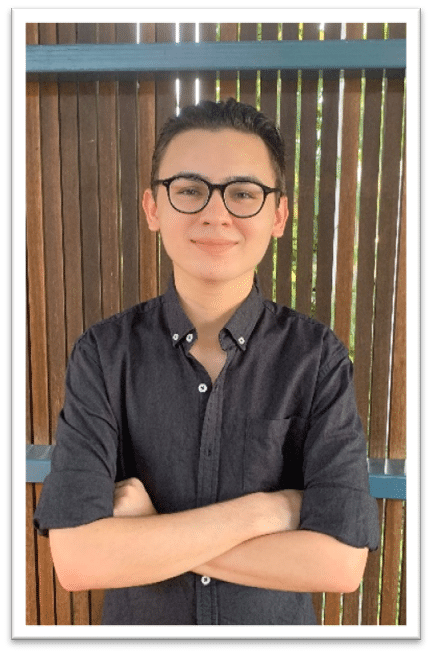 Fourth-year apprentice William Wicking is studying the Combined Retail Baking Course at CDU and partners with our Celebrity Chef Karen, to construct your deliciously divine dessert.
Darwin born and bred, William has been working in the industry since he was thirteen and as a first-year apprentice, was awarded Most Outstanding Student in Retail Baking Level One. He has a wicked passion for pastry and bakes over the top decadent delights for friends and family.
The Mindil Beach Casino and Resort Executive Chef will oversee the culinary staff in the kitchen preparing all your meals in accordance with each of our Chefs' instructions.
______________________________________
YOUR HOST FOR THE EVENING – SHALOM KAA
Your MC for the evening is the multi talented entertainer, Shalom Kaa. He sings, acts, dances and can make you laugh – a perfect fit for the VoC extraveganza!
LIVE MUSIC- Darwin born and bred original member of Johnny Diesel and the Injectors, Bernie Bremond, whips up the beats with his Lost and Found Band, so you can grind a twist and mash a hot potato on the dance floor until late.
Variety NT Board Member and Variety Basher with Marvel Heroes, Frank Schembri will be our Master Auctioneer for the evening, be sure to check out the Silent Auction items, which includes phenomenal exclusive items which are open for bids all evening!