A Delicious Night to Never Forget!
After an amazing night we are so pleased to announce $25,109 for Variety NT and the proposed all inclusive playground at Jingili Waterpark!   Thanks to all our guests, chefs, volunteers, staff at Mindil Resort & Casino, sponsors, supporters and auction bidders.  Let's do it all again next year!
______________________________________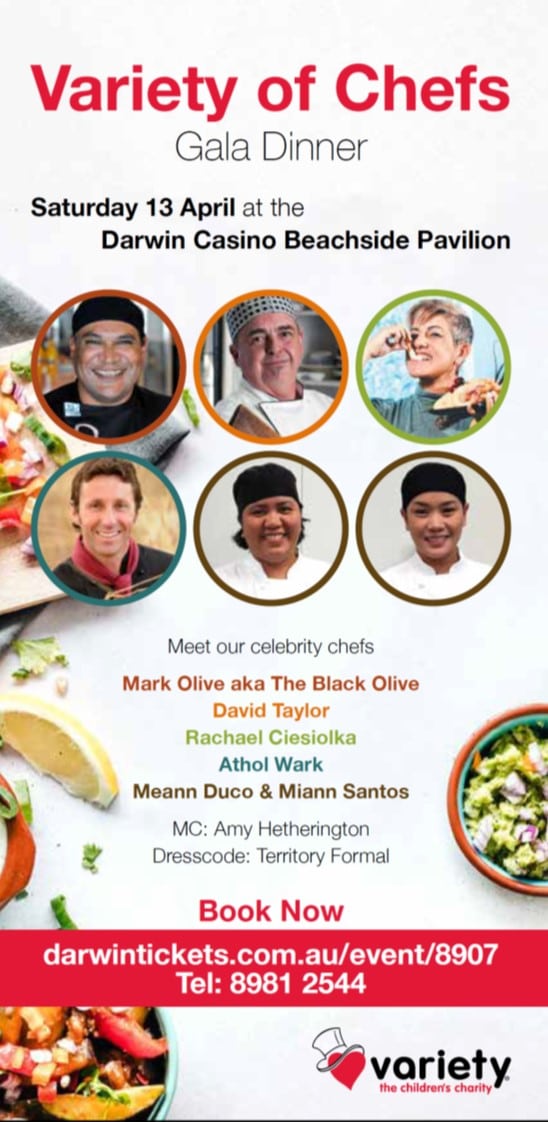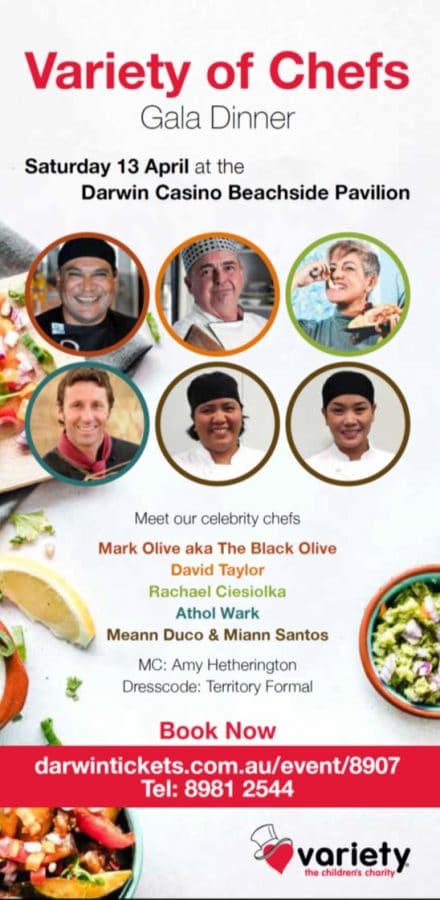 Get ready for an evening filled with incredible food created by incredibly talented celebrity chefs, cooked and commentated right there in front of you! These Insta-worthy dishes will make you close your eyes, smile with delight and "mmmm" at every mouthful! Team that up with wonderful family and friends, premium drinks, and amazing entertainment to help you wine, dine and dance into the night, you have got yourself the Variety of Chefs Gala Dinner. Trust us- you do not want to miss this experience.
Join gastronomic gurus – Mark Olive, David Taylor, Rachael Ciesiolka and Meann Duco & Miann Santos, preparing exquisite cuisine up close and personal, on Saturday 13 April at the Mindil Beach Casino & Resort Beachside Pavilion.
Variety of Chefs is one of the Territory's premiere gala events of the year. With a unique twist, talented NT & Interstate renowned Chefs demonstrate the preparation of their special course live, right on stage!
Each Chef will take to the stage to entertain and enlighten as they deconstruct their specially selected dish just for Variety of Chefs' guests and explain what makes the dish special.
Your gala experience is not without a purpose, you will be helping Variety – the Children's Charity of the NT to raise much needed funds to help Territory children living with ongoing sickness, disability, disadvantage or special needs, to live, laugh and learn.
If you love food, fine wine and beer, music and are a fan of a brilliant night out in Darwin then join us for Variety of Chefs Gala Dinner 13th April starting with sunset drinks on the beautifully manicured Skycity lawns at 6:30pm, followed by a 3 course dinner designed by our celebrity chefs and cooked right there on stage in front of you!
– Ticket pricing $200 per person or $1950 for tables of 10 (Variety NT Member discounts apply)
– Ticket includes a unique 3 course meal especially designed for you by celebrity chefs, premium beverages, auctions and raffles plus much more
– Dress code Territory Formal
Courses For Good Causes…
Variety NT believes that all Territory kids deserve a fair go and is fundraising to establish a fully accessible, inclusive playground at Jingili Water Gardens.
Bid on an array of spectacular Live & Silent Auction Items and make sure to buy your raffle tickets to go in with a chance to win an exquisite Argyle Diamond Ring, with thanks to Creative Jewellers Darwin.
If you would like to contribute by donating an auction item, please contact Katrina on 8981 2544 or email [email protected]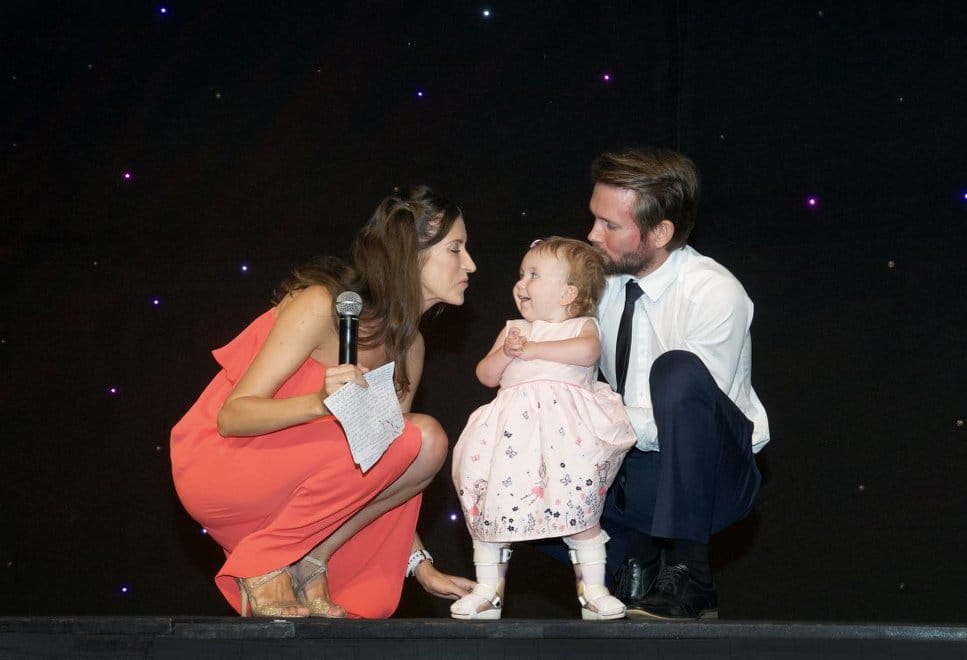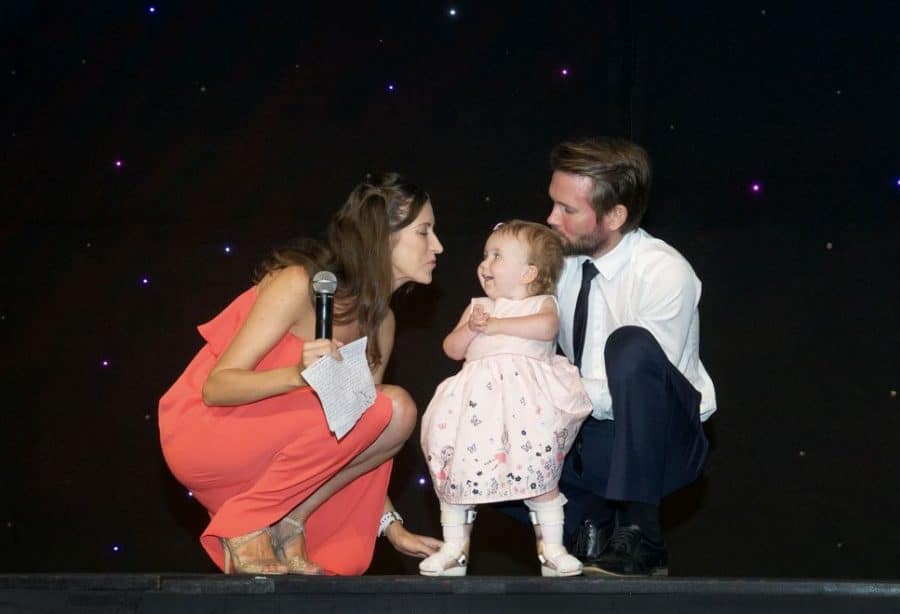 Variety is the spice of life so…let us tempt you to indulge in three delectable courses from top notch chefs with premium drinks and awesome entertainment, while supporting Territory kids in need.
Use this Tag in your Variety of Chefs posts and photos #VOCDarwin
For enquiries please contact our office by emailing [email protected] or phone 08 8981 2544.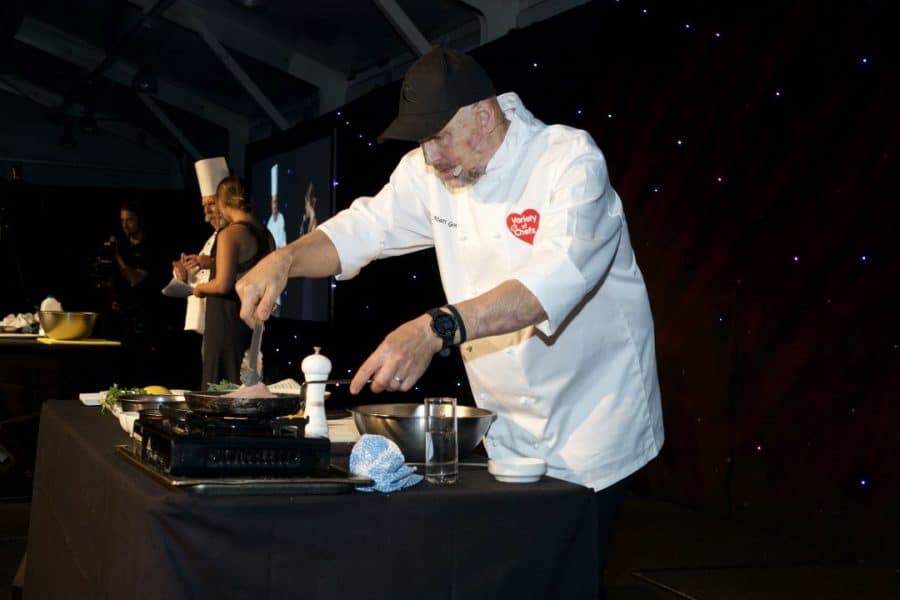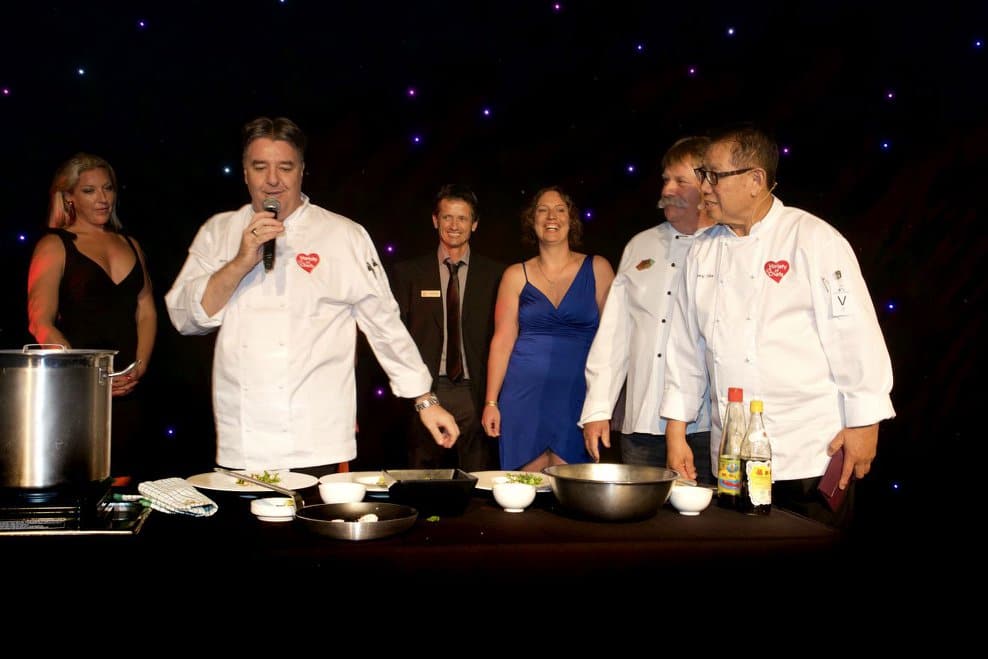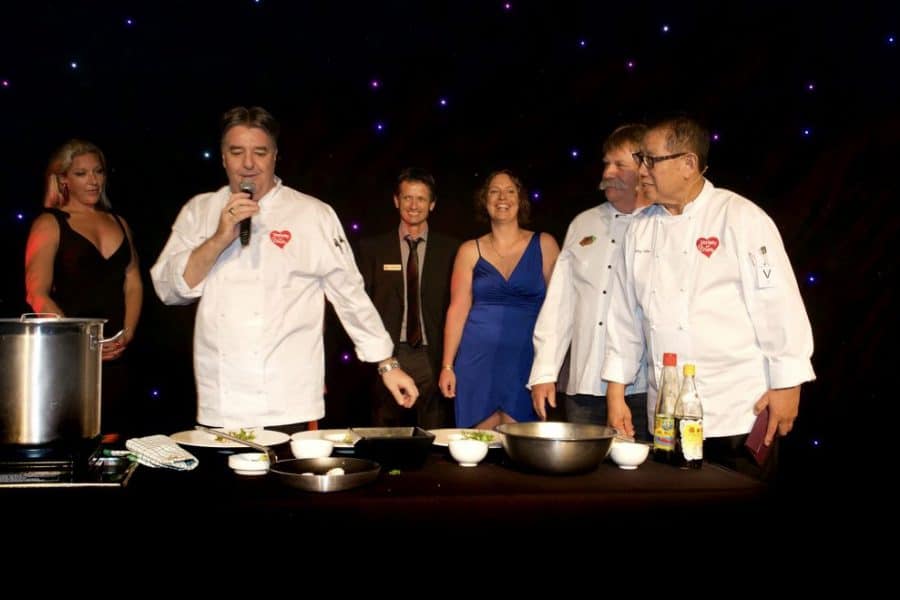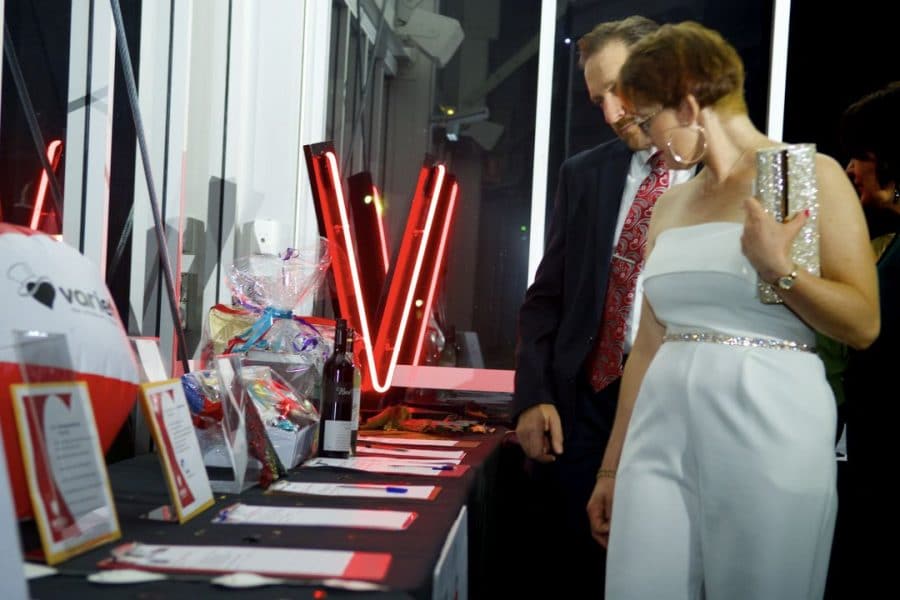 ______________________________________
MEET YOUR 2019 CHEFS!
ENTREE– RACHAEL CIESIOLKA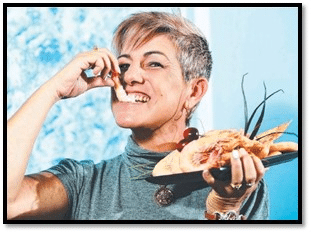 Rachael is an original Food Bank chef and the owner of Rachael's Seafood Shack at Fisherman's Wharf, where she is a massive supporter of the local seafood industry, buying local and country of origin labelling.
A Master Chef contestant in 2014 (placing #15), Rachael's Szechuan Crab so impressed judge Kylie Kwong, that it is now offered in her award winning restaurants.
Rachael has since won the 2018 Master Chef Challenge in the Shack's kitchen with her mud crab signature dish against interstate chef Justine Schofield!
The 'Queen of Seafood' began with a simple pop-up in 2015 which was so popular that Rachael relocated to a permanent site near the Darwin Fish Market.  Her welcoming, intimate establishment has since attracted Master Chef judges and global chefs Matty Matheson and Sara La Fountain, among others. Rachael is ready to set the standards for your evening showcasing the entrée dish.
______________________________________
MAIN COURSE- MARK OLIVE & DAVID TAYLOR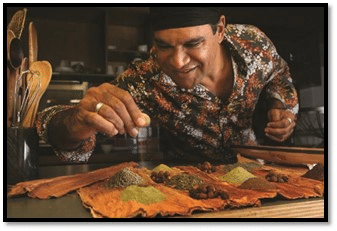 Charismatic Chef MARK OLIVE (aka The Black Olive) is the host of The Chef's Line and Good Cooks (SBS) and On Country Kitchen (NITV), and has gained a global profile from numerous guest roles fusing native food with contemporary lifestyle cooking.
As a spin off from his earlier television series seen around the world, Mark produced the beautifully presented cook book The Outback Café – A Taste of Australia, incorporating a diverse range of herbs, spices and other bush tucker into the everyday menu.
Mark is a member of the Tourism Australia Friends of Australia program and international visitors who have shared his cultural experience include dignitaries, Oprah Winfrey's Ultimate Audience Australian Tour, Baz Luhrmann, Leonardo Di Caprio and more!
We're delighted to have Mark sharing his main meal signature dish reveal with us.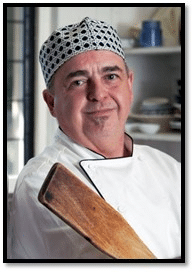 THE KNOCKABOUT CHEF DAVID TAYLOR has cooked hundreds of meals daily for the homeless while teaching culinary skills to refugees and at risk youth.
Awarded a 2015 Winston Churchill Fellowship to research Culinary Education and social enterprise for disenfranchised youth, David now facilitates Café 1, a new training program for Mission Australia.  He hopes empowering youth to believe in themselves and have the confidence to make positive choices, will lead to self-reliance.
David was also recognised as the 2016 Australian of the Year NT Local Hero for his commitment to vulnerable Territorians and his two decades of service to Tracks Dance, of which he is the inaugural Chair and remains a Board Member.
Originally from The Bahamas, David has a passionate interest in global vibrant and tropical flavours and travels extensively throughout Asia, the Caribbean and the Dirty South, exploring street and kitchen styles and spices.
David has cooked feasts for the rich and famous in Broome, showcased Territory produce nationally and will be constructing a main meal signature dish.
______________________________________
DESSERT- MEANN DUCO & MIANN SANTOS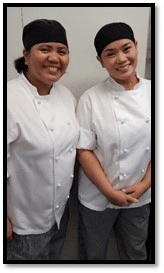 Darwin Casino's Award winning Patissieres, MEANN DUCO & MIANN SANTOS, return by popular demand after creating seductive, decadent desserts and divine pastries at Variety of Chefs last year.
Originally from the Philippines, they came to Australia to follow their culinary dreams creating specialized cakes, pastries and desserts.  Over the last 3 years, they have collectively been honoured with 14 Territory Pastry Awards and are recognized nationally.
 2017's Hot/Cold Plated Dessert NT Culinary Award recipient, Meann Duco, perfected her skills as a pastry chef in her family's Bakery and Culinary school in Tacurong City, and draws from her engineering education when designing her cakes.
 The recipient of 13 NT Culinary Awards over 3 years, Miann Santos studied Fine Arts and perfected her passion through extensive courses covering all aspects of the Pâtissières' world, including chocolate and sugar designs for intricate plated desserts and specialized cakes. 
 Our 2019 Celebrity Chefs are gourmet stars who will share their secrets and artistry from the stage through inspirational and entertaining commentary, while each creating Variety signature dishes.
______________________________________
Darwin Casino's new Executive Chef ATHOL WARK has travelled the world working on board the luxurious QE2, in China, Taiwan and Japan before settling in Alice Springs and now Darwin.
He is in charge of five on-site restaurants plus the resort's thriving banquet service and will oversee the kitchen staff preparing your meals in accordance with the Celebrity Chefs' instructions.
______________________________________
YOUR HOST FOR THE EVENING – AMY HETHERINGTON
Your MC is beloved 'sugar and spice' comedian Amy Hetherington fresh from her Where They Hide The Crazy national tour, which included Arts, Fringe and International Comedy Festivals across three States.
Darwin born and bred original member of Johnny Diesel and the Injectors, Bernie Bremond, whips up the beats with his Lost and Found Band, so you can grind a twist and mash a hot potato on the dance floor until late.
Board Member and Variety Basher, Frank Schembri is the Auctioneer and the Silent Auction includes phenomenal exclusive items which are open for bids all evening!