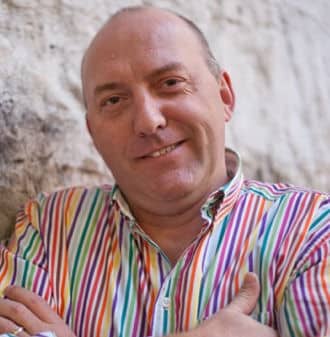 Dave was appointed Director on 4 December 2014. On 20 February 2018, he became an Alternate Director to Mohammad Aldergham and on 26 October 2018 was appointed an Alternate Director for Daniel Hoult.  On 5 February 2019, he became the VA representative in place of Daniel Hoult.
Directorships
Variety – The Children's Charity Tasmania.
Variety Experience
David has had an extensive involvement with Variety since 1986 when his father, John, started event managing the Variety Bashes.
Skills and Experience
David is co-owner and producer of production company Hype TV, he has a passion for producing television and working with the tourism industry to capture exciting content – especially in Tasmania.
Having worked in numerous countries over the last 25 years, Dave has seen a lot – but still plenty to go. Dave loves travelling, discovering all there is to see of Tasmania, networking and lending a helping hand wherever he can.
Dave lives in Hobart with his partner Trish, who helps out planning TasBash each year, joining Dave on the surveys.