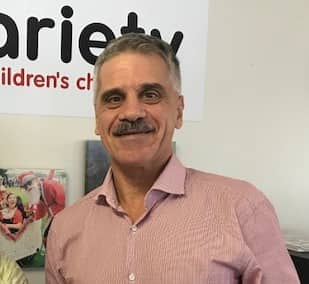 Foster was appointed Director on 2 December 2016. He was appointed the immediate past Alternate Director for Patrick Gray on 3 June 2014.
Directorships
Variety – the Children's Charity Northern Territory.
Vice-Chair Red Cross Advisory Board Northern Territory.
Member of the Council of the Australian Red Cross Society.
Vice President YMCA.
Variety Experience
Variety Northern Territory Board Member since December 2012. Chair of a number of sub-committees, Strategic/Business Plan Sub Committee (NT) Governance/Board Composition Sub Committee (NT) Scholarships Program Committee (NT). Member of Variety International Asian Pacific Regional Committee. Chair of the Governance and Audit Committee Variety Australia and supports Variety Japan as a portfolio as a Member on the Asian Pacific Regional Committee.
Skills and Experience
Master of Business Administration (MBA), Majoring in Human Resource Management and Industrial Relations; Bachelor of Commerce, Majoring in Personnel, Industrial Relations and Economics; Graduate Diploma in Further Education and Training, majoring in constructing training and designing development programs; Graduate Certificate in Public Sector Management, Majoring in administrative and fiscal management and Certificate IV in Assessment and Workplace Training.
Foster has extensive experience in addressing strategic workforce planning, strategic planning generally, organisational development and change management initiatives stemming from a number of reforms/reviews. These stem from two jurisdictions across Queensland and the Northern Territory within the areas of law enforcement, community services and the health industry.