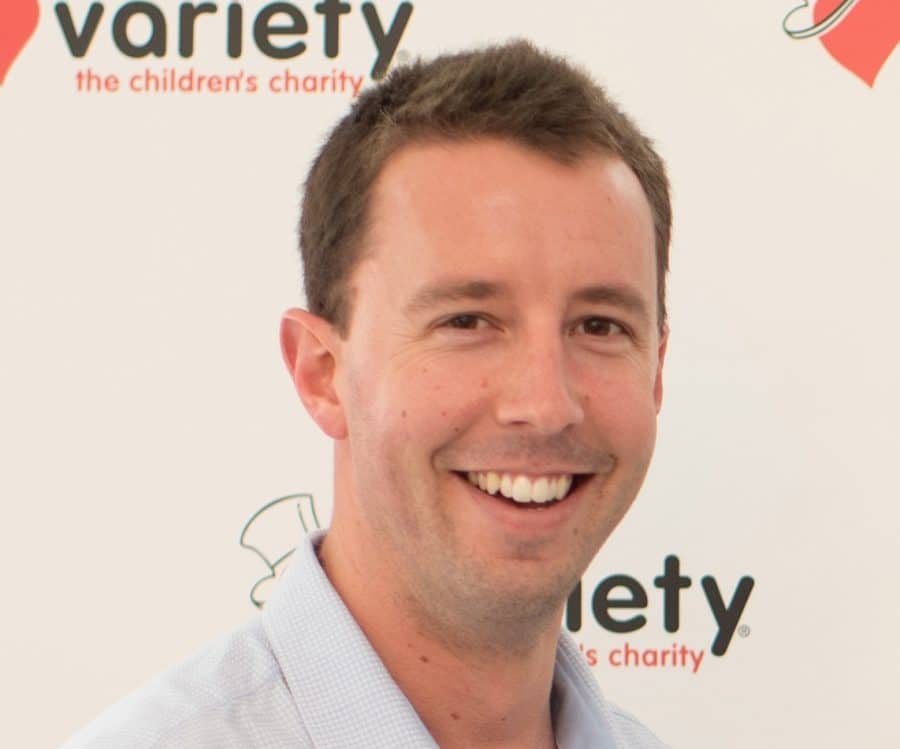 Jay has been on the Variety WA Board of Management since 2014 – over one year in a co-opted position and from November 2015 until now a Member Nominated Board member.  He took up the role of Deputy Chair in November 2019 and the position of Chief Barker in 2020.
Working in the family business JWH Group (including Plunkett Homes and The Rural Building Company), Jay has a background in marketing, sales and management. He is now General Manager for the JWH Group and a member of the group's exec team.
Growing up around the home building company, Jay saw the importance of making a difference, and the power of what can be done when you have the right people headed in the right direction.
With a passion for cars, Jay did his first Bash in 2011, with wife Sally joining him on the Bash since 2012. Jay has completed 7 Bashes and 1 creative car cruise and took part in the 2020 Ruby Road Trip.
In 2015, Jay started the Variety of Choice Home Lottery with Plunkett Homes being a major supporter for the first time lottery. Collectively, the three lotteries have generated over $1m in 3 years for Variety WA with the ultimate goal being to raise $1m in 1 year from the lottery.
A passionate Variety member who loves delving into strategy and 'making things happen'.