25 Reasons to Give This Christmas
You can give a young girl hope, opportunity and a fair go
Right now, 25 girls from isolated Aboriginal and Torres Strait Islander communities are getting ready to leave their families so they can start secondary school in Townsville.
But they don't have all the basic items they need to succeed – like shoes, books and uniforms.
We're running out of time before school starts on 29 January. Your urgent gift of $57 will get these girls ready for school.
You're not just giving shoes, uniforms and backpacks.
 You're giving them hope, opportunity and a fair go.
Or Call 1300 4 VARIETY (toll free)
100% of donations will be directed towards giving these 25 girls the basic resources they need to start school in Townsville. Once all the girls' needs are funded, any additional funds donated will be directed to Variety's highest priority needs.

Meet Kia
Kia is one of the reasons to give this Christmas. Soon 12-year-old Kia will leave her primary caregiver and three siblings in Wujal Wujal in Far North Queensland. She'll travel eight hours by car to Townsville to join NRL Cowboys House Girls Campus, where she'll receive supported accommodation and care until she finishes secondary school.
Kia will start Year 7 in Townsville in January. Her new school will have 1,886 students – a big jump from her current school of 41. Kia is excited to meet all her new teachers and study new and different subjects, such as home economics and manual arts.
But Kia doesn't have the basic resources she needs to start secondary school. She urgently needs school shoes, books and uniforms so that she's ready to succeed.
Your compassion and generosity will change Kia's life forever. Can you help?

Kia needs the following basic resources to start secondary school in January.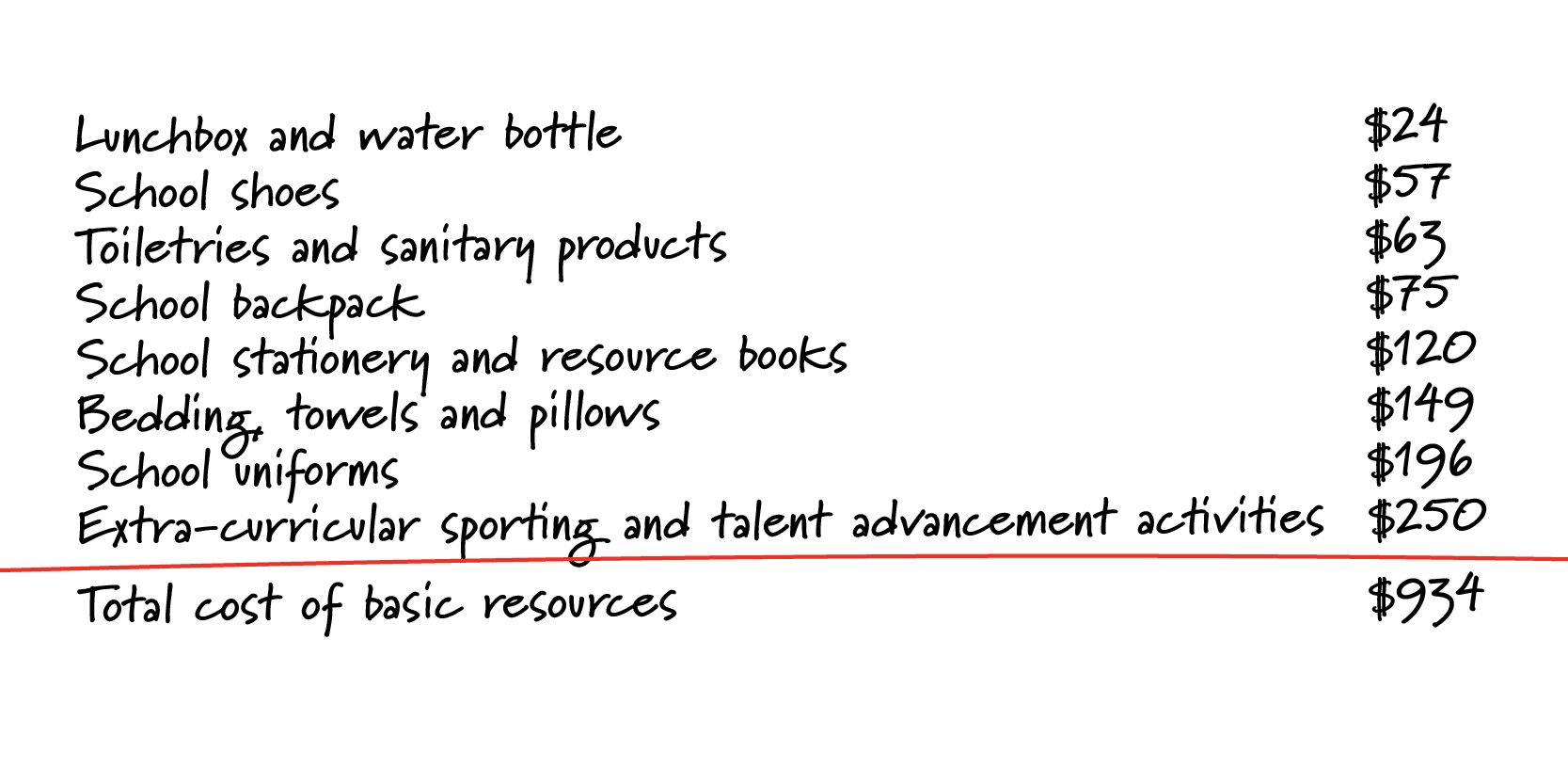 Your gift of $57 will show girls like Kia that you're by their side as they start this next phase of their lives. Thank you!
Or Call 1300 4 VARIETY (toll free)