Cars and Kids in Support of Variety
Join us at Cars and Kids on 21 September at Old Petrie Town.
This is a free family fun day from 10:00am to 12:30pm, where big and small kids will have the opportunity to get up close to classic cars!
There will also be a sausage sizzle, bake sale, face painting for the kids and raffles. All in support of Variety – the Children's Charity!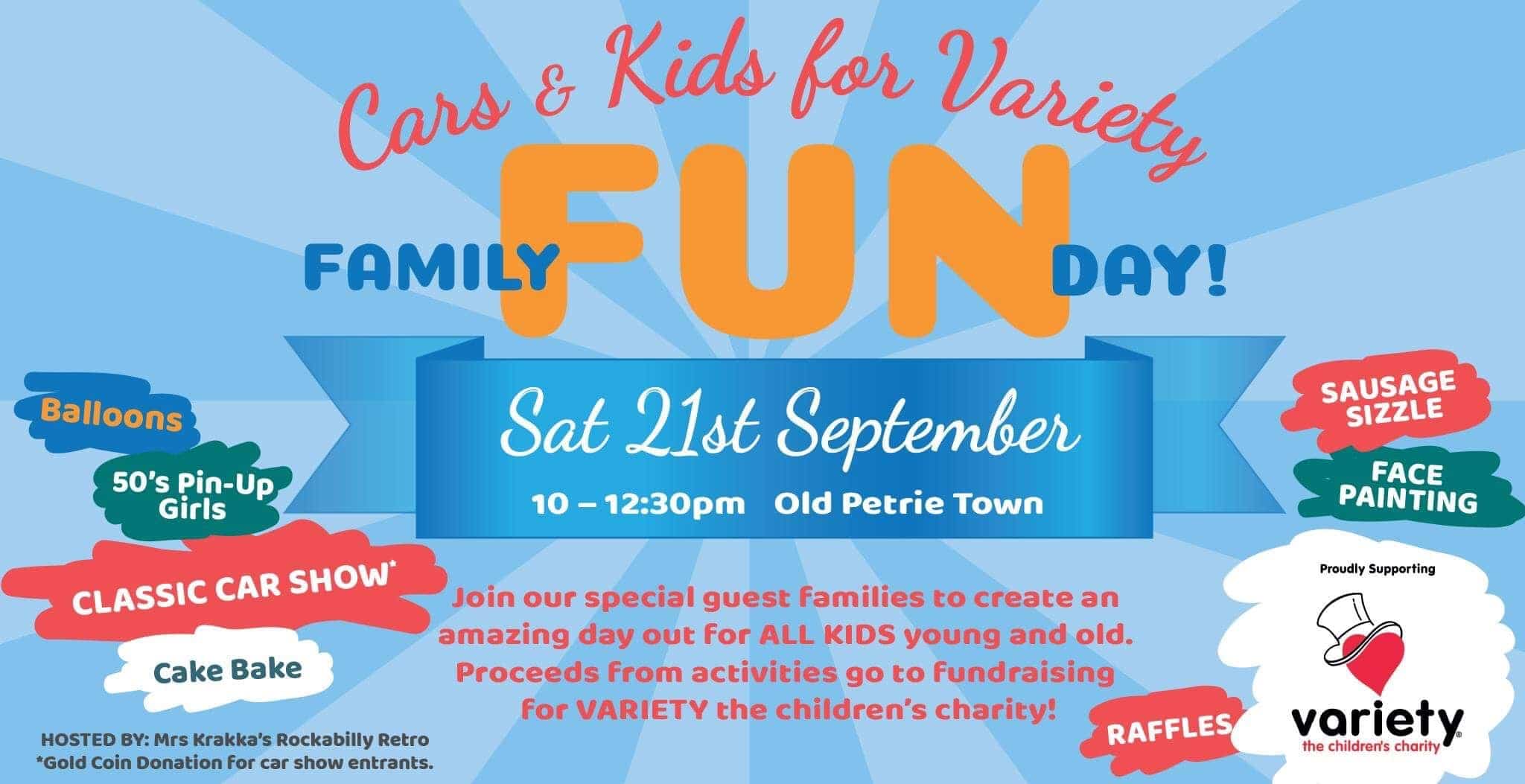 A BIG thank you to Variety supporters Linda and Robin from Mrs Krakka's Rockabilly Retro and Krakka's Family Garage Collectibles for organising this fantastic day out!
I do hope you can join us!
If you'd like to show your car, please make a gold coin donation.
Please contact Linda with any questions, on 0421 115 882.