Information for health professionals
Do you care for children who are sick, disadvantaged or who have special needs? Are you looking for extra support or equipment for a child in need?
Do you care for children who are sick, disadvantaged or who have special needs? Are you looking for extra support or equipment for a child in need?
Variety helps thousands of children and their families each year with financial support for things like equipment, therapy, and medical supplies. We aim to 'fill the gaps' and prioritise requests for which there is no or limited government support.
Who is eligible?
Assistance is available for any Queensland child aged up to 18 years of age, who is sick, disadvantaged or has special needs.
To apply for assistance, you must be able to demonstrate a genuine need (including financial evidence) and information on how the assistance requested will meet this need.
In most instances, you'll also require supporting letters from relevant professionals (e.g. doctors, specialists, therapists, teachers) and quotes for the items requested.
You must also agree to comply with the Variety Queensland Appeal Terms and Conditions
How to apply
Our support is designed with maximum flexibility to best assist children's individual needs. Every child is different, so every application is considered on a case by case basis.
However, there are some restrictions. For example, we don't fund salaries, private vehicles, research or retrospective grants.
Variety aims to 'fill the gaps' and prioritise requests for which there are no alternate sources of support. If the Variety Grants Committee believes that funding is already available through another agency you may be referred elsewhere, unless you can explain why you cannot access their support. Sometimes, we 'top up' funding where another agency cannot fund the entire cost of equipment or a project. An example would be part contribution towards a mobility aid or car modifications.
Variety does not give cash. Instead, we purchase equipment or services directly on behalf of the recipient, or reimburse upon presentation of receipts. Funding of individual requests range up to a maximum of $10,000 based on funding availability.
Step 1
Submit an Application for Assistance form to Variety Queensland by email or post. Applications can be submitted at any time. We will confirm receipt of your application and your eligibility within seven days.
Step 2
Variety receives many more applications than we have resources to provide, so your application will be placed in an order of priority compared to all other applications we hold while we obtain funding for the assistance you requested. We will update you each month on the status of your application. advise you each month.
Step 3
Variety will advise you when we have obtained funding to satisfy your request. At this time we will ask you to confirm the quotations for the support your child requires, and order the product or equipment from the supplier.
How Variety helps
All kids deserve the same opportunities in life. No matter what life throws at them. Variety helps children and their families overcome whatever obstacles they are facing and live life to the fullest.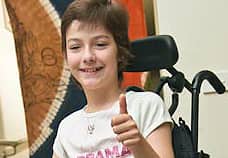 Mobility
Variety helps children gain independence and the freedom to be themselves, no matter what their ability. We provide financial support for things like wheelchairs, walking frames, hoists and vehicle modifications. Even in-home therapy equpiment like trampolines and pools.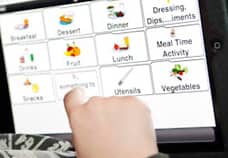 Communication
Variety helps children with special needs communicate better with specialised communications devices like iPads, laptops, Braille notetakers and specialised software.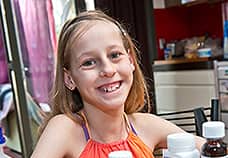 Medical
Variety helps families care for children with a medical condition in their own home by providing vital medical items and equipment. You can apply for things like feeds, nappies, wigs for hair loss, orthotics, seizure alarms and sensory equipment.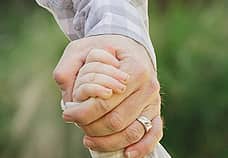 Rare disease
Variety offers specialist help to children affected by a rare disease or condition. If you are finding it difficult to access support for your child's condition, you can apply for a medical support grant of up to $1000 and ongoing case management.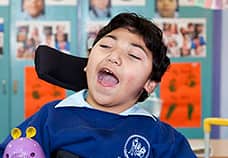 Schools and organisations
Variety helps schools and organisations with things like all-ability playgrounds, Liberty swings (modified for special needs), and sunshine coaches for transporting children, which can be wheelchair modified.