Lottery No. 0001 Closes 28 Mar 2018 Drawn 06 Apr 2018
Grand Prize
$10,000 Cash
Imagine what you could do with $10,000 cash!
That exotic holiday, a jet ski, a renovation…Whatever you're day dreaming of could be yours with this prize in your back pocket!
Each lottery is limited to just 5,000 tickets so your chances of claiming $10,000 are higher than ever!
Bonus Prize
Straddie Weekend Escape
Buy five or more tickets and you'll be automatically entered in our bonus draw to win a 3 night weekend escape at Couran Cove Island Resort on South Stradbroke Island. Your chances in the bonus draw increase with every five tickets you purchase (e.g. 5 tickets = 1 bonus draw entry, 10 tickets = 2 bonus draw entries). The bonus draw prize changes each lottery so check back regularly.
VIP Prize
Brand New iPad
Join the Variety VIP Club and you'll never miss a draw. You'll be automatically and conveniently entered into four draws a year, with no lock in contracts. VIP members will also receive automatic entry into two exclusive VIP draws which will take place on Friday 1 June, 2018 and Friday 28 September, 2018. The prize for the first VIP draw is a brand new iPad!
Get in quick, only 5,000 tickets per draw!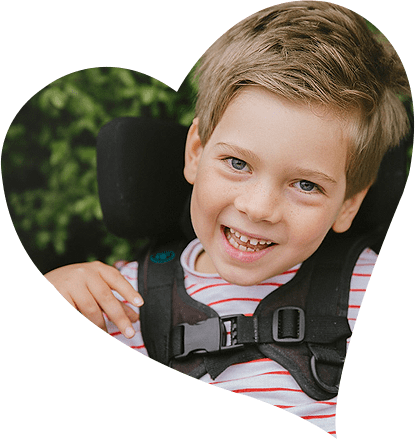 Every child has the right to experience & enjoy life
At Variety – the Children's Charity, our mission is to help children attain their full potential regardless of ability or background. Our work allows children to gain mobility and freedom, get out and about in the community, communicate, achieve independence, increase self-esteem and integrate into mainstream school and activities.
YOU are helping to empower more Queensland kids by purchasing tickets in the Variety Heart Lottery!
Thanks to your help and that of dedicated supporters, Variety is able to offer equipment, programs and experiences that empower kids to do what they do best – to be kids.
Could you be our next winner?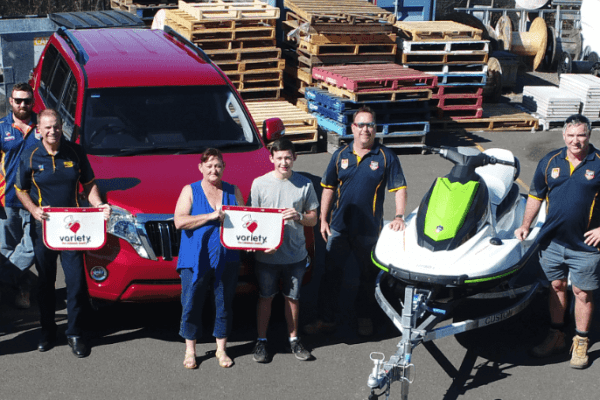 Luxury Escape Package Winner
Variety – the Children's Charity of Queensland conducted their largest ever lottery with the prize being a Toyota Prado plus a Yamaha WaveRunner and trailer, making it the ultimate luxury escape.
READ STORY
Keep updated with our Variety Heart Lottery News
Sign up to our Lottery Newsletter and get all the latest news in your inbox!
How we help
In 2017, Variety – the Children's Charity supported 10,142 Queensland children to achieve their full potential through close to $1 million in grants for equipment, therapy, services and life experiences.
EVERY MONTH VARIETY
AUSTRALIA DELIVERS OVER
$1 million
To children and families in need, who can't afford specialist care and equipment, and when government support isn't available.