Ipswich Students On The Road To New Opportunities
Variety – the Children's Charity and Blue Dog Training have assisted the P&C at Ipswich West Special School to fund a much-needed Variety Sunshine Coach.
The brand-new Variety Sunshine Coach will assist in transporting the students to many external learning opportunities, including work placements. This will ensure the senior students are well prepared and skilled to transition into the workforce post-school, providing them with better opportunities to secure ongoing employment as they enter young adulthood.
Blue Dog Training is a leading training provider for the construction and engineering industries. They are a major sponsor of Variety – the Children's Charity's largest fundraising event, the Variety Bash, which wrapped up last week in Queensland, raising $1.3 million to give more Aussie kids a fair go. The Blue Dog Training team directed their fundraising this year to support the P&C at Ipswich West Special School, who otherwise would have struggled to fund this much-needed bus for their students.
Brad Deas, Director, Blue Dog Training, said "There is no better feeling than being able to help a child with special needs reach their potential. The staff and parents of Ipswich West Special School work hard to provide their kids with every opportunity possible."  Brad continued, "Being able to assist with fundraising for the Sunshine Coach has been a rewarding experience for our entire team."
"Without the support of Variety and Blue Dog Training the purchase of this bus would not be possible. The donation of this bus means Ipswich West Special School will be able to provide our children with many more opportunities", said Sam Brooks, President of IWSS P&C.
Variety's vision is for all Australian children to attain their full potential regardless of ability or background. Steve Wakerley, CEO, Variety Queensland said, "we believe all Aussie kids deserve a fair go and it's great to see companies like Blue Dog Training share this ethos. Thanks to their hard work fundraising, the keys can be handed over and these students here at Ipswich West Special School will be able to take up more opportunities for personal growth, but as importantly to up skill them as they transition into life after school."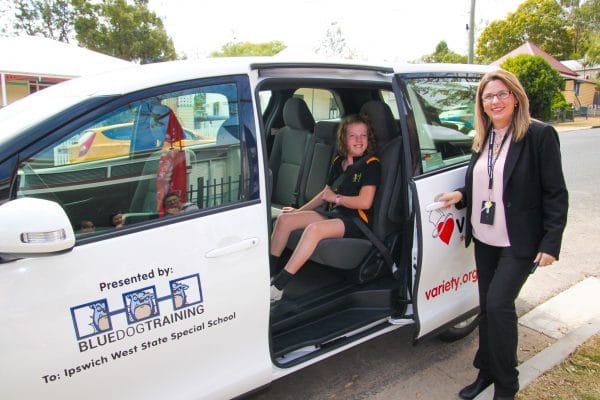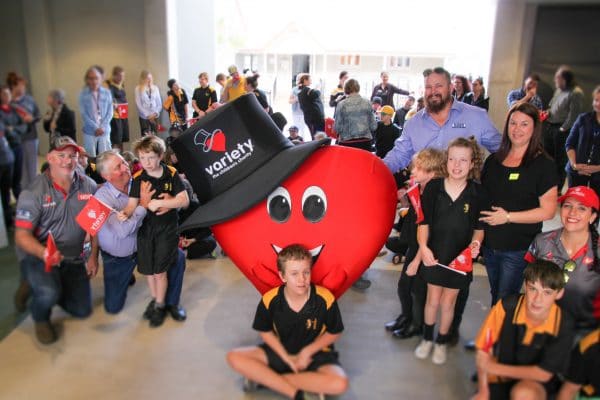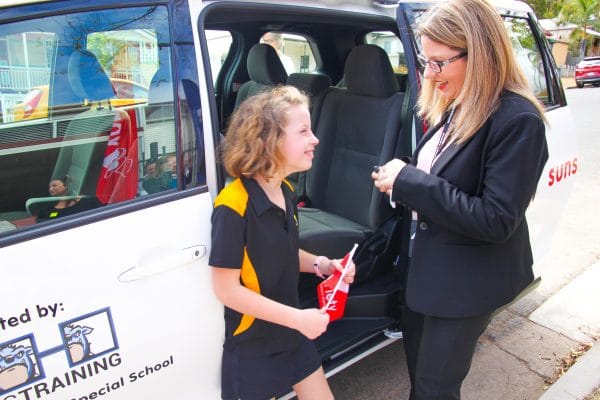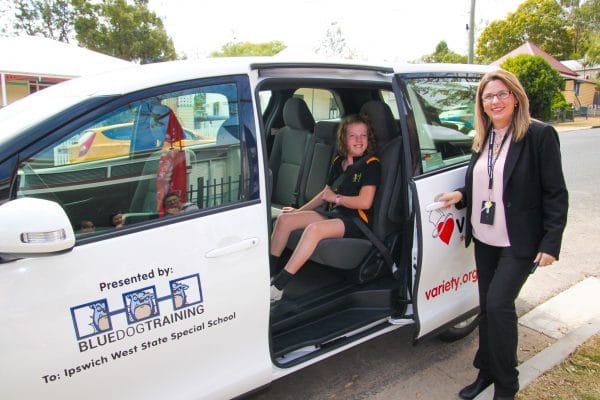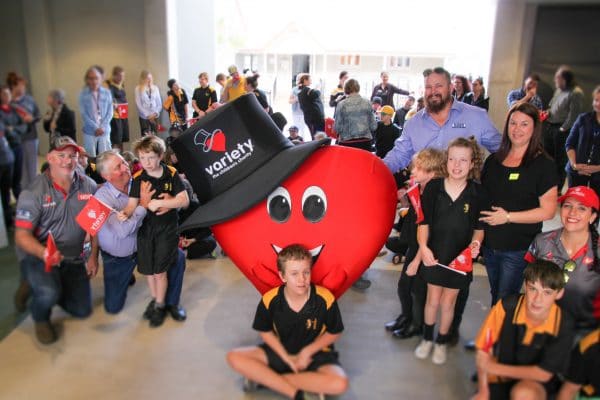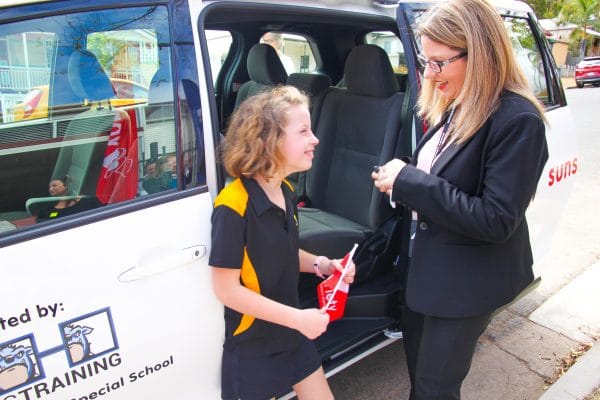 Subscribe and stay updated