I ❤️ Rice Month
Surfers Paradise Marriot Resort & Spa is launching an exciting new campaign; raising funds to give Queensland's children a fair go.
During the month of May, Surfers Paradise Marriott Resort and Spa's signature restaurant Misono Japanese Steakhouse is celebrating the most popular of side dishes – rice – whilst supporting Variety the Children's Charity of Queensland, with "I ❤️ Rice Month".
During "I ❤️ Rice Month", the teppanyaki masters at Misono Japanese Steakhouse will be serving heart shaped fried rice and donating one dollar for every serve of fried rice to Variety – the Children's Charity of Queensland.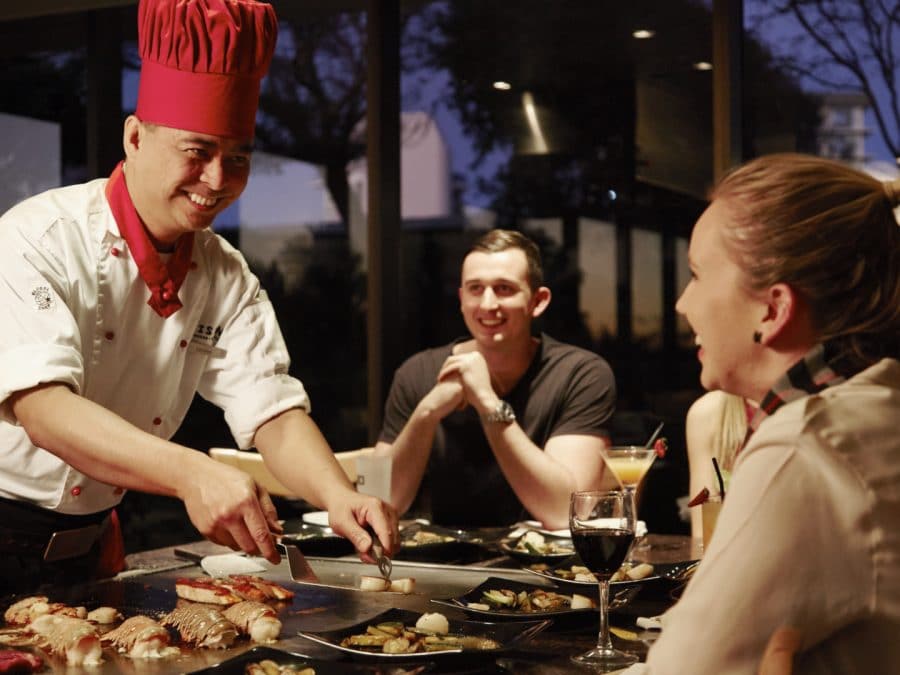 The highly trained Misono chefs are known as entertainers as well as culinary masters and create an unforgettable dining experience every time as they slice, dice and juggle utensils, while tossing prawns and eggs.
"Step inside and live every moment … whilst supporting Queensland's disadvantaged children and providing them with the same opportunities in life" said Misono's Head Chef Henry
The Surfers Paradise Marriott Resort and Spa are longtime supporters of Variety Queensland. Hosting the annual Special Children's Breakfast, welcoming sick, disadvantaged and special needs children, along with their carers; for an opulent morning out.
"I would like to congratulate the Surfers Paradise Marriott for their long term support of Variety Queensland. They have been responsible for empowering many Queensland children to live, laugh and learn" said Variety Queensland CEO Steve Wakerley.
"I look forward to catching a bowl of rice at Misono, over May" he added.
Variety – The Children's Charity is committed to empowering Australian children who are sick, disadvantaged or who have special needs reach their full potential. Variety aims to 'fill the gaps' in support and prioritizes requests for which there is little or no government support.
"I ❤️ Rice Month" will run at Misono Japanese Steakhouse over May. One Dollar from every fried rice served will be donated to Variety – the Children's Charity of Queensland.
You may also want to read
Subscribe and stay updated