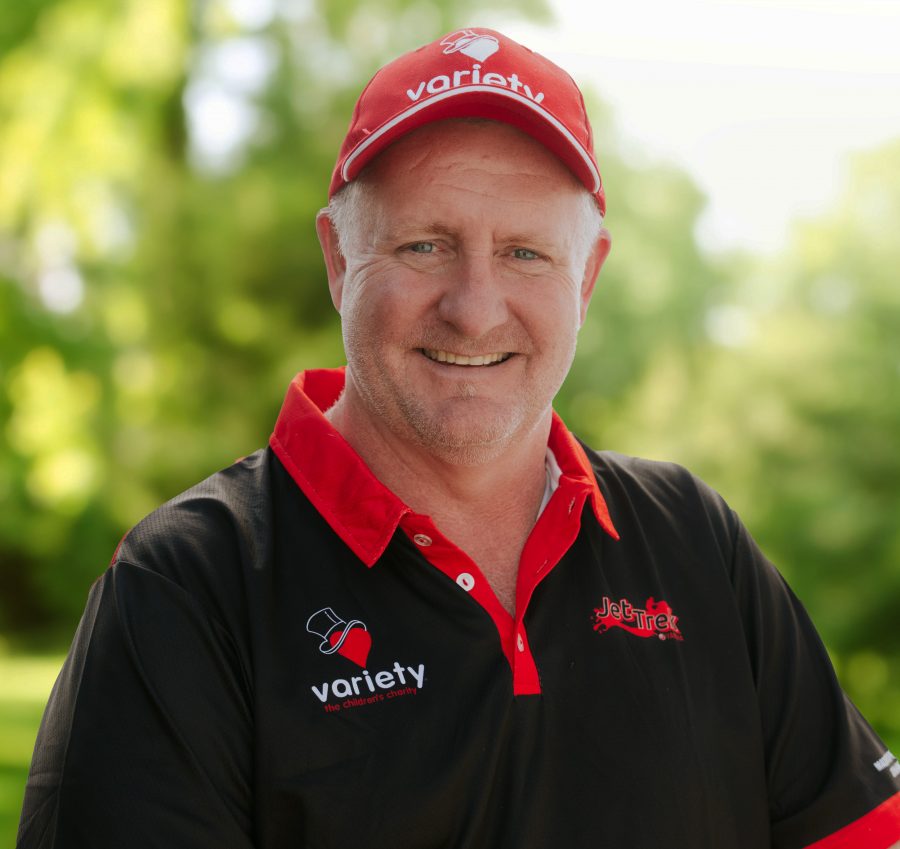 Steve was appointed CEO of Variety – The Children's Charity of Queensland in November 2016.  He has over 27 years experience in government and nonprofit organisations.  Steve has completed a Graduate Certificate in Business (Philanthropy and Nonprofit Studies) at QUT Business School and the Australian Centre for Philanthropy and Nonprofit Studies (ACPNS).  During those studies he was awarded the JB Were Prize for academic excellence in the subject of Ethics for Philanthropic and Nonprofit Organisations.  Steve is a member of the Fundraising Institute of Australia and the Australian Institute of Company Directors.
Steve has been involved with Variety for over 17 years as a supporter and event participant.  Over that time, he displayed enormous commitment to the organisation having consistently been amongst the highest fundraisers for the charity each year for the past 12 years.  He has raised in excess of $800,000 for Variety in his spare time.  Steve has also held a number of positions of office including a position on the Board of Directors and Chairman of Variety's largest event, the Variety Bash for some five years.
Prior to joining Variety in an official capacity, Steve lead a team of 35 staff running a Police-Citizens Youth Club (PCYC) on the northside of Brisbane.  Through this position and now with Variety, he has proven his commitment to helping young people reach their full potential, no matter what life has thrown at them.
It is a little known fact that Steve was the silver medalist for the 50m Butterfly event in the 1983 Bracken Ridge State School Age Championships. He reminds people of this important fact regularly and does not hesitate to provide tips on how to handle success in swimming, to our crop of up and current Paralympic swimmers involved in the Variety Heart Scholarships program.