Brock is 10 years of age and was born with multiple medical conditions caused by an underlying structural brain abnormality causing associated epilepsy, cerebral palsy and vision impairment. Even though Brock's disability is severe, he is active and can walk for short distances using a walker.
Riding a tricycle is one of his favourite activities and helps continue his independent mobility and gross motor skills.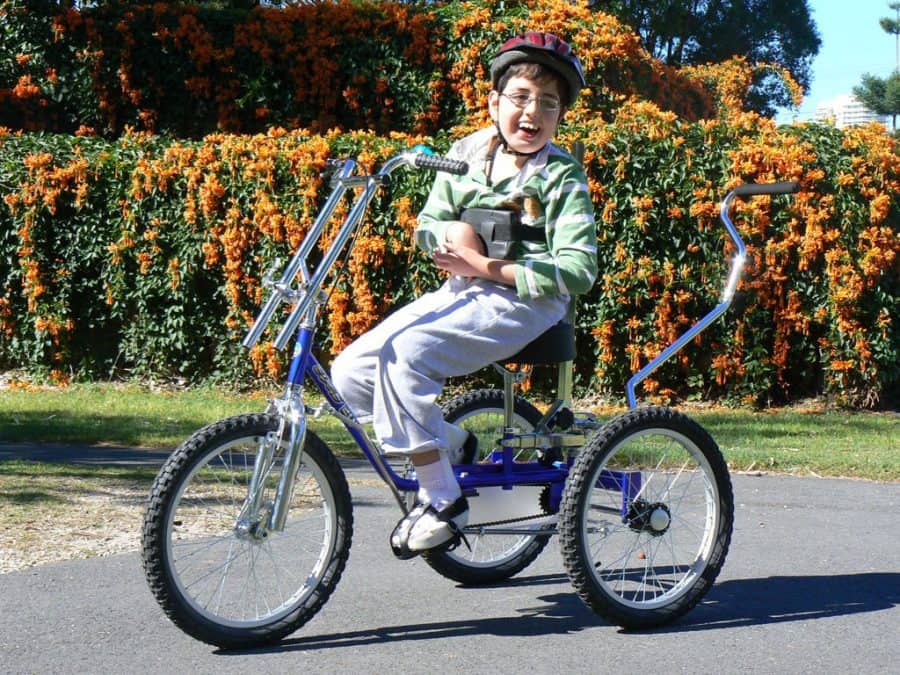 "My son Brock Watson was very lucky in receiving a wish list of a trike from your charity. I as a parent would like to say thank you and say how appreciative I am of this gift, as our son gets to join into the community and get out and about in the sunshine. Brock loves the outdoors and would spend all day every day outside if he could.
I am very grateful to all the people that get involved to raise money and help Variety. Once again thank you" Explains Brock's mother Jackie.