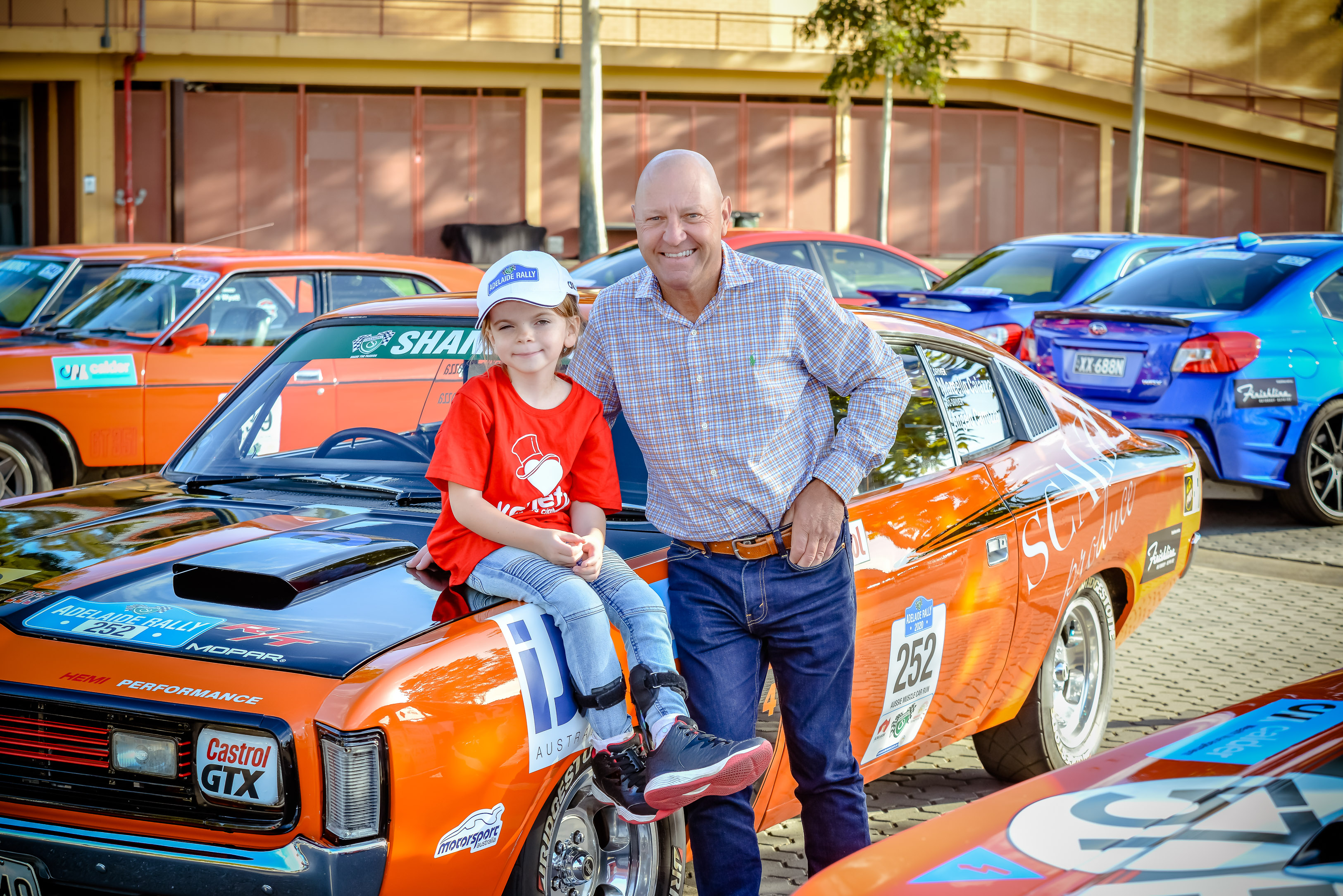 What is the Variety Aussie Muscle Car Run?
Variety – the Children's Charity of South Australia, well known for their experience in running fundraising motoring events such as the famous Variety Bash, is pleased to announce they will be adding the national 'Aussie Muscle Car Run' to their suite in 2022, supported by a Donation from the Government of South Australia.
The event will run from 25 March until 1 April 2022 and will travel 1363km from Adelaide through Clare and to Port Augusta to finish in Glenelg, taking in racetracks at Mallala and The Bend in between and engaging with regional towns along the way.
The Aussie Muscle Car Run has been running for the past eight years and attracts entrants from across the country.  It is open to all vehicles built from 1963 -1977 from the glory days of Bathurst – Monaro, Torana, Charger and the Falcon GT HO to name a few.
"As Patron of the Aussie Muscle Car Run I am delighted that Variety have agreed to deliver our event from 2022 and beyond as they have a wonderful history of staging best practise motoring events. We are genuinely excited for the future of the AMCR and we will continue to raise funds for children in need in our community," said Kevin May, Patron of the Aussie Muscle Car Run.
Hoping to raise in excess of $250,000 for kids in need, this event will join the Variety Bash, 4WD Adventure and Variety Moto Run to be the fourth motoring event managed by the children's charity.
"We are absolutely delighted to welcome the Aussie Muscle Car Run to the Variety suite of motoring events. It complements our famous Bash, 4WD Adventure and Moto-Run events and brings more passionate motoring enthusiasts into the Variety family," said Variety SA CEO, Mark McGill.
"The Aussie Muscle Car is a truly iconic genre and with their owners' generous support, more funds will be raised to assist children in need in our community and that is at the heart of all we do," he said.
Variety – the Children's Charity assists children who are sick, disadvantaged or who have special needs to overcome whatever obstacles they face and live life the fullest, because all kids deserve a fair go.
Last year, Variety supported more than 24,000 kids in South Australia through 183 grants totalling $2.45 million.

Keep up to date and 'LIKE' the Variety SA Motoring Facebook Page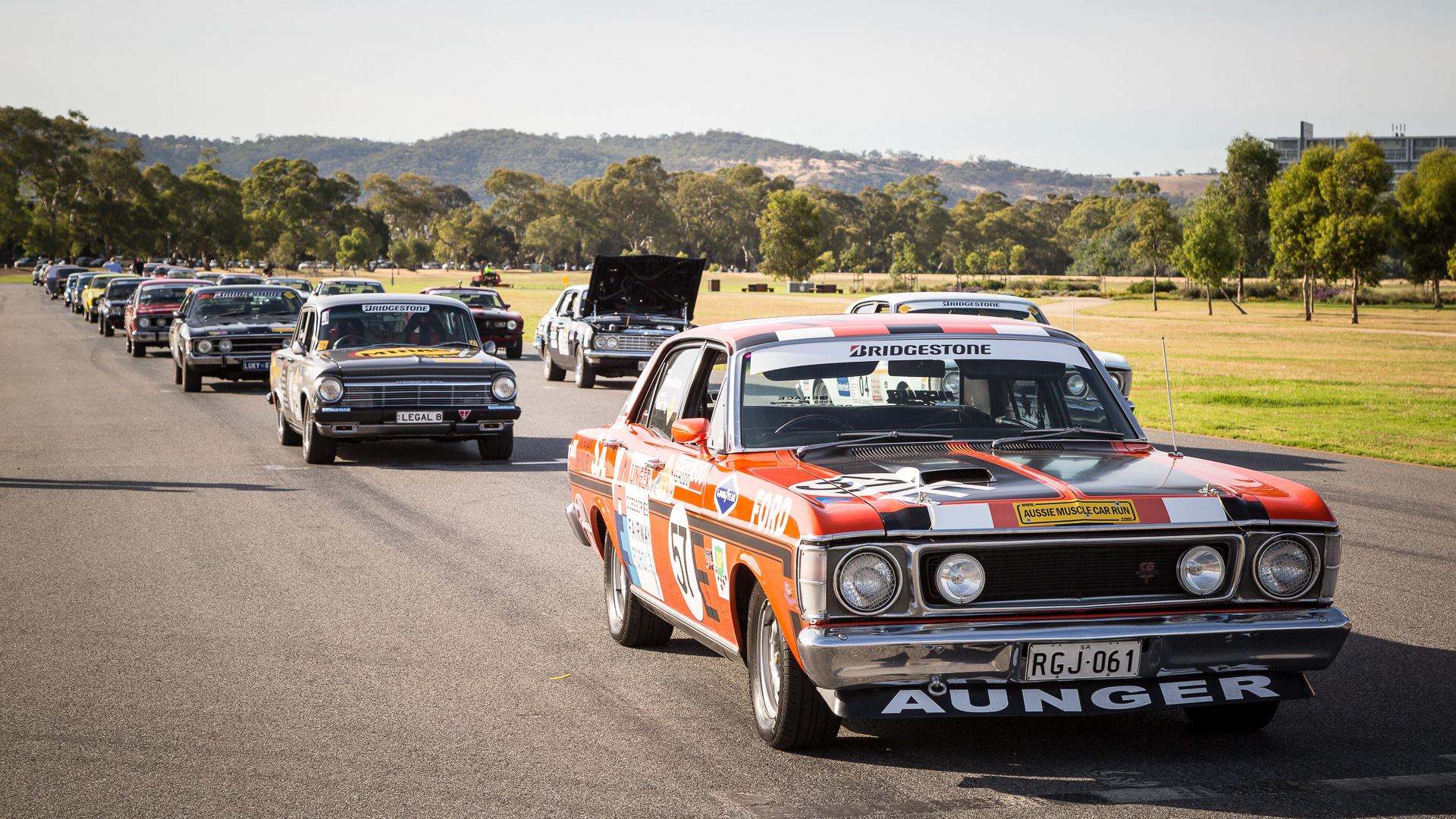 THIS YEAR'S EPIC MOTORING ADVENTURE
"CITY TO COAST"
Every year is a new and exciting driving adventure on the Aussie Muscle Car Run!
Being part of Aussie Muscle Car Run means you and your team mate will travel across some of the most scenic and stunning regional areas in South Australia, visiting popular motorsport venues and engaging with local communities in regional towns along the way.
This year the Aussie Muscle Car Run will traverse from Adelaide to Glenelg, covering an approximate 1363km over an eight-day motoring adventure.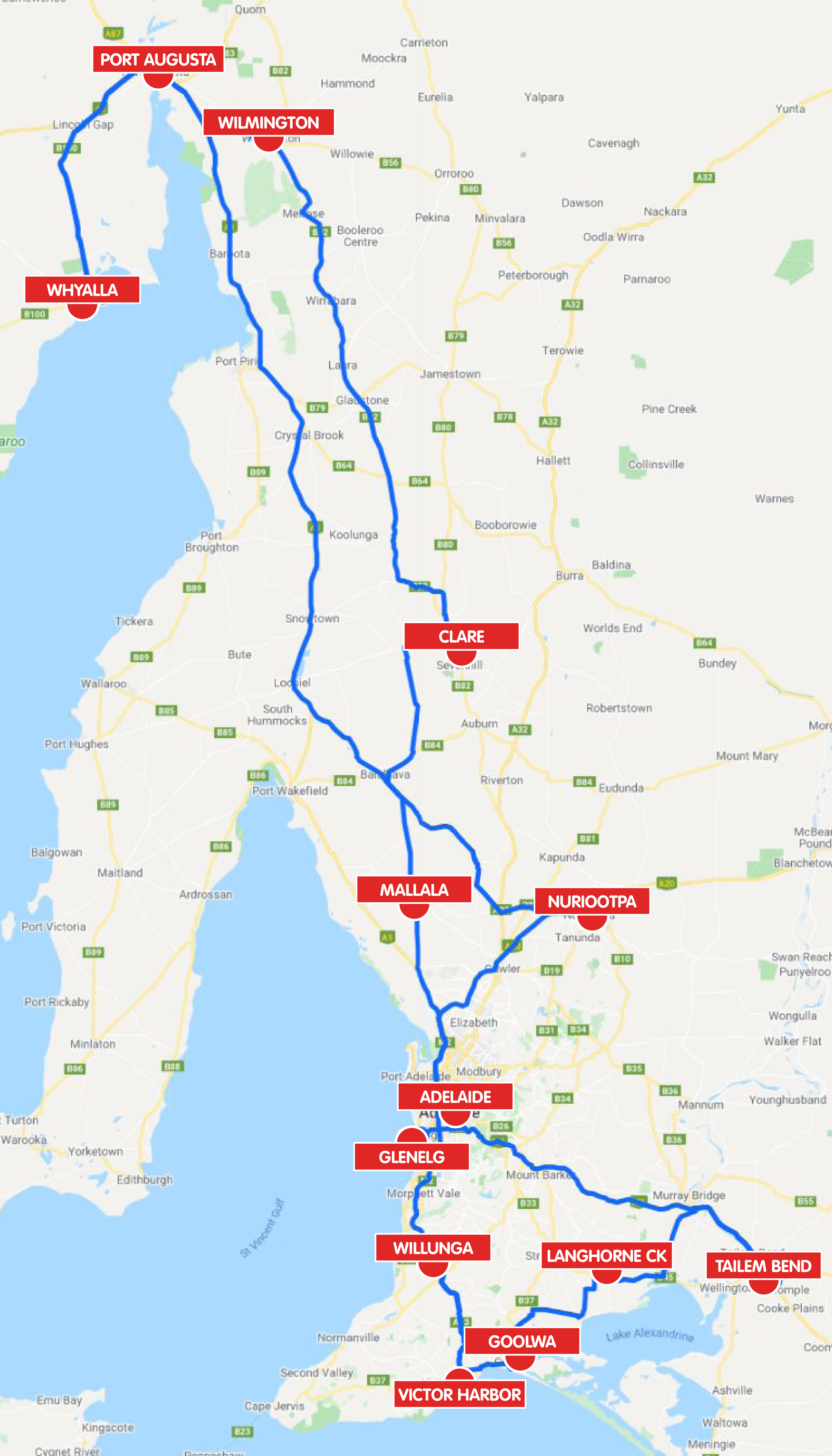 Variety Aussie Muscle Car Run 2022: "COAST TO COAST"
Event Route

Day 1 – Friday 25.3.2022
Adelaide to Mallala, depart 8:30am, motorsport track day (3-4 hrs).
Mallala to Clare, overnight.
Day 2 – Saturday 26.3.2022

Clare to Wilmington depart 8:30am, via Horrocks Pass
Wilmington to Port Augusta, NDMA Show & Shine 1-4pm
Day 3 – Sunday 27.3.2022
Port Augusta to Whyalla depart 9am, drags or closed road, Whyalla overnight.
Day 4 – Monday 28.3.2022

Whyalla to Nuriootpa (via Balaklava) , depart 8:30am
Lunch supplied by First Drop Wines & Pizza In Giro in Nuriootpa
Nuriootpa to Victor Harbor, free night: McCracken Country Club
Day 5 – Tuesday 29.3.2022

McCracken to Willunga & Return, depart 9am for Hill Climb (Old Willunga Rd)
Willunga Hill Climb (closed road), McCracken Country Club, guest speaker and fun night
Day 6 – Wednesday 30.3.2022
Victor Harbor Goolwa 90min Show & Shine, Lunch in Goolwa
Goolwa to The Bend via Langhorne Creek: , stop in Tailem Bend then to The Bend. Karting p.m.
Day 7 – Thursday 31.3.2022

The Bend full day motorsport. Overnight.
Day 8 – Friday 1.4.2022

The Bend to Glenelg: Breakfast at Ramsey Bros. in Murray Bridge
Head as group to Finish Line in Glenelg (accommodation at own cost).

THE 60'S AND 70'S PROVIDED AN ERA OF THE MOST OUTSTANDING VEHICLE COMPETITION IN THE WORLD.
The Aussie Muscle Car Run is an annual leisure car cruise to help raise funds for SA kids who are sick, disadvantaged or who have special needs. The run is open to muscle cars of the golden era of Bathurst, built between 1963 and 1977. Replicas are welcome and the organisers also consider special interest vehicles.
The Aussie Muscle Car Run provides registrants with the opportunity to enjoy time travelling with fellow muscle car lovers in iconic cars through iconic Australian scenery.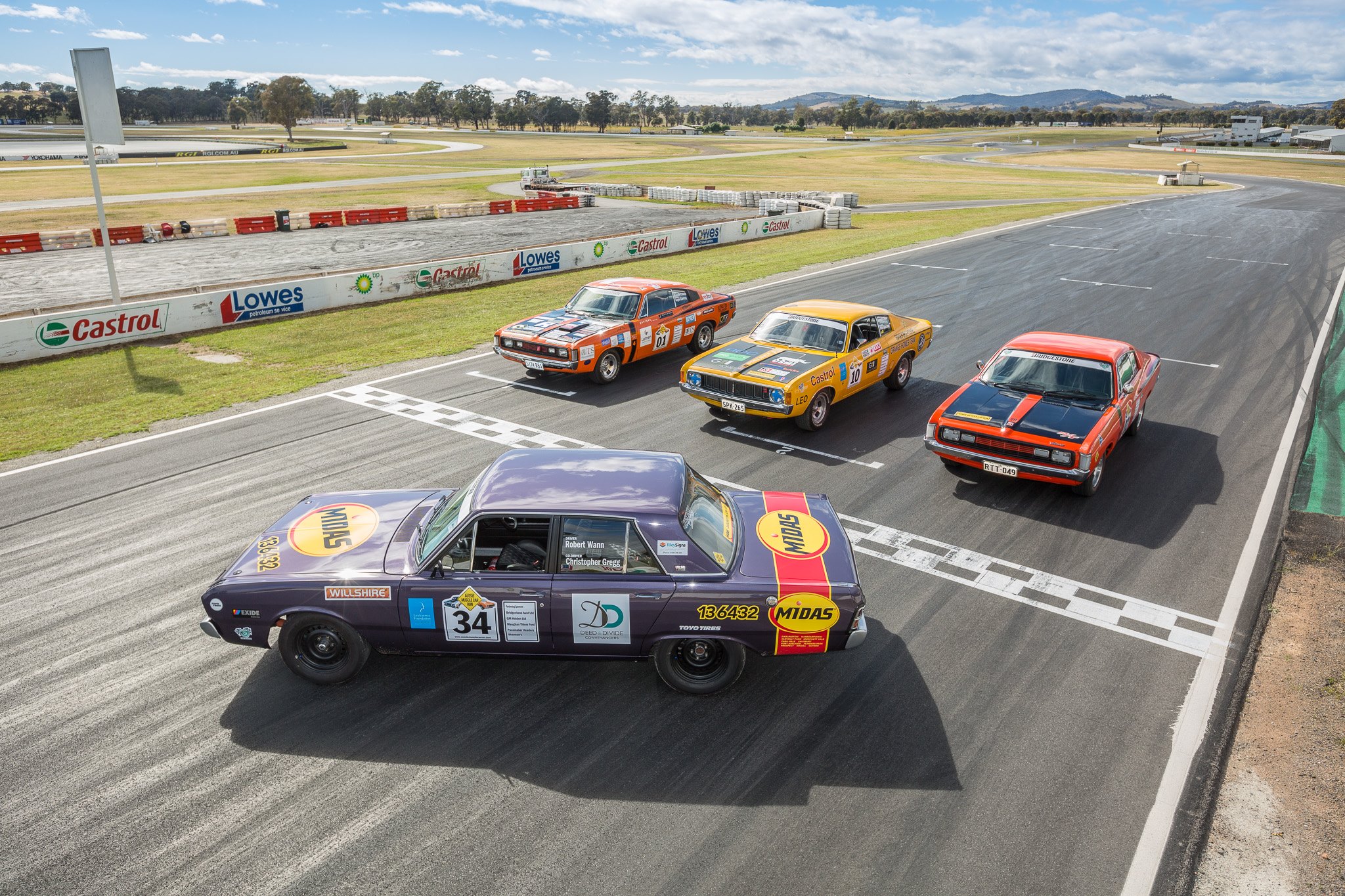 The Aussie Muscle Car Run is not a competition event! It's about taking a leisurely cruise while showing off your car at events and communities and helping to spotlight the work of Variety SA and its great fundraising initiatives.
However, entrants do have the opportunity to participate in various controlled motorsport events throughout the Run … and it's all in the name of FUN!
In return for an entrance fee, fundraising and an optional motorsports cost, the run will include daily breakfasts and dinners, accommodation, overnight security for the cars, official entrant's shirt, car livery (stickers) and back up mechanical support/facilities. The fundraising will support Variety SA's vital work.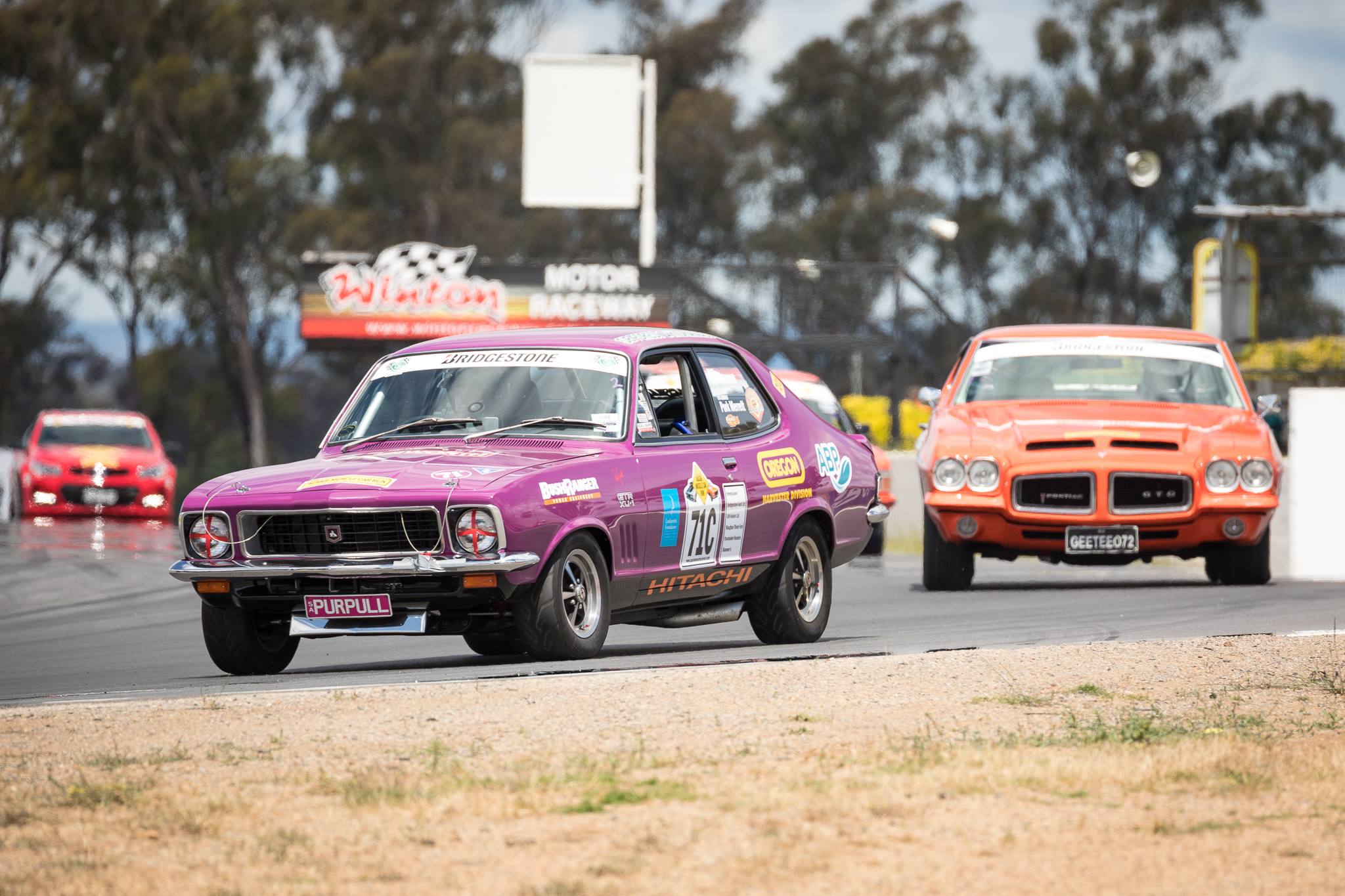 Key Dates
Variety AMCR – Rev Up Night #1
Date: 19 November 2021
Time: 6.30-9.30pm
Venue: West Adelaide Football Club
Contact: AMCR
Variety AMCR – Rev Up Night #2
Date: TBC January 2022
Time: TBC
Venue: TBC
Contact: AMCR
Variety Aussie Muscle Car Run: Start Line (2022)
Date: Friday, 25 March 2022
Time: TBC
Location: Adelaide
Contact: AMCR
Variety Aussie Muscle Car Run: Finish Line (2022)
Date: Friday, 1 April 2022
Time: TBC
Location: Glenelg
Contact: AMCR

When do registrations open?
Team registrations for the AMCR are closed as the the 2022 event is now fully booked.
CLICK HERE to join the Wait list
Which Cars are eligible?
Click here to view the list
What are the costs?
The registration fee is $1500 per person (inc GST), which includes seven days of accommodation, meals (breakfasts and dinners) on road event support and branded event shirt. There is an additional fee of $750 (inc GST), per car, to participate in motorsports and a minimum fundraising amount (see below).
Is there a minimum fundraising amount needed to be raised in order to take part?
Yes! All entrants are expected to raise a minimum of $4000 per car. This amount is in addition to the $1500 (inc GST) registration fee per person and the optional and non-refundable motorsports participation fee of $750 (inc GST) per car.
Is my car insured?
Cars must be insured and roadworthy as prescribed by South Australian State Laws. All vehicles will be scrutineered to confirm eligibility.
Where do we stay?
The AMCR stops at a variety of towns, large and small, along the way. Accommodation depends on what is available at each town and can be either cabin accommodation at caravan parks or hotel accommodation.
How far do we drive each day?
It depends where we end up! Some days require more distance to be travelled than others, and the days are often broken up by motorsport events and tours.
How much motorsport is involved?
This year the 'City to the Sea' AMCR event includes several motorsport events*:
– Mallala
– The Bend
– Other motorsport events tbc
*subject to change
Teams registered for motorsport can choose to participate in motorsport at each destination. It's all part of the fun! Motorsport costs are additional to the registration fee and are non-refundable.
Can we take passengers?
All teams must have two people – a driver and a co-driver. This is the maximum number of crew allowed, however special dispensation may be granted by the Event Chairman.
What happens if I break down?
We'll be there to help! The Aussie Muscle Car Run is backed up by a support crew including a team of qualified mechanics. If they can't help you on the side of the road, the car will be transported to the nearest town at no charge. But, if the car cannot continue for the rest of the run then it's the registrants responsibility, and at their cost, to take the car to their destination of choice.