The Variety Footy Jet is Back
Guests on the Variety SA Footy Jet to will attend the AFL blockbuster between Port Adelaide Football Club and Richmond Football Club on Saturday, 20 July at the MCG.
Travel to the game in style with same-day return flights and bus transfers to the MCG. Perfect to spoil yourself or as a surprise gift.
The trip includes: a private chartered jet (100 seater), luxury coach transfers and refreshments onboard.
Enjoy this perfect day out knowing all proceeds go to helping children in need. A big thank you to Alliance Airlines, SITA Coaches and the AFL for making this possible.
**ALLOCATION EXHAUSTED**
Cost: $595 each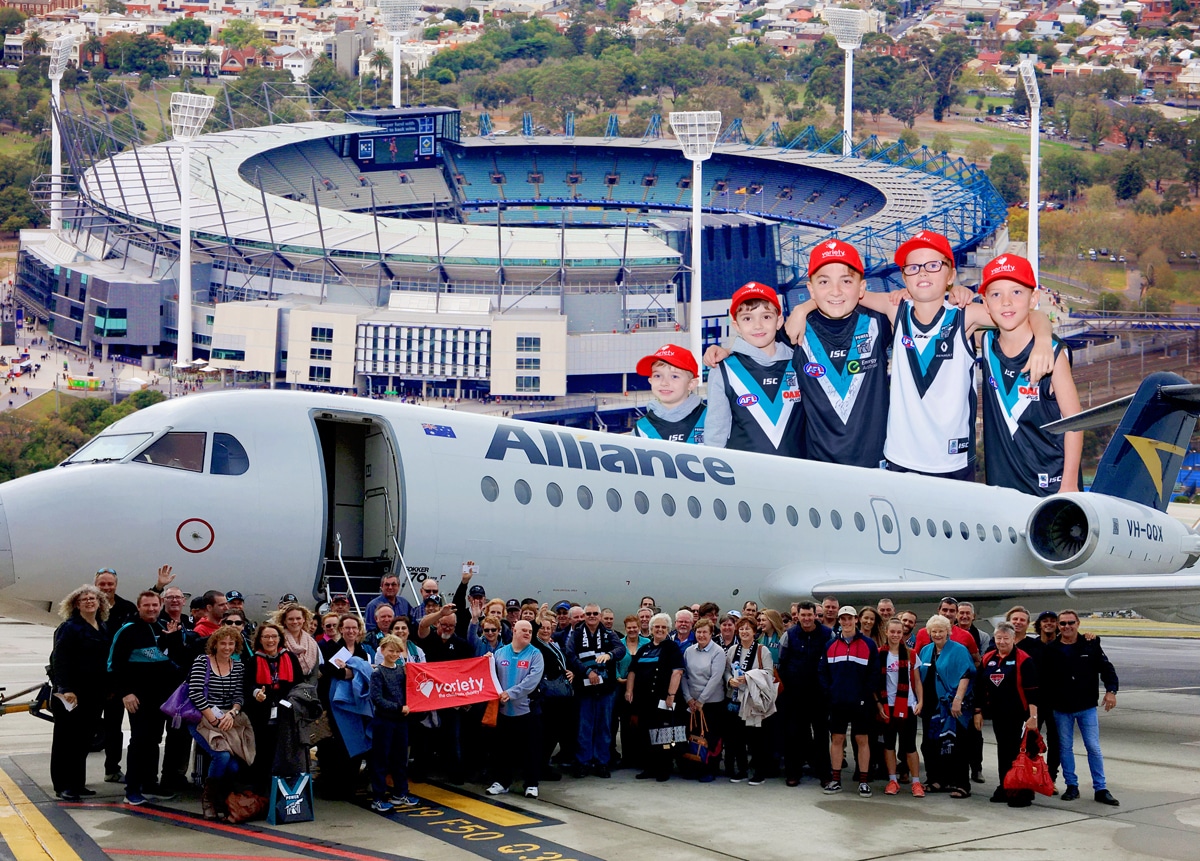 Event enquiries
If you are interested in creating, sponsoring or hearing more about our events, get in touch, we would love to hear from you! Also, if you missed out this time, you can register your interest to attend next year!