What is the Variety Footy Jet
The Variety SA Footy Jet is a day trip to watch an AFL game interstate with proceeds supporting SA kids in need! It includes: Private jet (same day return), Coach transfers, AFL reserved seating and refreshments on board.

A fantastic day out on the Variety Footy Jet (2019)
The fifth Variety Footy Jet was a fantastic day for all on board despite the Power losing to the Tigers by 38 points. Thanks to Alliance Airlines for their generous support flying our guests interstate safely and comfortably, Sita Coaches for the coach transfers to and from the game, and the AFL for the great seats inside the MCG. Without their support, this event would not be possible. Thanks also to Vili's for the donuts and Sausage Rolls.
We were fortunate to have some special guests on board, Variety SA grant recipients from Power Community Ltd and Kickstart For Kids.
All proceeds from the event go to South Australian kids who are sick, disadvantaged or have special needs.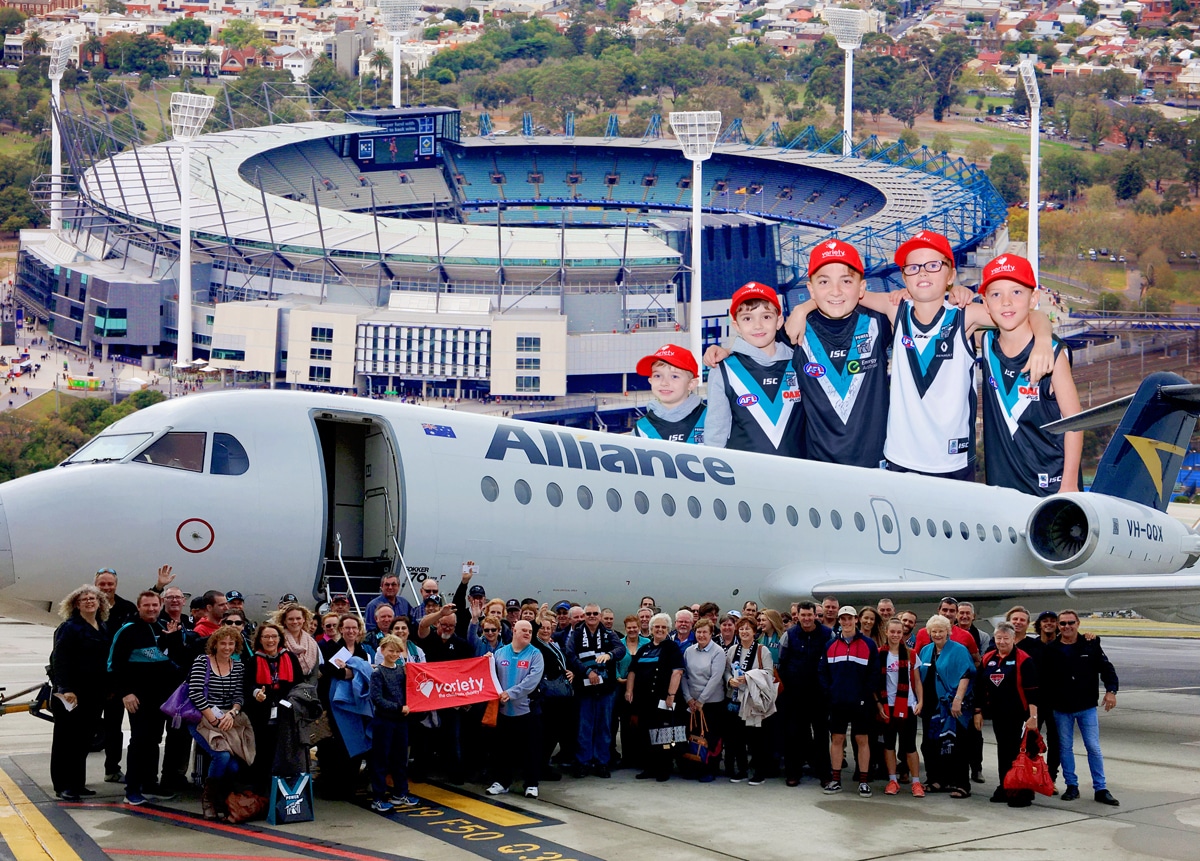 Event enquiries
If you are interested in creating, sponsoring or hearing more about our events, get in touch, we would love to hear from you! Also, if you missed out this time, you can register your interest to attend next year!