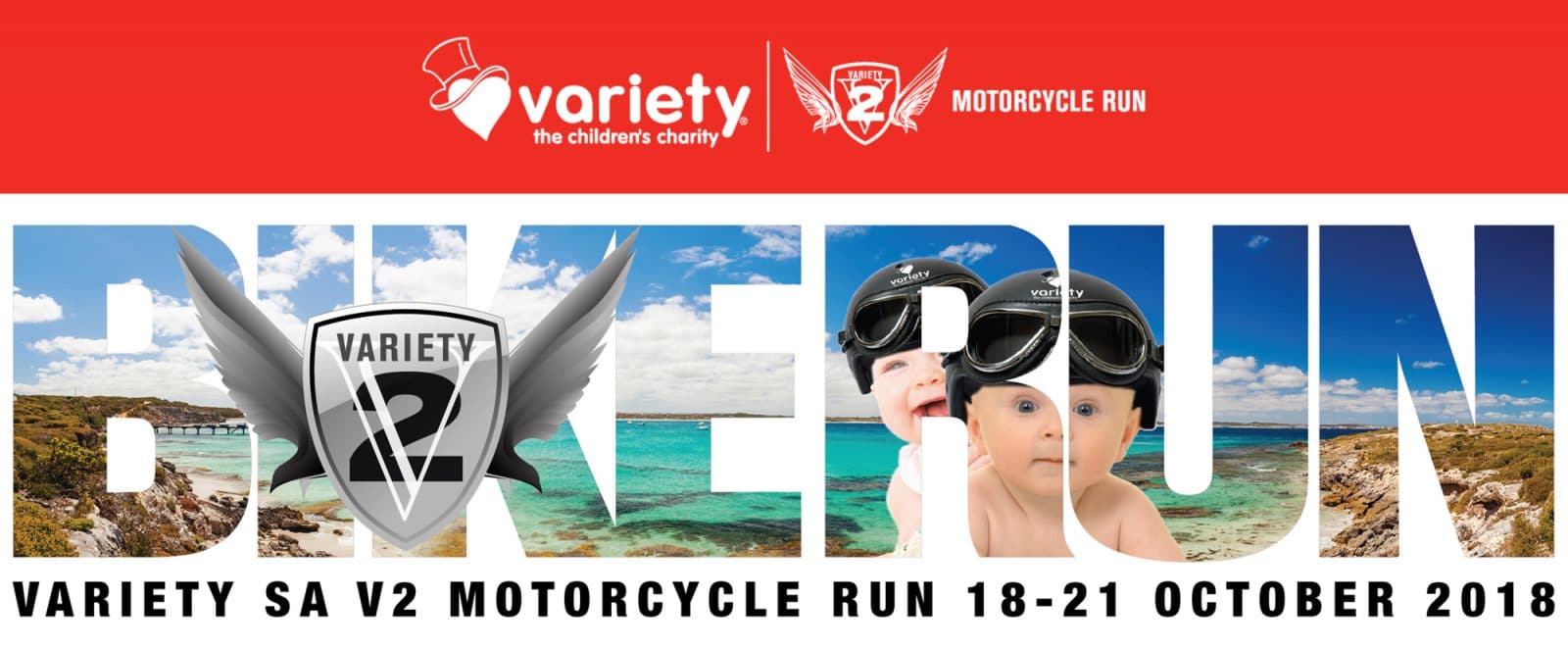 Proudly sponsored by  
Welcome to the Variety SA V2 Motorcycle Run
The V2 Motorcycle run is 4 days of camaraderie and fun, whilst riding and driving some of our most interesting roads (all asphalt) during the day and enjoying the best food and wine the state has to offer in the evenings. The event is open to entrants with touring motorcycles and interesting/classic vehicles. During the event entrants also have the option of flights in the helicopter or relaxing in the bus that both accompany the event.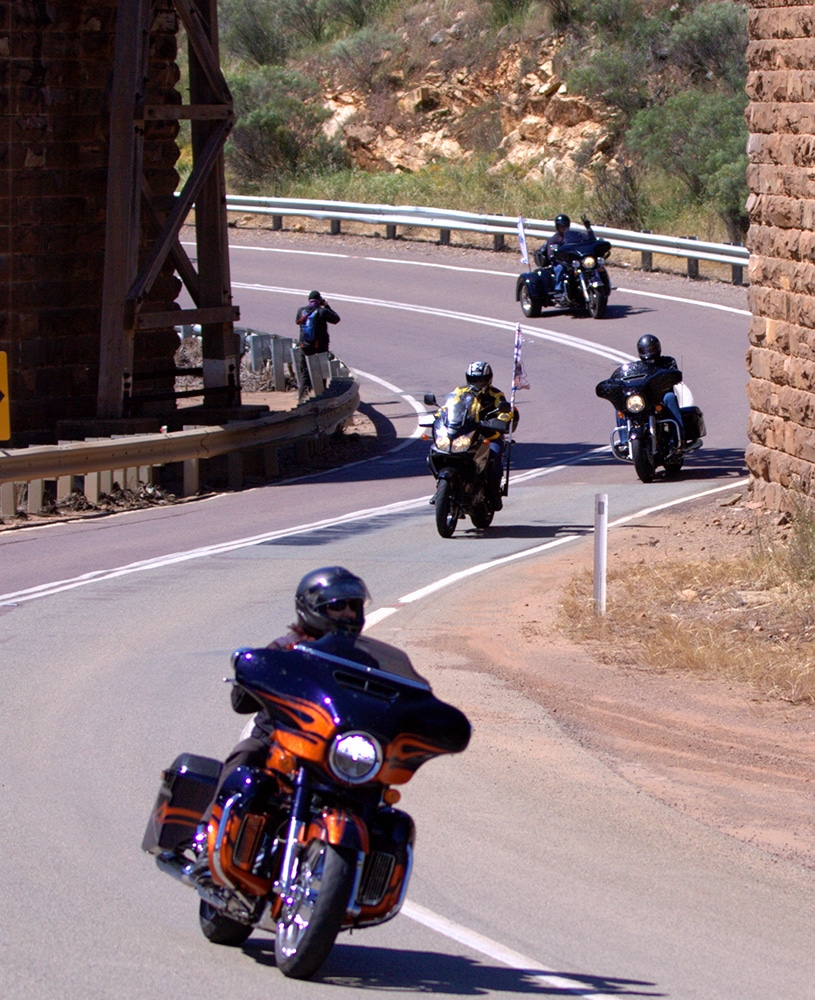 What is the Variety SA V2 Motorcycle Run?
The V2 Motorcycle Run is an 'up market' event designed to attract motorcycle enthusiasts who enjoy firing up their bikes for a four-day luxury cruise, requiring no organisation on their part. The emphasis is on interesting roads, fabulous scenery, great food and wine and of course, as with all Variety events, fun and entertainment.
The event caters for both experienced and inexperienced riders with the option of 'cruisy' group riding or firing your bike up to the speed limit.
If you are looking for a four-day motorcycle journey with a fun loving, like-minded group of people, then the V2 Motorcycle Run is the right choice! All proceeds raised from the event will go to assisting South Australian children who are sick, disadvantaged or have special needs. Spectators are welcome to watch and cheer as the participants cruise along the route. Stay tuned for more details as they become available.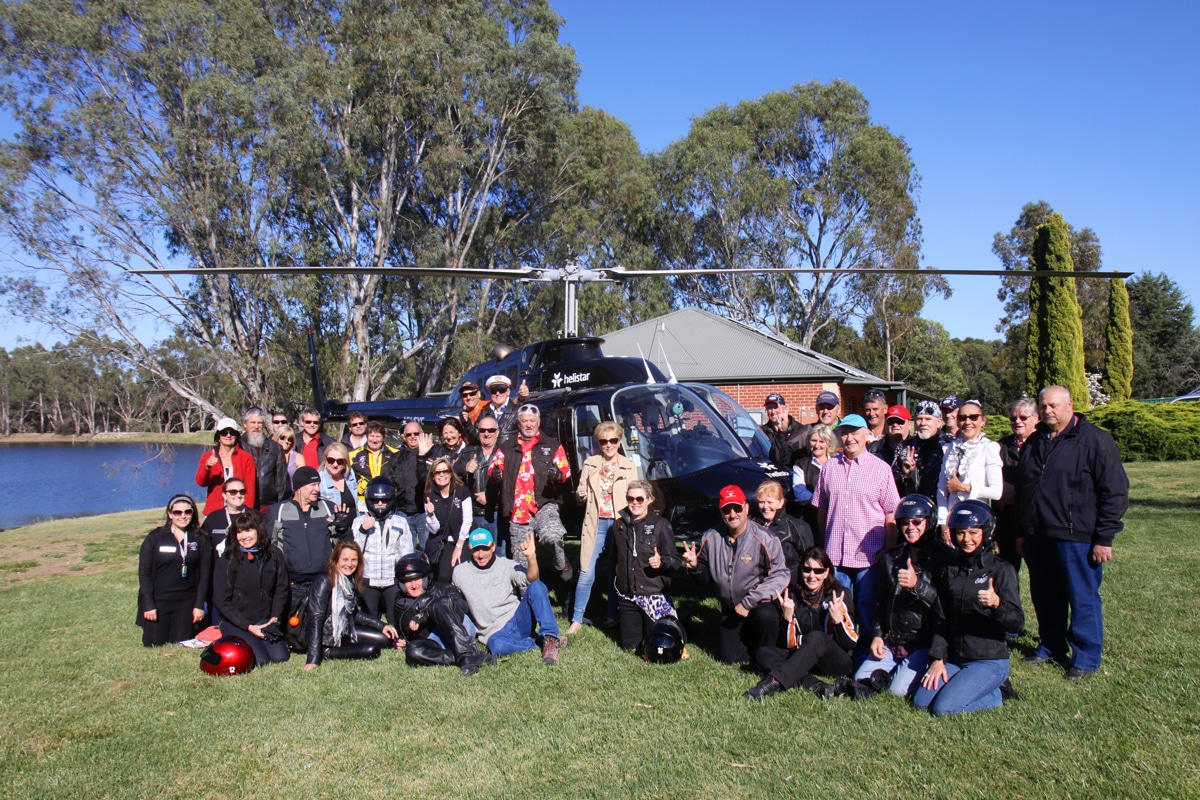 Tour Highlights
Live Entertainment.
Nightly sunset parties.
The best of SA's Gourmet Food.
Friendly people.
Helping kids in need.
New entrants welcome.

Welcome to the eleventh year of the Variety V2 Motorcycle Run!
This year the V2 will be held from Thursday 18 October to Sunday 21 October. We will travel through the Fleurieu Peninsula to Cape Jervis, catch the ferry to Kangaroo Island, spend two days and nights taking in the spectacular coastal scenery and culinary delights the island has to offer before boarding the ferry back to the mainland. Once off the ferry we will travel through the Southern Fleurieu and along the south coast to our final night stay at 'The Bend' Motorsport Park at Tailem Bend.
*Kangaroo Island has become an extremely popular tourist destination with ferry space and accommodation places in heavy demand so we need your help to secure the spaces we require by committing to joining us as soon as possible.
Register your interest for 2018 TODAY!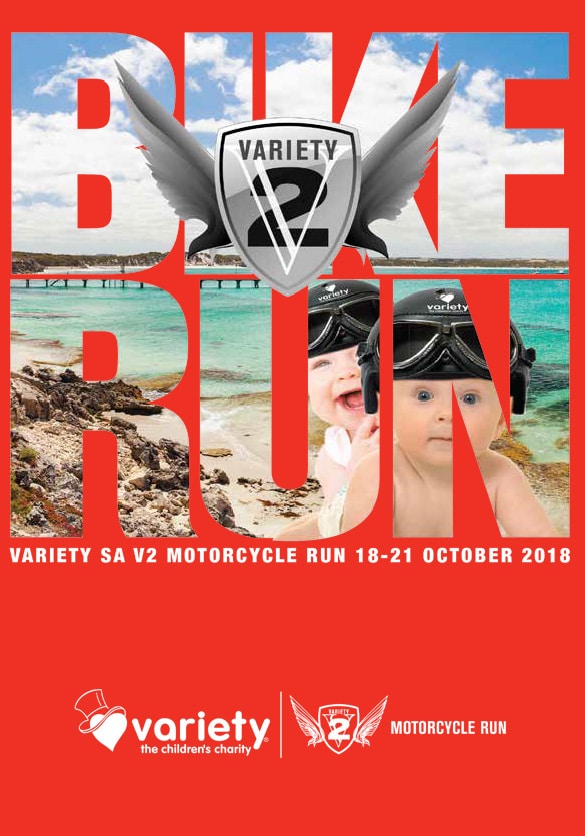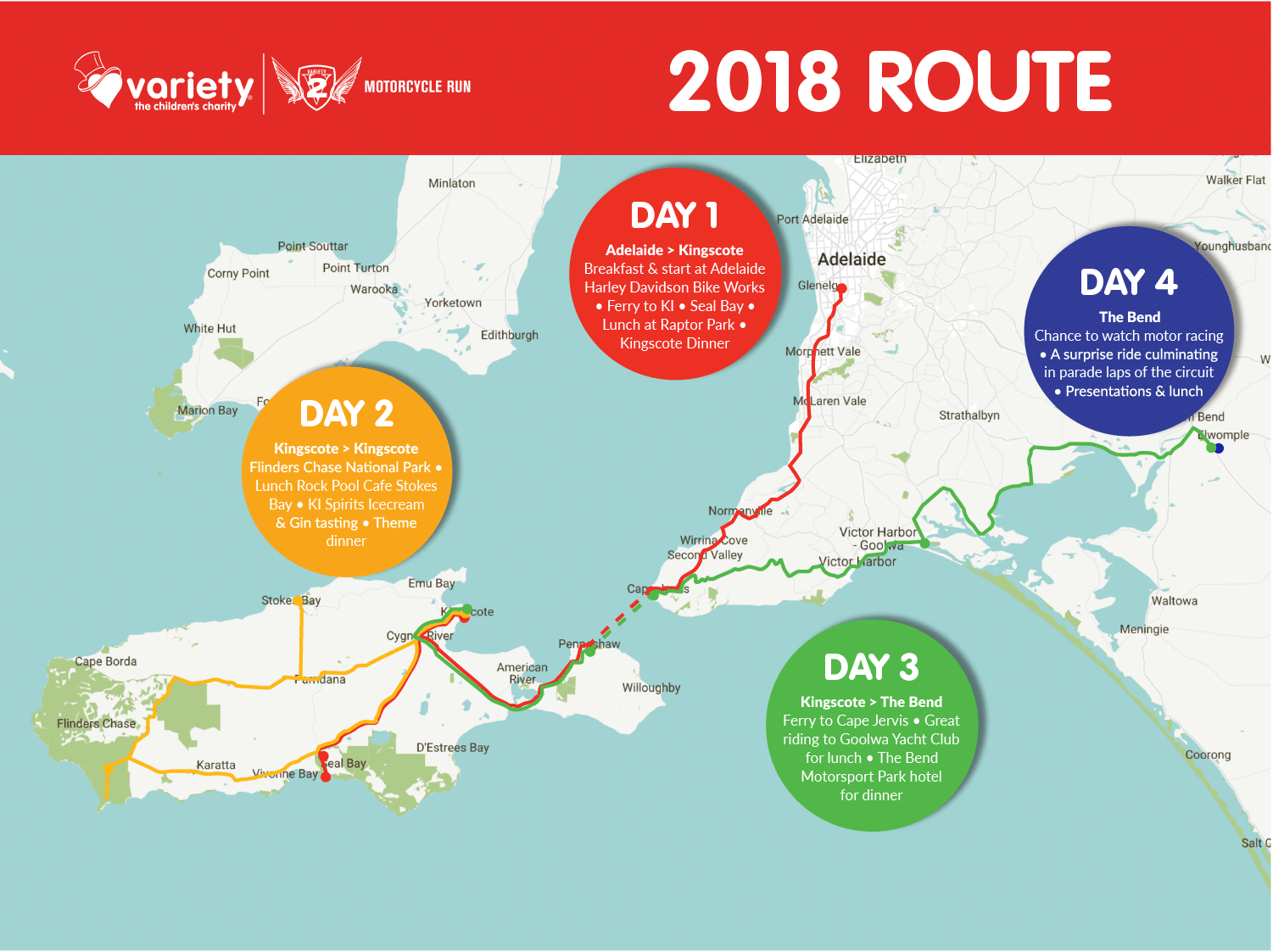 18 – 21 October 2018
We have been busy working on the route for this year's event. Here is a brief run down of what promises to be an interesting and different event.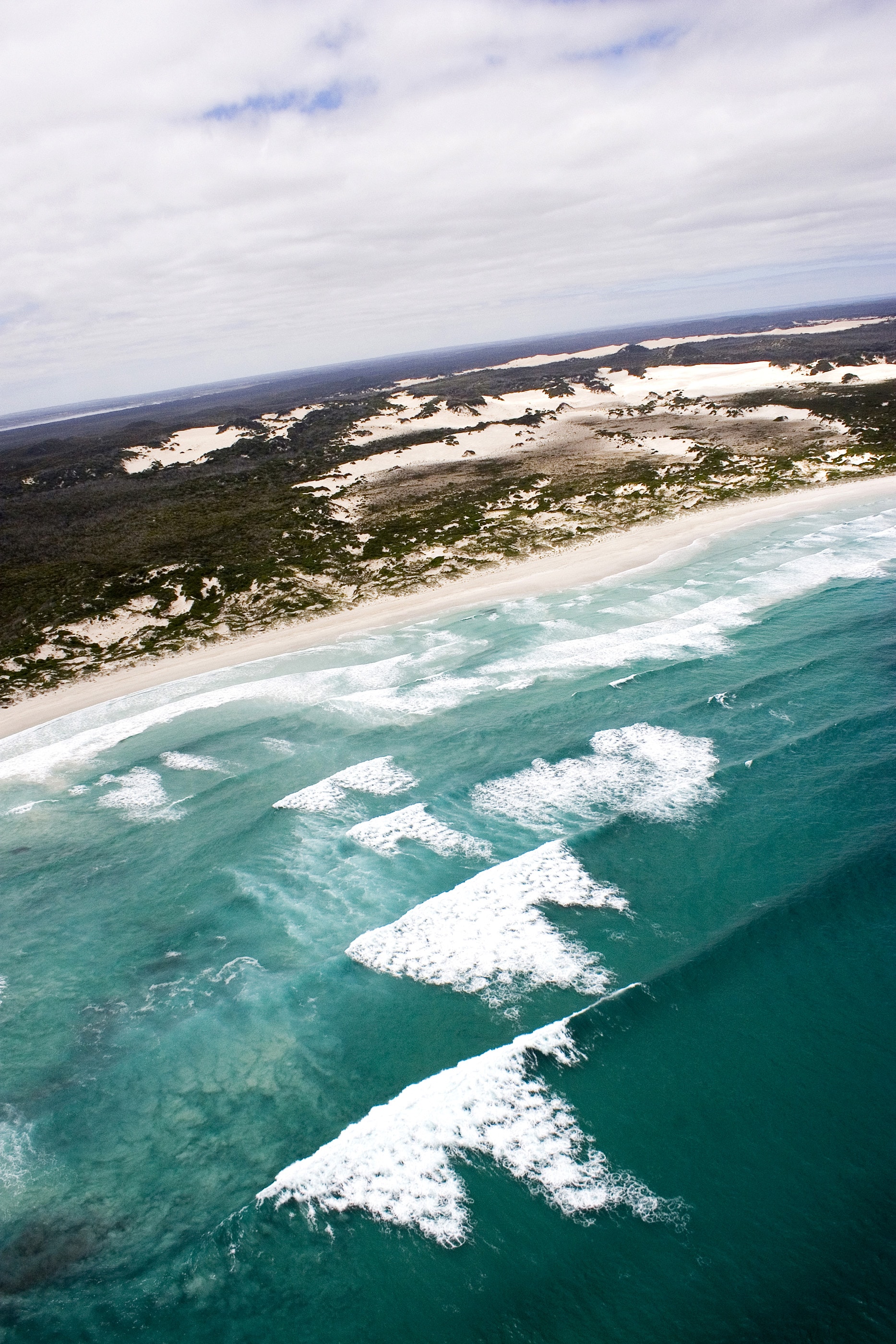 Day 1:
Breakfast/ Start Line:  Adelaide Harley Davidson Bike Works, South Road, Edwardstown.
Ferry to Kangaroo Island followed by a ride to Seal Bay, with an opportunity to view seals.
Lunch: Raptor Domain, to view "Birds of Prey" display
Night Stop: Kingscote
Day 2:
Breakfast/ Start Line:  Kingscote
Ride to Flinders Chase National Park. Visit Remarkable Rocks, Cape du Couedic Lighthouse, Admirals Arch.
Lunch: Rock Pool Cafe, Stokes Bay followed by a visit to Kangaroo Island Spirits for ice cream and gin.
Night Stop: Kingscote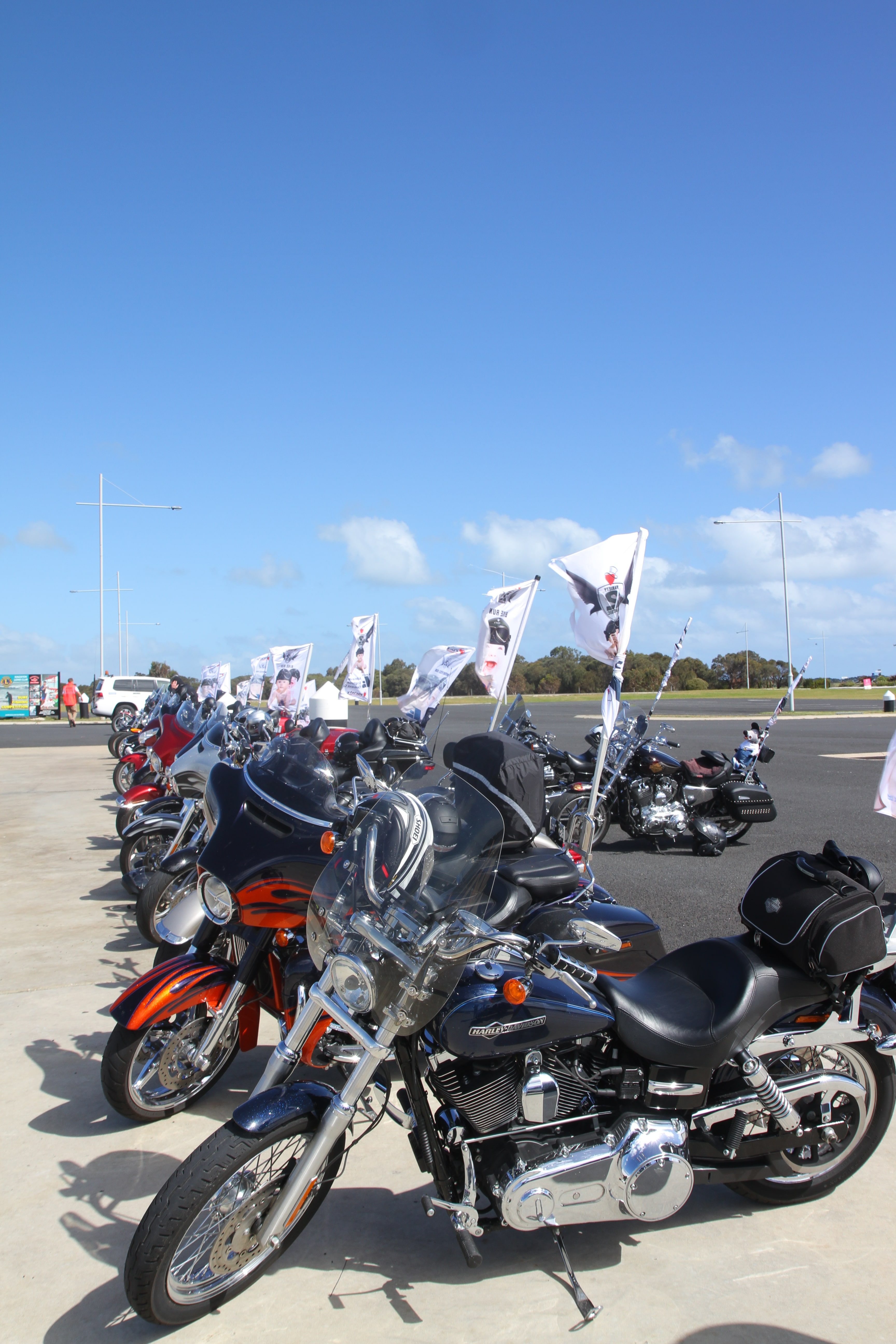 Day 3:
Breakfast/ Start Line:  Kingscote
Ferry from KI to Cape Jervis. Disembark ferry and ride across Fleurieu Peninsula to Victor Harbor and Goolwa.
Lunch: Goolwa Yacht Club
Night Stop: The Bend Motorsport Park Hotel, Tailem Bend
(You will be staying in the hotel above the main pit!!)
Day 4:
Breakfast/ Start Line:  The Bend Motorsport Park Hotel
A morning ride and then some fun activities at The Bend Motorsport Park, culminating in a couple of parade laps of the circuit during a break in the State Motor Race Championship meeting.
Lunch: TBA
V2 Motorcycle Run – Forms
See listed below the forms currently available for download relating to the V2 Motorcycle Run
V2 Motorcycle Run, (2017)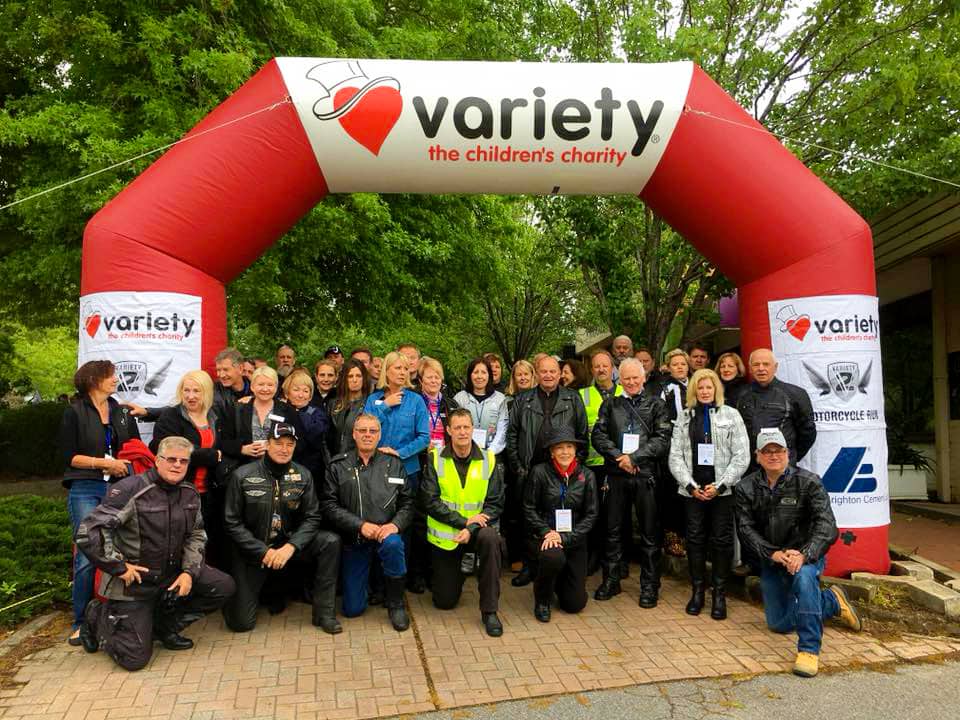 The Variety SA V2 Motorcycle Run, 2017 was a great success!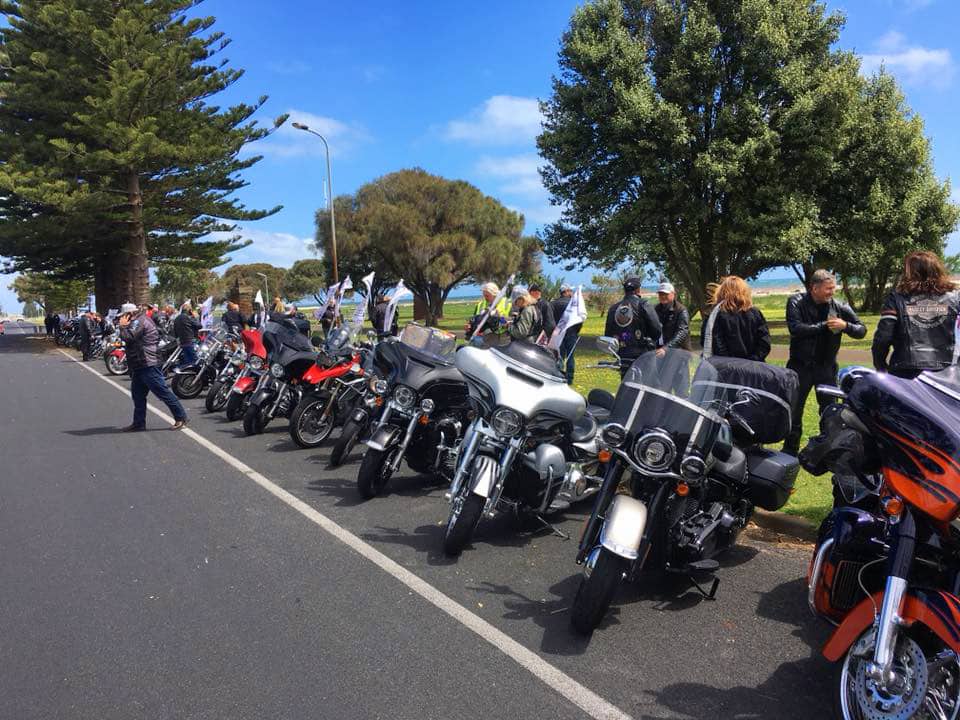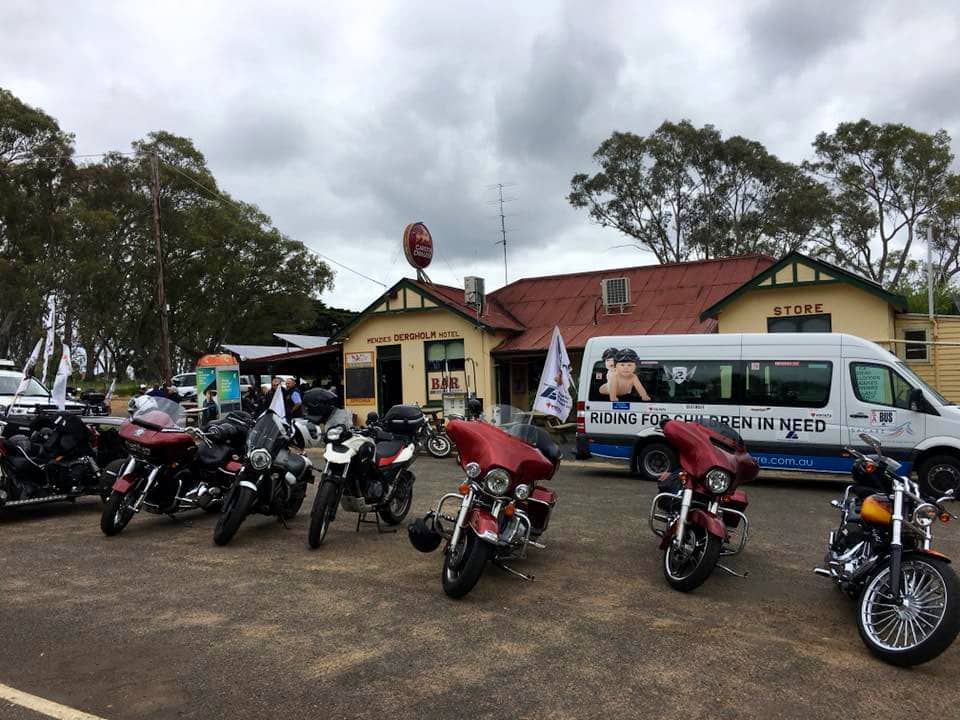 This year's Variety SA V2 Motorcycle Run started in the Adelaide Hills on 19 October and over four days riders traveled through the beautiful southeast of South Australia to mark the 10th anniversary of the event, raising an impressive $211,000 (net) for children in need!
Over the 4 days 61 entrants, 29 bikes, 6 support vehicles, a coach and a helicopter experienced the best of the south east of SA. We can't wait to hit the road again next year!
Stay tuned for more information about the event soon!
V2 Motorcycle Run, (2016)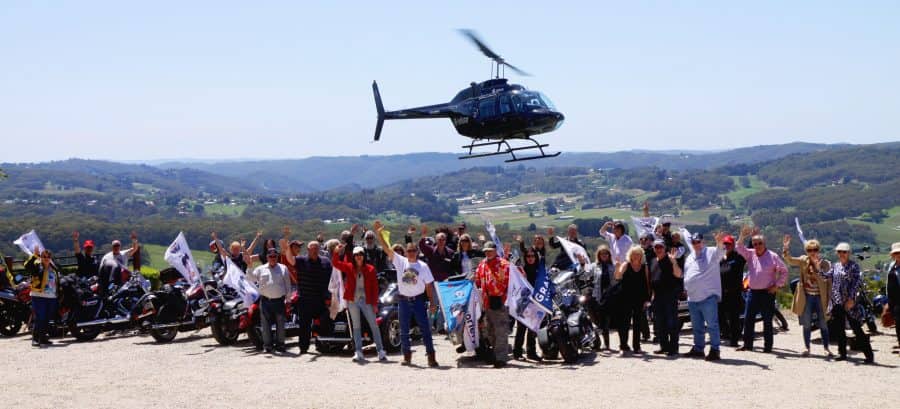 The 2016 Variety V2 Motorcycle Run was a great success consisting of: 49 Entrants, 21 Bikes, 8 Official Vehicles, 2 Classic Cars and 1 Helicopter. Most importantly thanks to the hard working fundraisers, the event raised a total of $111, 317 (net) to support South Australian kids in need!
Fourty-nine V2 entrants and officials departed Adelaide on the 2016 V2 Motorcycle Run riding 1427km over four days through Eudunda, Peterborough, Port Augusta, Mount Remarkable, Melrose, Gladstone, Clare, Balaklava and Moonta Bay.
With highlights including amazing sunset parties, quality accommodation and the great entertainment including a unique experience on one of SA's most iconic Steam trains, Pichi Richi.
Entrants were also shown first-hand how their fundraising benefits SA children and their families with Brayden Davidson, 2016 Rio Paralympian gold medalist, sharing his story. We were proud to announce that the event raised an amazing $111,318 (net) for children in need in South Australia.
Register your interest for the 2017 V2 Motorcycle Run and give yourself a full 12 months to organise fundraising. For more information or to register your interest email Alex!
A special thank you to Adelaide Brighton Cement and the rest of our amazing sponsors.The event would not happen if it weren't for your generous support.
*Photo Gallery Content will be updated shortly!
Important Diary Dates (2018)
V2 Entrant Briefing Night:
Wednesday 10 October
V2 Motorcycle Run, (2018):
Thursday 18 – Sunday 21 October

V2 Motorcycle Run Reunion:
Friday 9 November
 Upcoming V2 Day Rides:
 *TBC
Past Key Dates / Functions
V2 Reunion: Hilton Hotel
Event Enquiries
If you are interested in creating, sponsoring or hearing more about our events, get in touch, we would love to hear from you!