Variety Ball 2021: 'Variety in the Outback'
Variety's nineteenth Annual Themed Ball on Friday, 18th June was a huge success! Held at the Adelaide Convention Centre, the sold-out event celebrated the undeniable character of the bush, with nearly 2000 Ball-goers following a 'Bush Black Tie' dress code.
Guests had a cracking good time in the outback with the night including entertainment by local band The Cast, headline act Ciaran Gribbin (former lead singer of INXS) performing with Audiobox and support act The Finns Tribute Band.
Country chart-topping singer and Previous Variety Scholarship recipient, Melanie Dyer also performed on the night.
The night raised an incredible $390k for kids in need! These vital funds will go towards our grants program to fund experiences and equipment for kids who are sick, disadvantaged or have special needs in our state.
Thank you to our generous sponsors and supporters who made this night possible.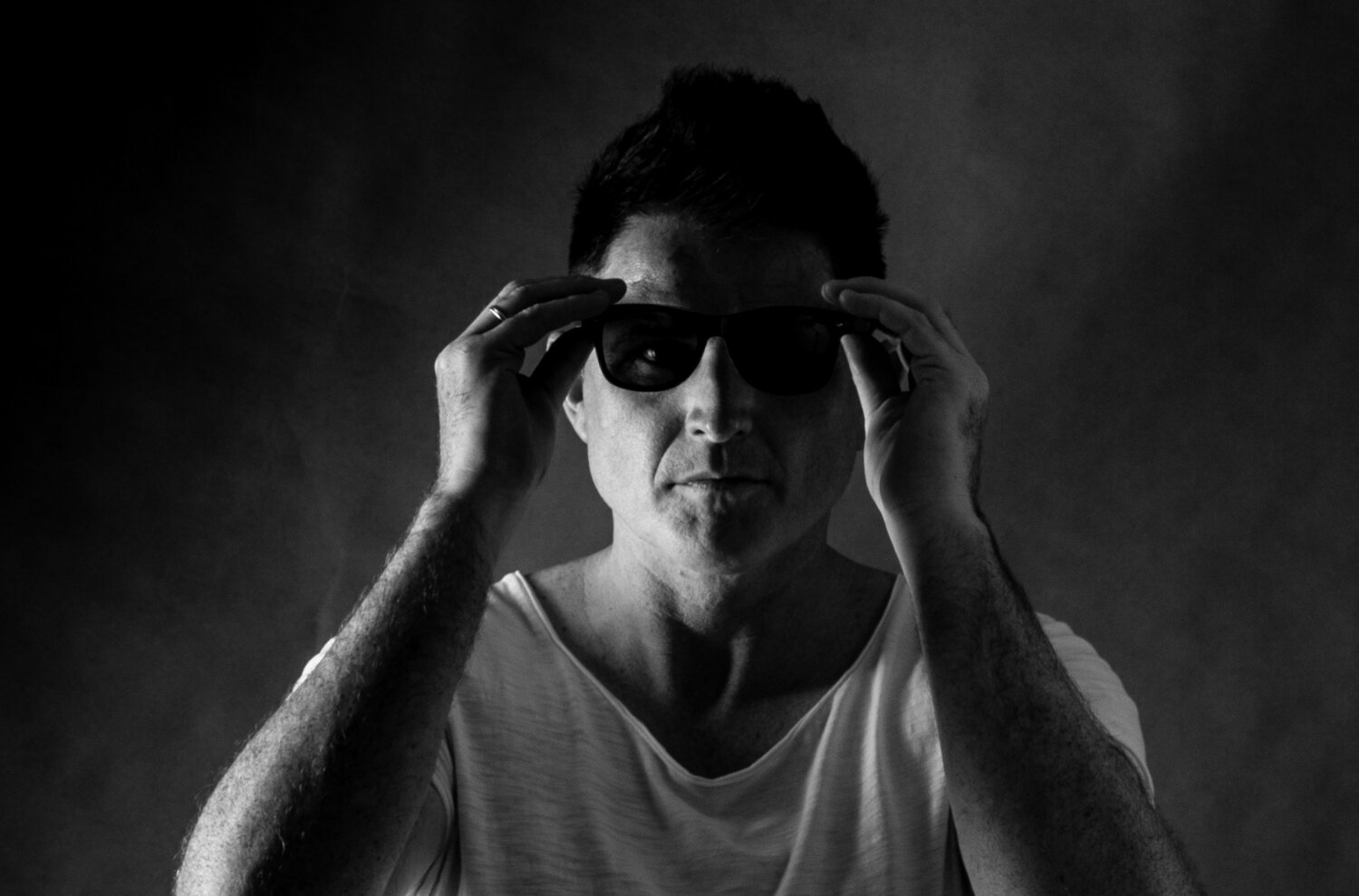 Ciaran Gribbin – (former lead singer of INXS) performing with Adelaide Party Band Audiobox
About Ciaran Gribbin: Ciaran Gribbin is a Grammy-nominated songwriter and performer who, in addition to working with world class artists such as Madonna, U2, Paul McCartney, Snow Patrol and Al Pacino, has toured the world as the singer of INXS.
Ciaran was born during the Northern Ireland conflict and grew up in The Troubles. As a young musician he cut his teeth doing gig after gig in the tough bars of Belfast and Derry. During this turbulent time, Ciaran witnessed the bombs and bullets of sectarian violence and the paramilitary attacks that enflamed a divided society.
Ciaran was a founding member of the popular Irish band 'Leya' which toured for seven years with major acts including Snow Patrol and Embrace. The band also released the critically acclaimed album 'Watch you don't take off'. The band was nominated for Best New Act at the Irish 'Metor' Music Awards.
Ciaran's first big break came in 2010 when he received a Grammy nomination for Madonna's worldwide hit single 'Celebration', which he co-wrote with the American megastar and English producer Paul Oakenfold. Ciaran soon became a regular drawcard at music festivals around the world including Brazil's Rock in Rio. He has opened concerts for acts such as Paul McCartney, Crowded House, The Script and Gotye.
Just as his reputation as a performer kept growing, his career as a gifted composer continued to flourish. He has worked on multiple movie soundtracks, including writing all the songs for the U2-supported feature film Killing Bono.
In 2011, Ciaran became the singer of the legendary Australian band INXS. He has toured extensively with INXS throughout South America, Europe and Australasia.
Ciaran's song 'Hey Baby Doll' which was sung by Al Pacino in the critically-acclaimed movie Danny Collins received an Oscar shortlist nomination.
Ciaran is the founder of Rock and Roll Team Building, a business delivering interactive music programs for corporate companies globally.
(Source) – More information – https://www.ciarangribbin.com/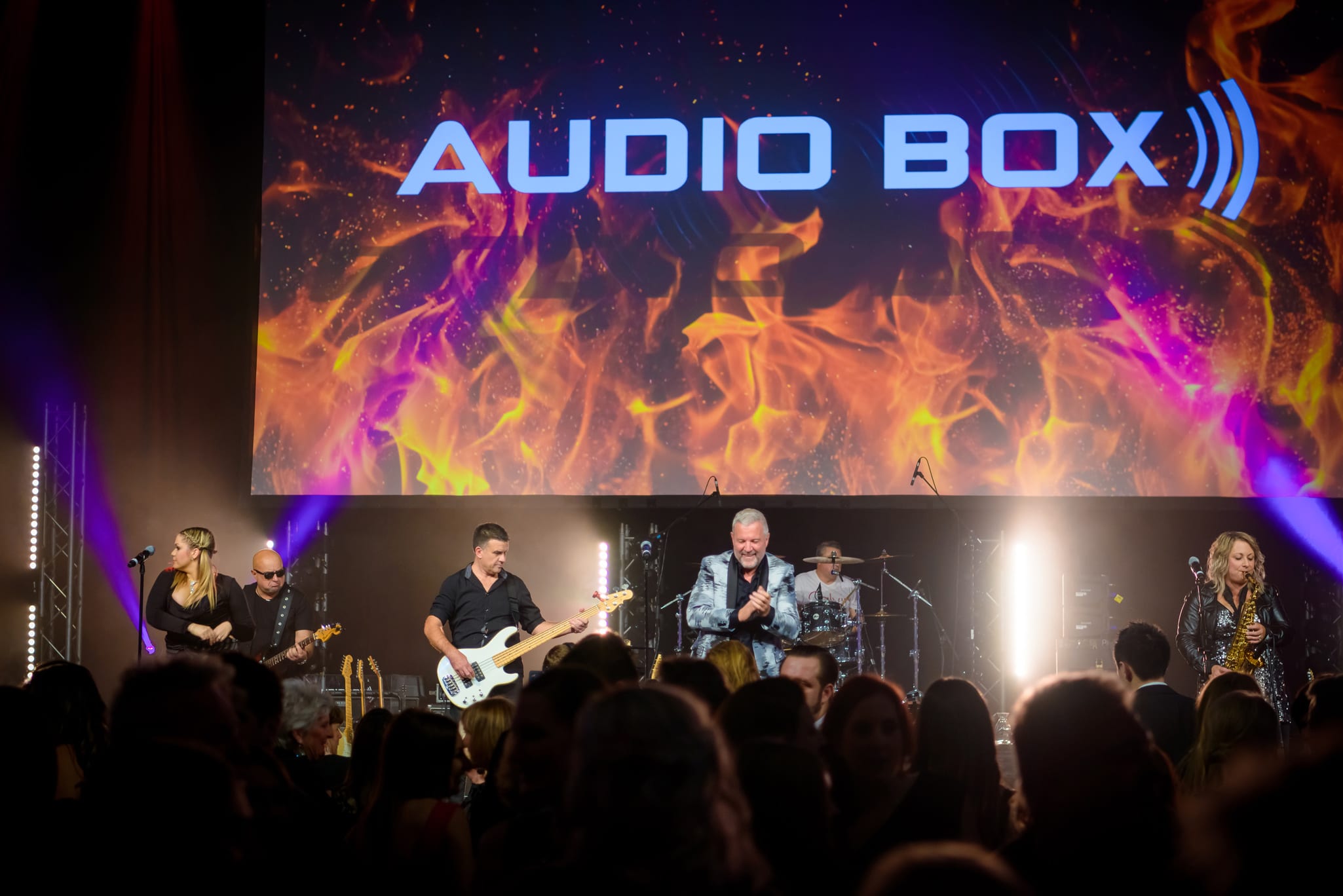 About Audio Box: Audio Box is a popular Adelaide band that is versatile in its style. With an amazing line up of vocalists and musicians, this Adelaide band has a dynamic sound that has lead them to perform at Adelaide's top venues and shows.
Our aim is to inject a vibe into your event with live music, creating an atmosphere for the crowd to enjoy and remember.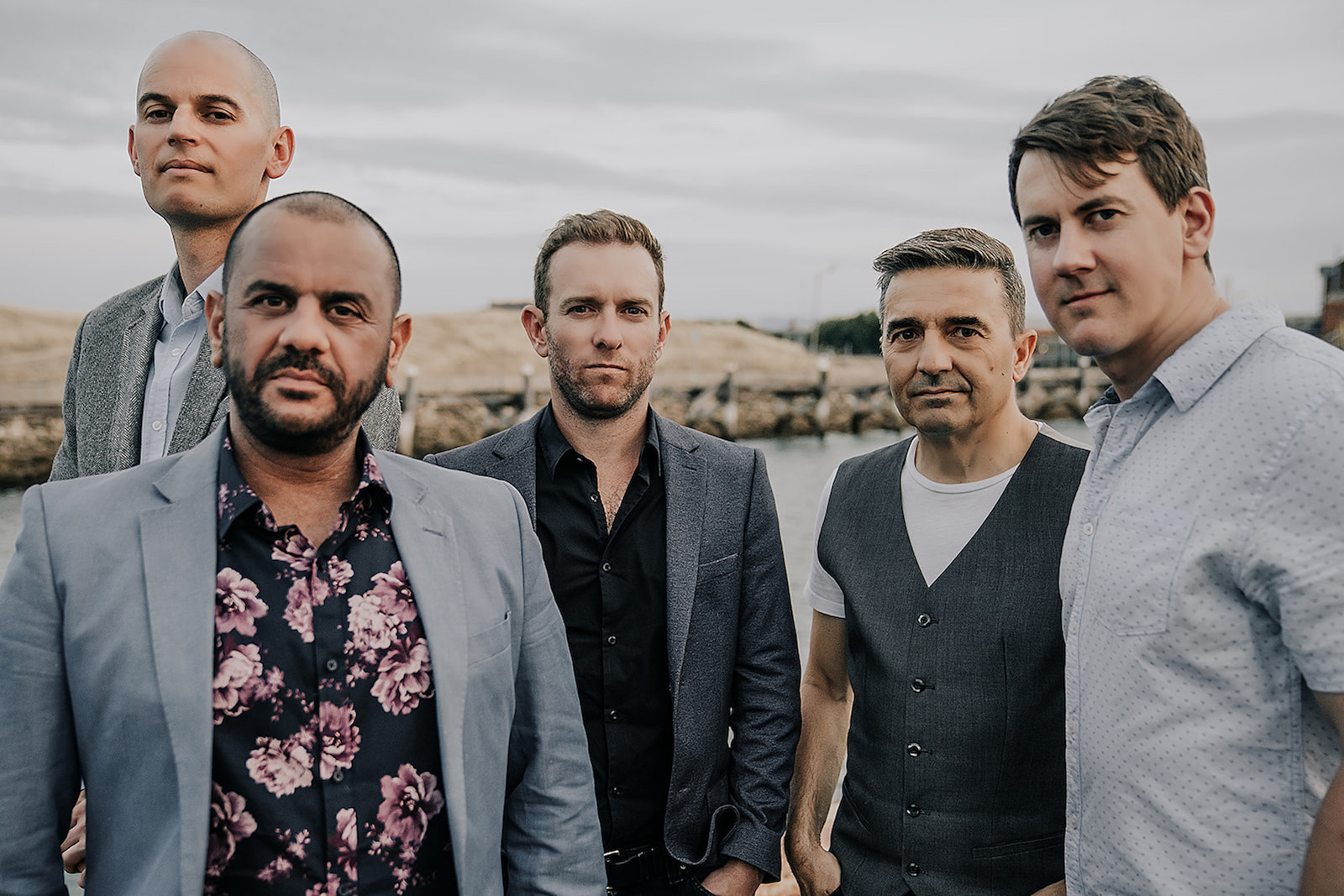 The Finns Tribute Band: Celebrating the music of Tim and Neil Finn from "Split Enz" to "Crowded House"
About The Finns Tribute Band: The Finns Tribute Band are an Australian band who perform and celebrate the songs of Tim & Neil Finn, from 'Split Enz' to 'Crowded House'.
The band pays homage to two of the World's greatest song- writers and their catalogue of timeless and universally loved songs. With a repertoire spanning three decades including 'I Got You', 'Message To My Girl', 'Don't Dream It's Over', 'Something So Strong', 'Better Be Home Soon', 'Weather With You', plus many more, The Finns Tribute Band take audiences on a feel good musical journey of the highest calibre.
No costumes, no wigs. Just five quality musicians paying their respects to two Brothers, born in New Zealand, adopted by Australia, and loved by the World.
An outstanding and unforgettable show for any corporate event.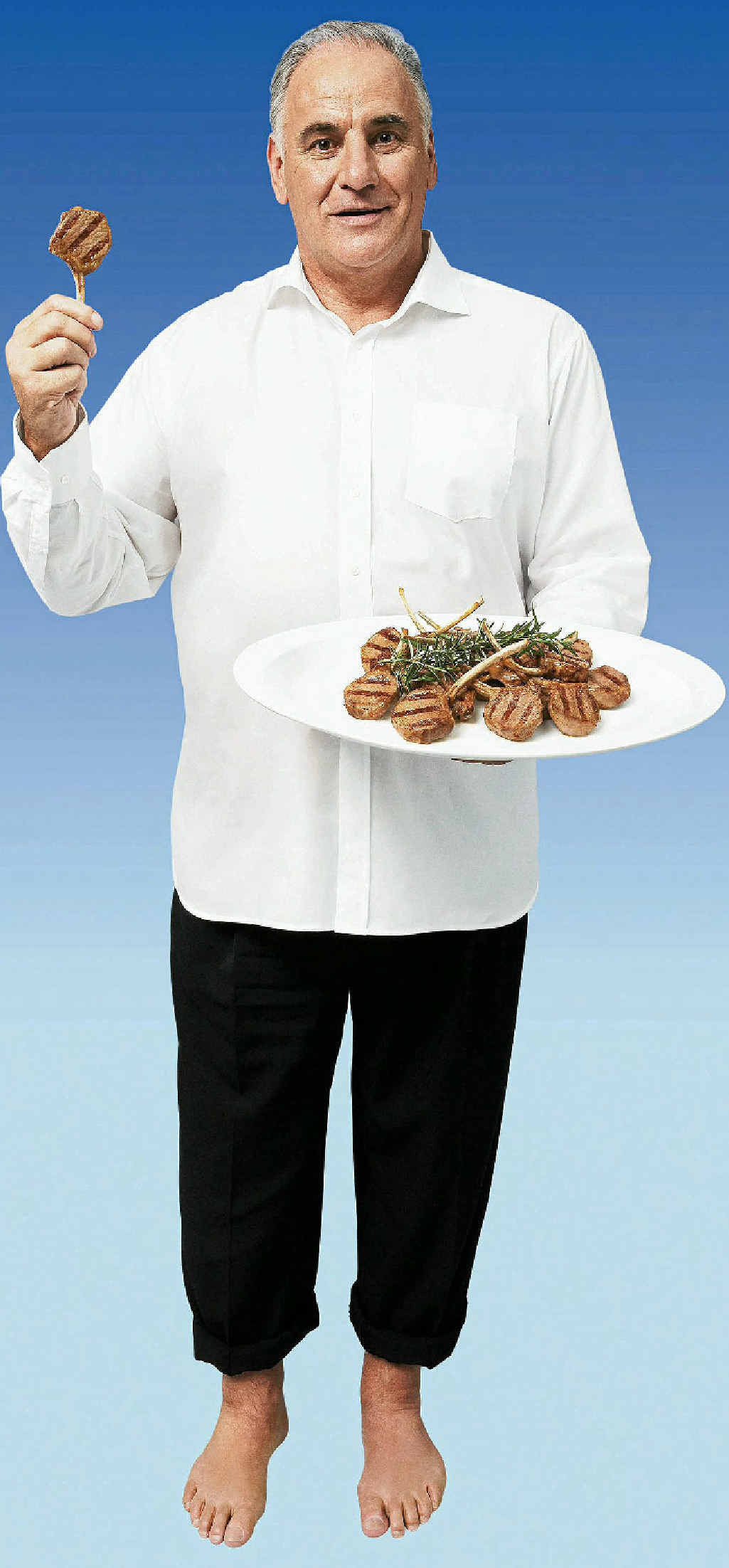 Sam Kekovich is an Australian media personality, sports commentator, Australian 'Lambassador' and former Australian Rules football player. Engaging and highly entertaining, Sam is a great speaker and Master of Ceremonies.
"Slammin'" Sam Kekovich is an Australian media personality and former Australian rules football player.
A naturally gifted entertainer, Slammin' Sam Kekovich brings a wonderfully satirical, irreverent and hard-hitting brand of humour to any occasion. His lively presentations draw on all his experiences and the characters he has encountered over the last 30 plus years of his involvement in football and life. He delivers guaranteed laughs and edge-of-your-seat stories.
All the bluff and bluster sometimes hides the fact that Sam was a damn good footballer. He started his senior career with the Kangaroos in 1968 and the following year was the top goalkicker with 56 goals and won the club's best and fairest award. Sam played a key role in the club's first premiership win in 1975 as second ruckman, contesting boundary throw-ins, in which he won most of the hit outs against Hawthorn's top player, Don Scott.
He has carried on his flamboyant style into the media sector, being most notable for his rants on the ABC show The Fat, 3AK radio breakfast show, Melbourne Sports Radio Station SEN 1116, Triple M's pre-match AFL coverage, pti (pardon the interuption) Australia on ESPN, The Footy Shows and Warnie's Show!
Kekovich's direct-to-camera TV monologues are done deadpan and use wide-ranging cultural references. They normally place in contrast many disparate or incongruous verbal images and ideas, ending with him saying his trademark, "You know it makes sense. I'm Sam Kekovich." He has performed these 'rants' on commercials most famously, encouraging people to act less 'unAustralian' on Australia Day by eating lamb.
But where Sam has really excelled the past 20 years is with his onstage performances as either a keynote entertainer or event MC. Sam is in very high demand and is asked to come back year after year by the same clients keen to get their 'fix' of Sam Kekovich. You Know that makes Sense!
Check out our other Events