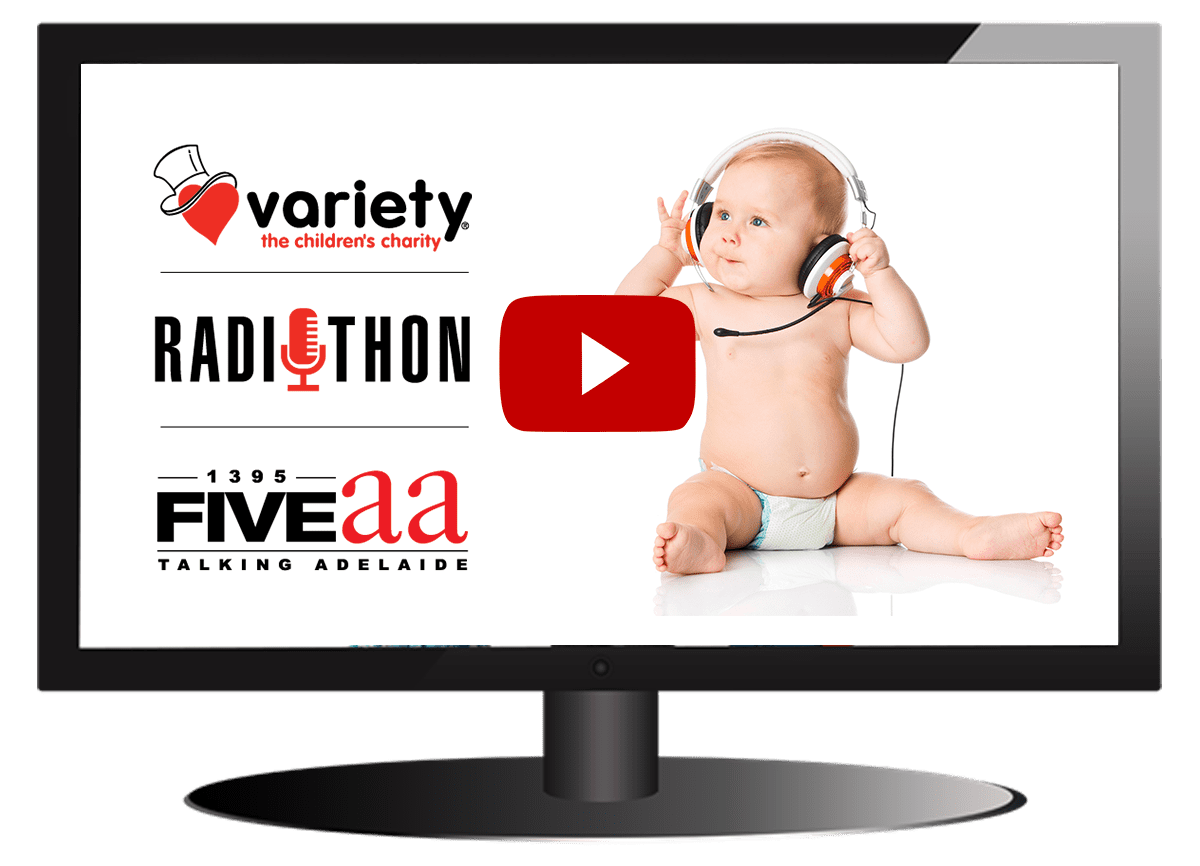 Radiothon 2018
The Variety SA Radiothon was held on Friday 25 May, 2018. In a collaboration between FIVEaa and Variety SA, we hosted a live Radiothon and online auction with a pool package, thanks to Australian Outdoor Living and outdoor kitchen from Adelaide Outdoor Kitchens up for grabs and to raise more than $111,000 for South Australian kids in need.
These fantastic auction items were up for grabs:
    
Thanks also to our advertising supporters…
Radiothon to support kids like Abby
Click here to donate to help kids like Abby

Your tax deductible donation can help a child just like Abby.
Meet three-year-old Abby.  A cheeky and fun loving little girl, she was born with cerebral palsy spastic diplegia with dysphasia, which affects her balance, strength and stamina.
As a result of her condition, she suffers frequent falls, reduced mobility and fatigue and relies on callipers to walk.
Little sister to Eli, seven years, born with a heart condition and Leo, four years who has autism, Abby and her brothers rely on their mum to care for them.
Life changing Selective Dorsal Rhizotomy Surgery (SDR) will permanently remove her spasticity, improve her mobility, enable her to walk independently, and prevent future deterioration, resulting in a brighter future for Abby by allowing her to run and play just like other kids can.
Unfortunately, the cost of this surgery is more than $60,000 and Abby is not alone, there are many more families in South Australia on the waiting list for this surgery – families that need your help.
As much or as little as you can donate to Variety will go towards ensuring these families get the help they need to improve the lives of their children.
Please make a tax deductible donation today and help a child just like Abby.
Radiothon Children Stories
Extra information about auction items

Swimming Pool Package
Pool package terms and conditions
Outdoor Kitchen terms and conditions
Hear from last year's Swimming Pool Auction Winners