You are invited to join PAFC and AFC Coaches: Ken Hinkley & Matthew Nicks, along with their Captains: Tom Jonas & Rory Sloane, and past club champions: Domenic Cassisi & Mark Ricciuto at the official Variety Showdown Shield Luncheon, proudly presented by Jarvis Toyota.
Hosted by Mark Soderstrom with special guest comedian, Lawrence Mooney.
When: Friday 13 March, 2020
Time: 12:00pm – 3:30pm
Where: Adelaide Oval – William Magarey Room
Tickets: $150 (Per person)
This function is endorsed by both clubs.

All proceeds supporting SA kids in need
See past functions
Entertainment / Guest Lineup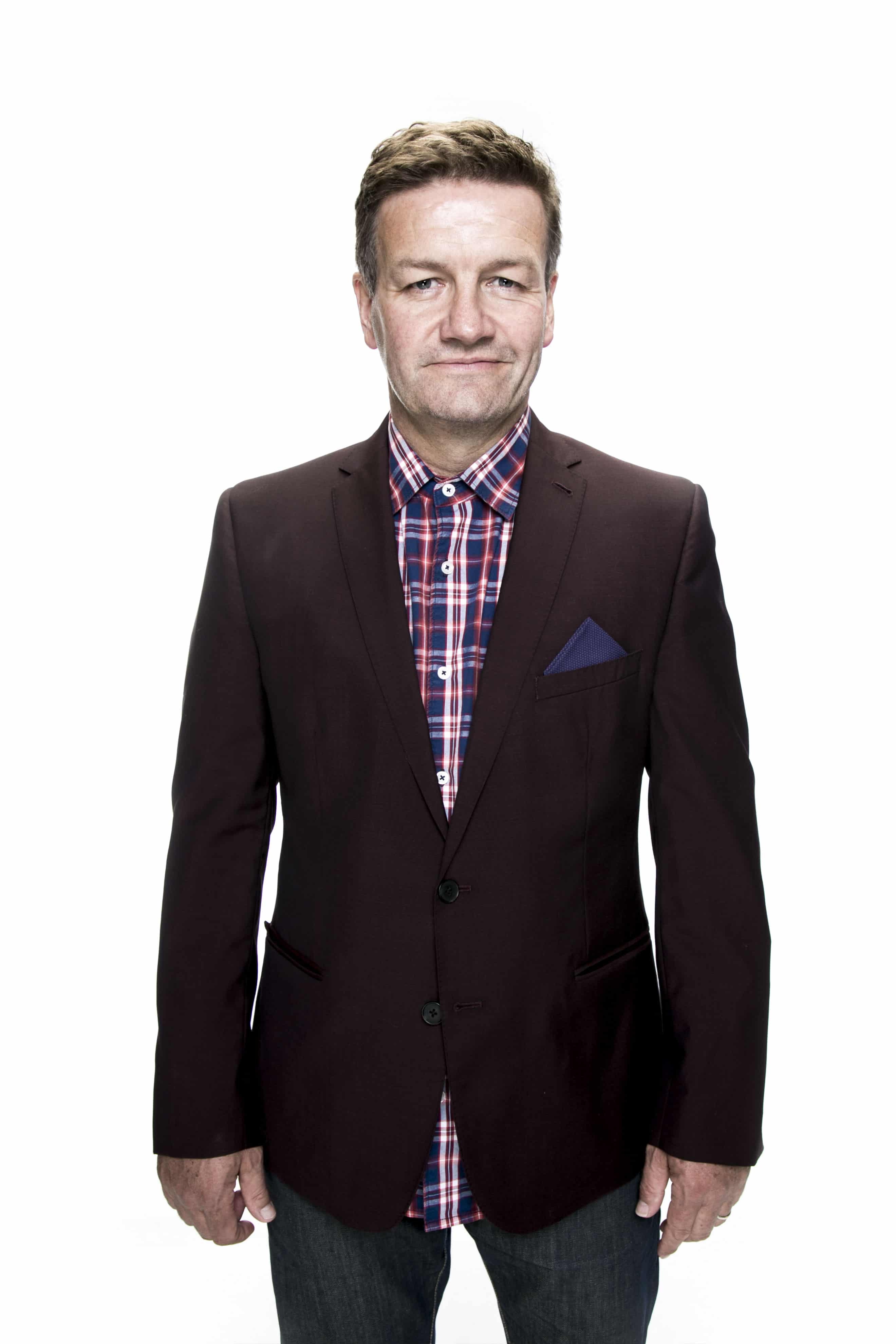 LAWRENCE MOONEY IS A STAND-UP COMEDIAN, RADIO BROADCASTER & TELEVISION HOST, WIDELY REGARDED BY FANS AND PEERS AS ONE OF AUSTRALIA'S FUNNIEST.
In 2018, Lawrence took Triple M Brisbane's breakie radio show to number#1 in the market. Lawrence can now be heard every weekday on Triple M Sydney Breakfast, hosting a brand-new comedy breakfast show – Moonman in the Morning. Coinciding with the launch of his new Sydney breakie show, Lawrence had a sell-out season at the Sydney Opera House performing his unique and popular show An Evening with Malcolm Turnbull.
No stranger to television, Lawrence is well known as the host of Dirty Laundry Live that ran for 3 seasons on ABC, as well as his work on Agony Uncles, Agony of Life and Modern Manners. In 2019, Lawrence was hand-picked to host a new comedy-driven footy show, Up The Guts, on Fox Sports following on from Friday Night Footy.
Link to FULL BIO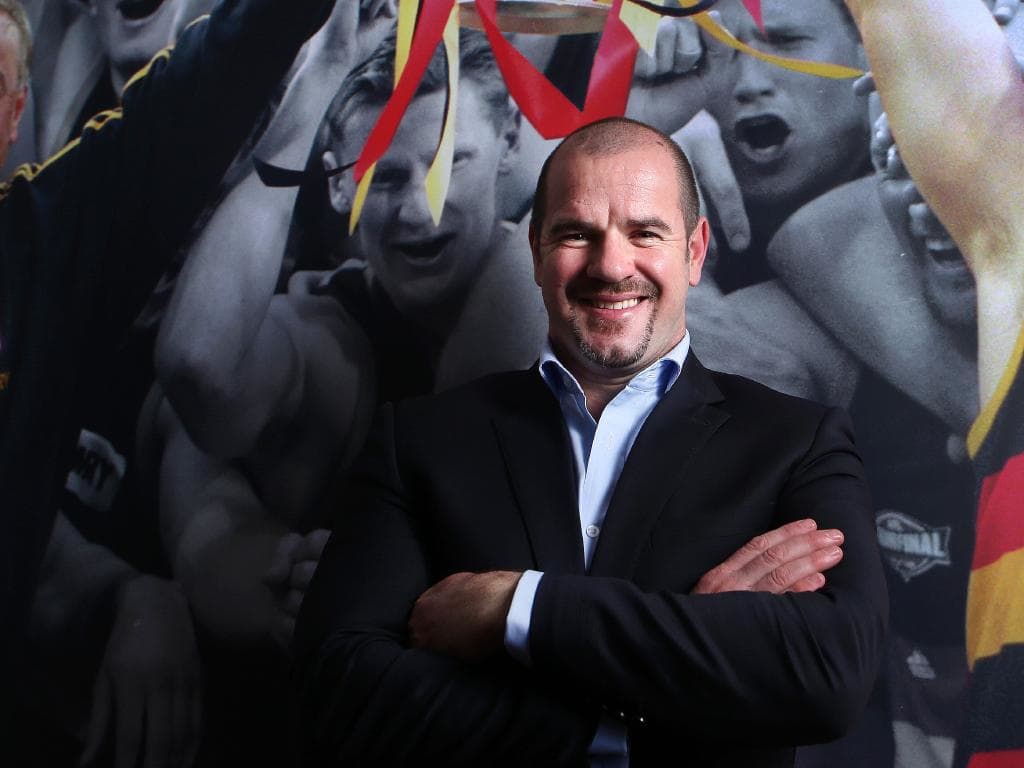 Mark Ricciuto – Australian Rules football legend, entrepreneur and family man – was born in 1975 in Waikerie, South Australia. A rural town, with a population of approximately 5000, Waikerie is where Mark received his all-important football beginnings and his passion for the sport was ignited.
Starting as a junior with the local Waikerie Magpies Football Club, it was here where those natural skills, hunger for the game, and instilled work ethic – which ultimately took him all the way to the top – first came to light.
With proud Italian heritage, With proud Italian heritage, Mark Ricciuto was raised alongside five sisters on his family's vineyard in the agriculturally-significant Riverland district of South Australia. To this day, the orchard remains in the family, maintaining his deep fondness and connection with the area. Located by the banks of the mighty Murray River, Mark stills considers this region to be very much his home.
Married in 2008 to Sarah, the couple have six extremely energetic children – Sophie, Rosie, Nick, Joe, Rocco and Tom. Who knows, perhaps a future Adelaide Crow in the midst?
Following his AFL career, Mark Ricciuto now wears many hats, continuing his deep association and passion for the sport of Aussie Rules. Media commentator for Triple M and FOX FOOTY; successful businessman and entrepreneur; and, co-author of his book – Roo: The Mark Ricciuto Story, Mark Ricciuto continues to promote Australian football, while successfully applying those awesome skills he showed on the football field to the world of business.
FOOTBALL ACHIEVEMENTS
Position: Midfield, utility
Debut: 1993
Games: 312
Goals: 292
HONOURS:
Australian Football League Hall of Fame Inductee 2011
South Australian National Football League Hall of Fame Inductee 2012
Australian Football League Life Member
South Australian National Football League Life Member
Adelaide Football Club Life Member
Member of Adelaide Football Club Team of the Decade 1991 – 2001
Adelaide Football Club Player of the Decade 1991 – 2001
AFL Premiership Side 1998
Wizard Home Loans Cup Premiership Side 2003
Adelaide Football Club Captain 2001 – 2007
Adelaide Football Club Vice-Captain 1997 – 2000
AFLPA Best Captain 2005, 2006
Adelaide Football Club Best and Fairest 1998,2003, 2004
3rd Best & Fairest 1994, 1997, 2000
Best Team Man 1994, 2003
All-Australian 1994,1997, 1998, 2000, 2002, 2003, 2004, 2005
All-Australian Captain 2004, 2005
International Series 1998, 2000
Brownlow Medal Winner 2003
Brownlow Medal 2nd 2004
Brownlow Medal equal 4th 1997
Brownlow Medal 5th 1998
2nd Youngest Player to reach 300 Games – 31 years & 43 days old, R16, 2006
AFL Rising Star Nominee 1993
AFC Leading Goal Kicker 2006 (44 goals)
VFL/AFL Italian Team Of The Century – Captain 2007
Source: Mark Ricciuto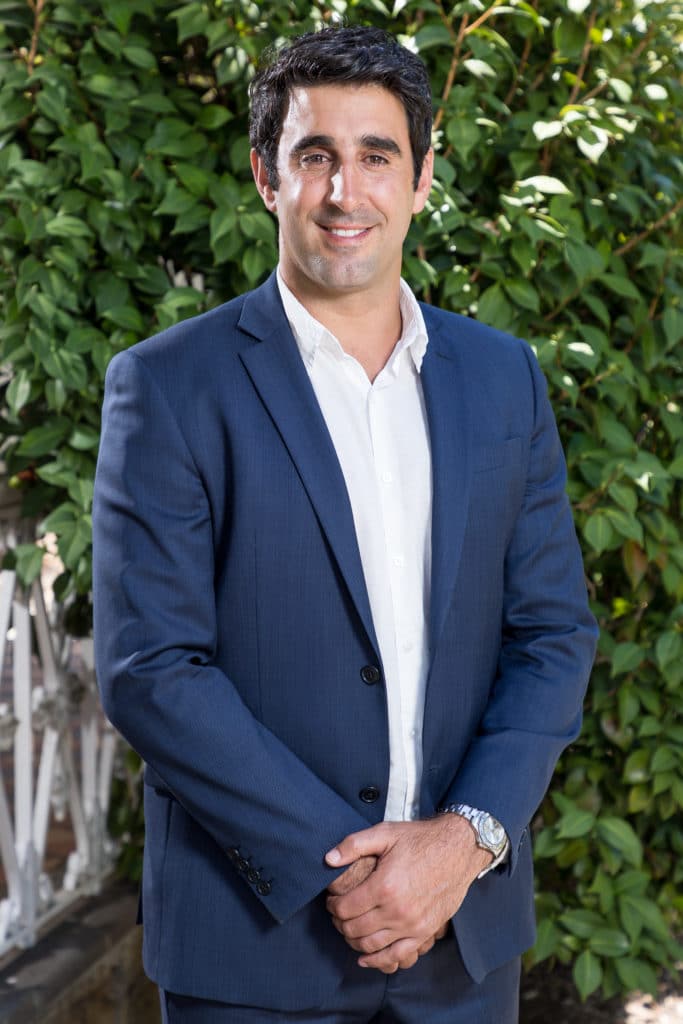 For as long as he can remember, Funding Options managing director Dom Cassisi has been motivated by the pursuit of success. As an AFL footballer with Port Adelaide, it led to an AFL premiership in 2004 and the honour of captaining his club.
Now Dom defines success as getting the best deals for his clients and helping them achieve their dreams. This was recognised in 2015, when Dom was awarded the Australian Finance Group Young Broker of the Year.
Highly regarded as an AFL captain for his honesty, professionalism and communication, Dom has brought these attributes to his lending practice where his clients are guided through every step of the loan process. He goes even further, with post settlement care and annual reviews included as part of his service.
Outside of managing his fast growing business, Dom enjoys time at the beach with his wife and three children, and keeps a close eye on the footy as both a fan and presenter on Triple M's "Dead Set Legends" radio show.
Source: Funding Options