**We sadly advise that due to the current COVID landscape, we are unable to deliver the Variety Showdown Shield Luncheon planned for Friday 6 August, in a format that would both meet our standards and also deliver value to you.
Therefore, we have made the regrettable decision to cancel this event.**
For more information, please contact the Variety SA office on (08) 8293 8744
See past functions
Entertainment / Guest Lineup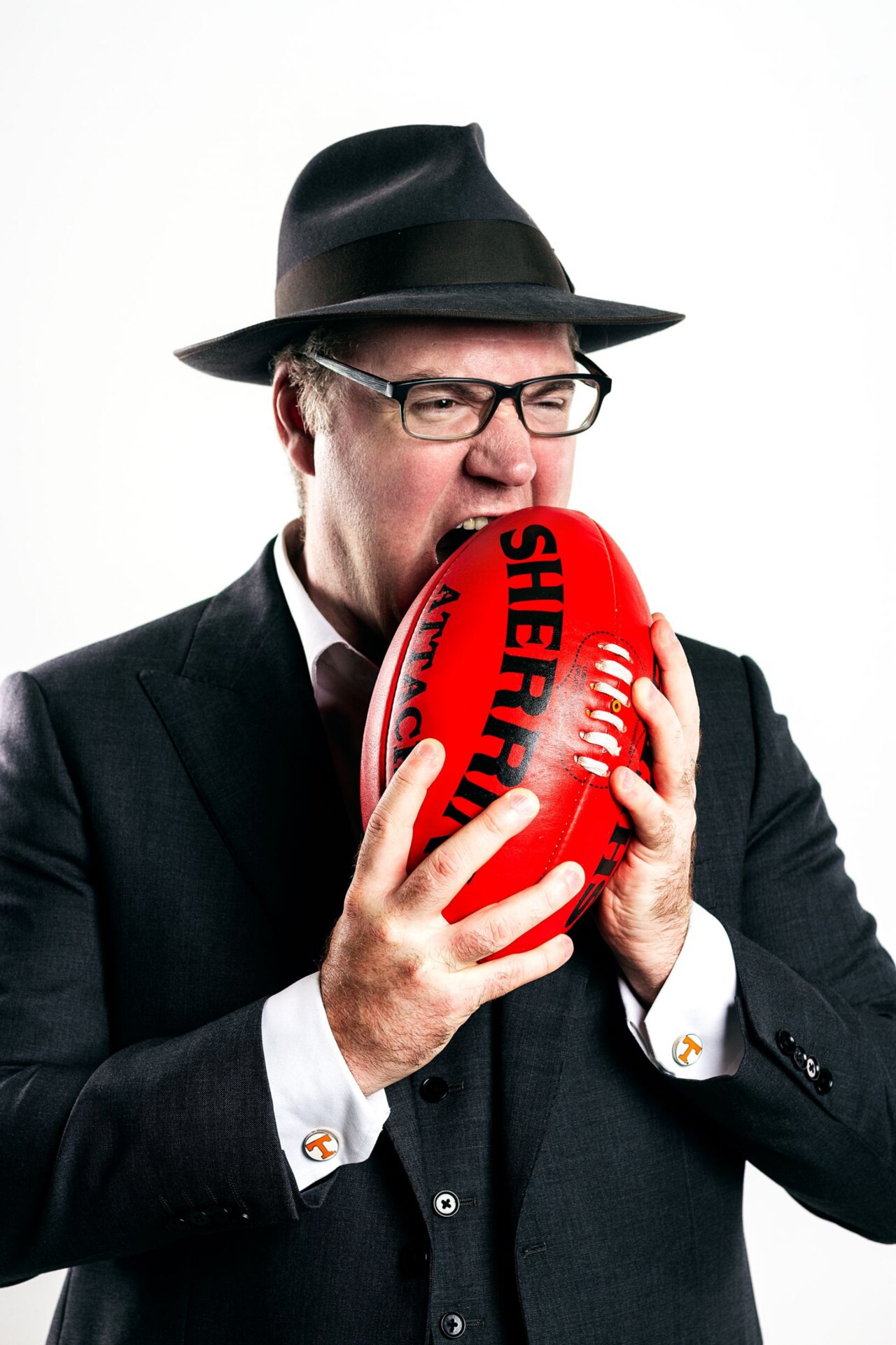 Titus O'Reily is a writer, presenter, performer and broadcaster known for capturing the trials and tribulations of being an obsessive sports fan. His commentary and sporting round-ups have attracted over 300k followers on social media.
As well as his own national comedy tours, O'Reily appears on The Front Bar, The Project and is a regular on ABC Radio and NOVA FM. He is in demand as a guest speaker at high-profile events like the AFL Grand Final.
Titus has written four books: A Thoroughly Unhelpful History of Australian Sport (2017), A Sporting Chance (2018), Please Gamble Irresponsibly (2019) and Cheat: The Not-So-subtle Art of Conning Your Way to Sporting Glory (2020).
His unique take on sport has been hailed by some of the most respected figures in sport as 'awful', 'childish' and 'barely comprehensible'. Others say 'hilarious'.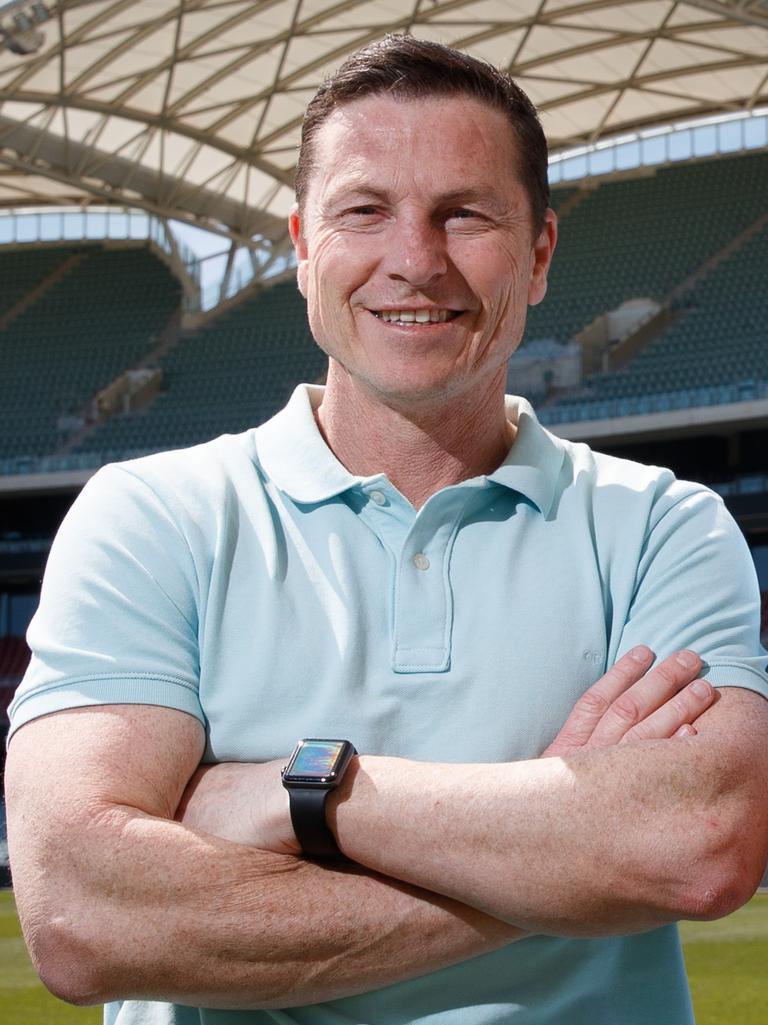 Mark Bickley is the former senior assistant coach for Adelaide Football Club, The Crows, having been involved with the club for most of his adult life. A dual AFL premiership captain of the Adelaide Crows he took over as interim coach of the Crows in late 2011. In 2014 Mark Bickley joined the 5AA talk radio station as a co-host of the top rating weeknight sports show.
An inspiring and articulate speaker and MC, Mark Bickley's stories of his experiences as a player, captain and coach are highly entertaining and filled with valuable messages about goal setting, teamwork and leadership.
About Mick Bickley:
Mark Bickley began his football life with Port Pirie club Solomontown before progressing to the South Australian National Football League club South Adelaide.
He was later recruited and made his AFL debut in 1991 as an inaugural member of the Adelaide Crows squad. Mark impressed many observers with his courage, strong tackling and excellent team sense. He was a mainstay in Adelaide's line-up from the club's inception in 1991 to 2003, racking up 272 games and captaining the team to both the 1997 and 1998 AFL premierships.
Following retirement from the game in 2003, he kicked off a career in broadcasting as a presenter with Nine News Adelaide and on nationally broadcast programs, The Footy Show and The Fox Footy Channel. Mark was a regular presenter on National Nine News and Postcards and gained extensive radio exposure on 5AA, SEN and the Breakfast Show on SAFM.
In 2009 he left broadcasting to return to football, this time as assistant coach of The Crows. In the same year he was inducted into the Australian Football Hall of Fame. During his playing career he was awarded Crows Team of the Decade for the first 10 years and Best Team Man of the Decade for the first 10 years. Mark was made a life member of the Crows in 1999.
Mark has been Chairman of SA Great, an All Australian selector for the AFL and is a first-rate motivational speaker.
CAREER HIGHLIGHTS
Premiership Captain 1997, 1998.
AFL Hall of Fame
AFL Life Member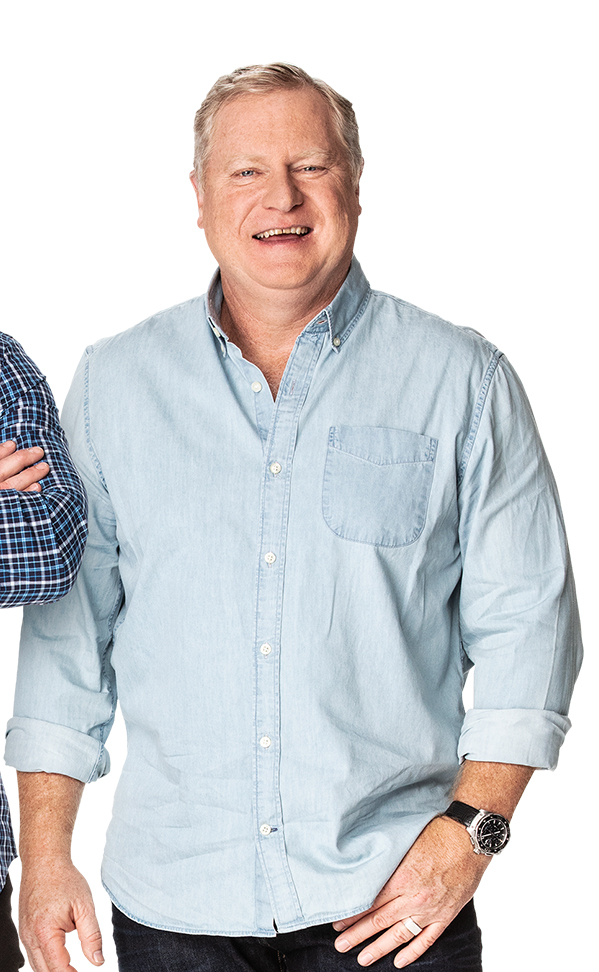 Ditts, is a respected Australian sports commentator and a former world #1 ranked men's squash player, a true home-grown legend born in South Australia who took on the world and won! Despite having travelled all around the globe, his heart remains in Adelaide where he's passionate about tackling the issues that matter to his city. A boy from the Port, Ditts isn't afraid to have his say or give his radio guests (or co-host Roo) a bit of a serve if he believes he is right. A ruthless athlete of his time, Ditts now loves to enjoy a quiet Sav Blanc up in the Adelaide Hills and the odd game of golf.