Variety SA V2 Motorcycle Run 2016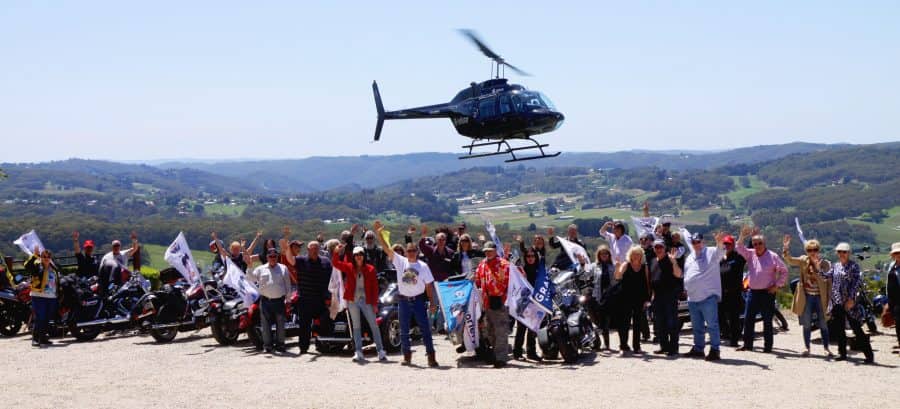 The 2016 Variety V2 Motorcycle Run was a great success consisting of: 49 Entrants, 21 Bikes, 8 Official Vehicles, 2 Classic Cars and 1 Helicopter. Most importantly thanks to the hard working fundraisers, the event raised a total of $111, 317 (net) to support South Australian kids in need!
Fourty-nine V2 entrants and officials departed Adelaide on the 2016 V2 Motorcycle Run riding 1427km over four days through Eudunda, Peterborough, Port Augusta, Mount Remarkable, Melrose, Gladstone, Clare, Balaklava and Moonta Bay.
With highlights including amazing sunset parties, quality accommodation and the great entertainment including a unique experience on one of SA's most iconic Steam trains, Pichi Richi.
Entrants were also shown first-hand how their fundraising benefits SA children and their families with Brayden Davidson, 2016 Rio Paralympian gold medalist, sharing his story. We were proud to announce that the event raised an amazing $111,318 (net) for children in need in South Australia.
Register your interest for the 2017 V2 Motorcycle Run and give yourself a full 12 months to organise fundraising. For more information or to register your interest email Alex!
A special thank you to Adelaide Brighton Cement and the rest of our amazing sponsors.The event would not happen if it weren't for your generous support.