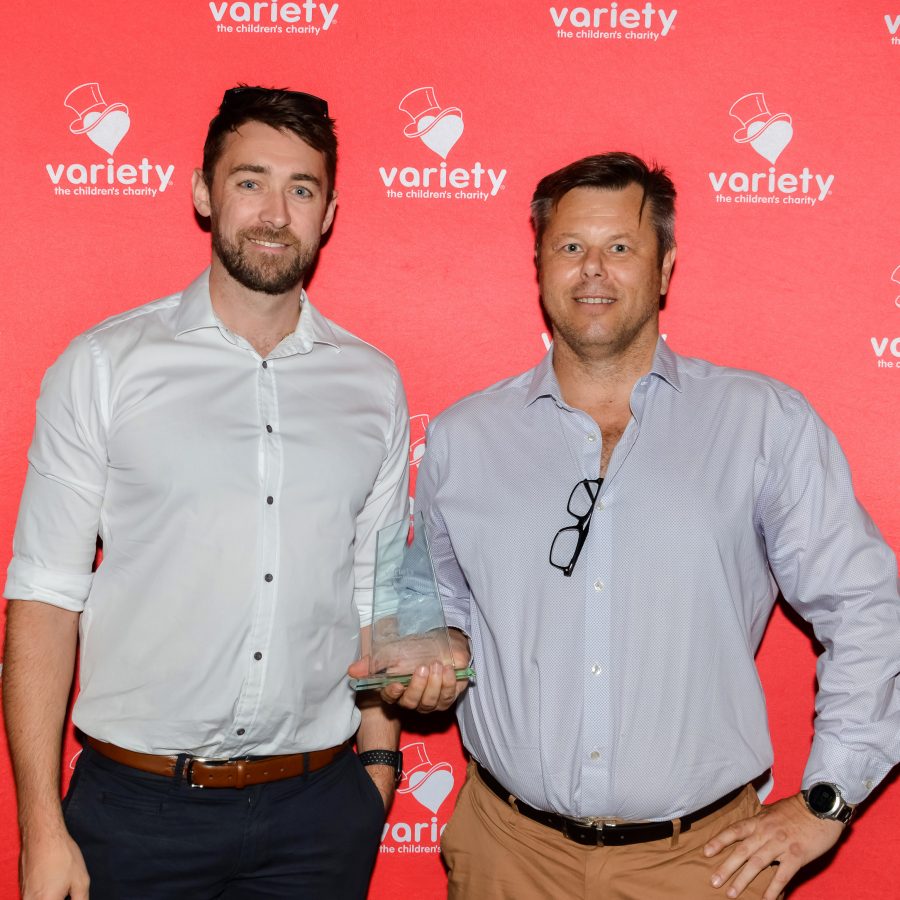 Australian Outdoor Living have been a generous supporter of Variety for the past 7 years (since 2014).
Many of you will already know Colin Kuchel, Managing Director of AOL, who unfortunately couldn't be with us on the presentation night, however Colin's introduction to Variety began in 2015 when he was invited to join Mark McGill on the Bash as a guest in our VIP car. And Mark must have showed him a pretty good time as he returned the following year with a Bash car of his own –an old hearse which he converted into a Bash-worthy vehicle, including transforming the coffin into a very large esky, and has since done 3 more Bashes.
From here grew a corporate partnership with Australian Outdoor Living generously donating to our annual Radiothon for the past 7 years. In this time, they have donated seven Swimming pools, valued at more than two hundred & fifty thousand dollars whilst enthusiastically participating in each of our Radiothon days.