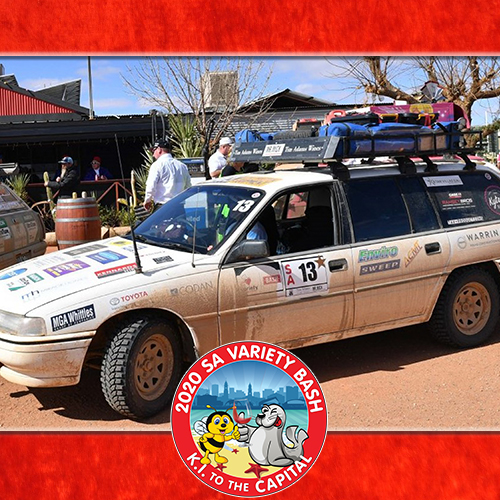 Car 13: 'The Bakers'
Theme: The Bakers
Car: 1990 Holden VN Commodore
Crew: Peter Hayes, Darren Sutton, Leonie Hunt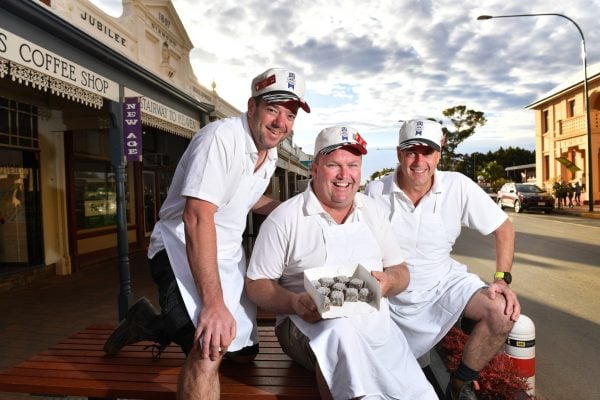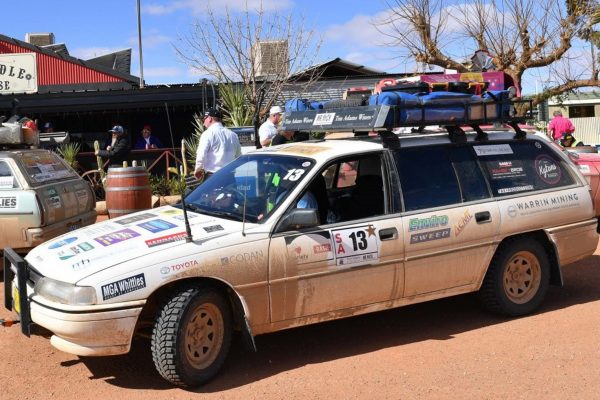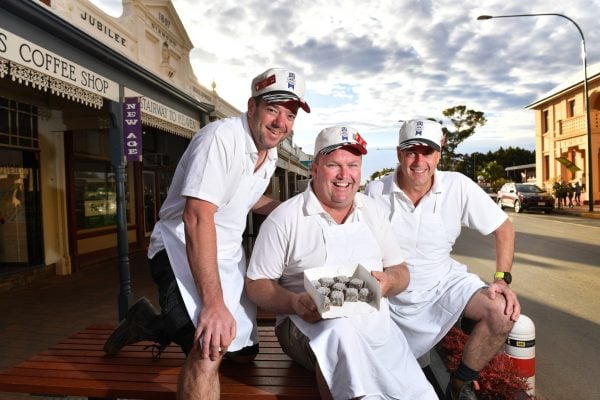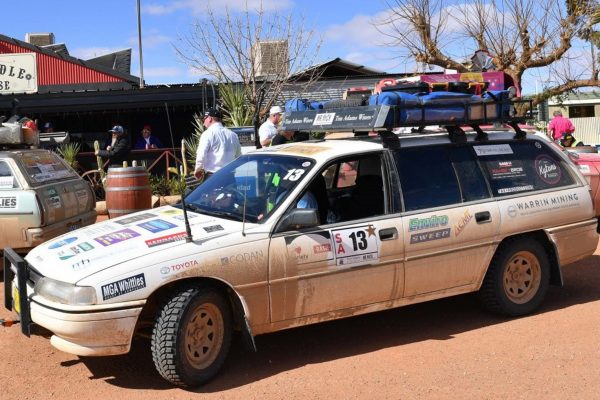 Team Bio
Pasty Pete and Donut Darren, the honest bakers are again back in the Bakers' Dozen for 2020. Raisin' dough for special kids has been extra tough this year and we are very pleased to be spreading goodwill and scrumptious lamingtons, donuts and cookies on Kangaroo Island. Well done to all the other Bashers that have managed to get along too. A special thanks to Chairman George, his Committee, and the Variety staff who have made it all possible – what a year 2020 has been.
Sponsors we would like to thank:
Kytons Bakery Australia, Heritage Fencing, Ultra Tune Marion, Envirosweep, Buttrose Earthmovers, Swann Building and Maintenance Services, Moore Stephens, Payne Group, Murraylands Sheds and Retaining Walls, Letcher Maroney, ARM Bitumen Contractors, VRents, Sparkle and Shine, Chris Henderson Electrical, Morphett Arms Hotel, Australian Civil and Mining Training, Fast Karts Pooraka.