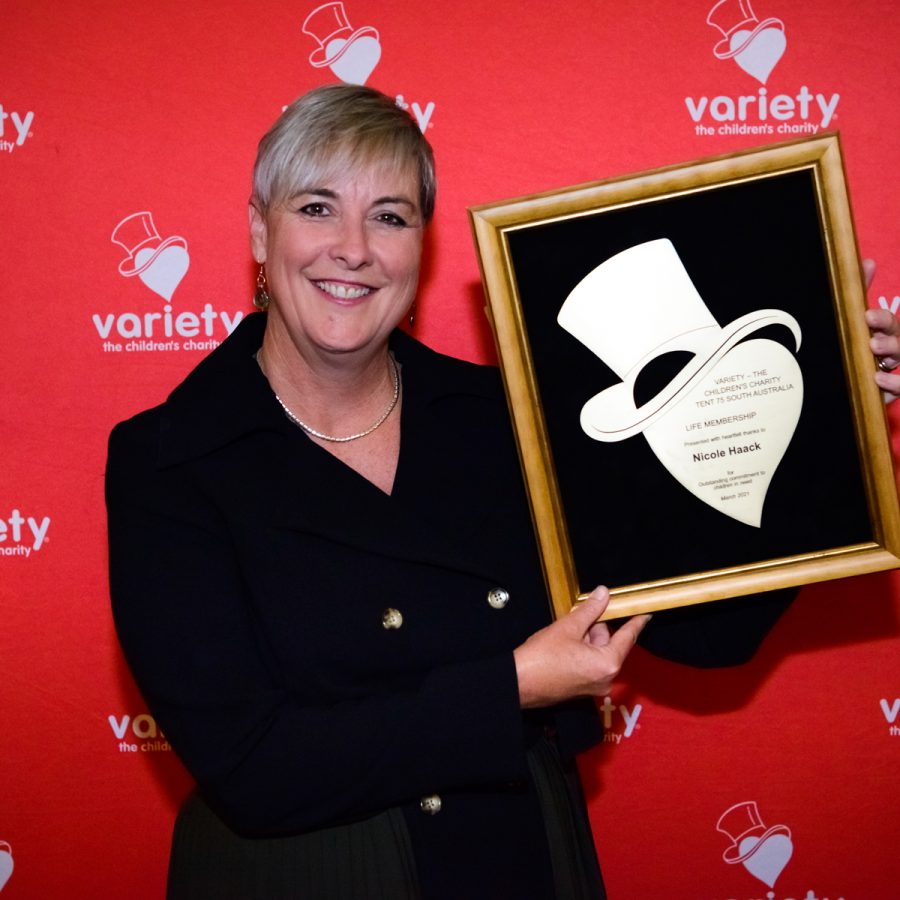 Nicole Haack was introduced to Variety by stalwart and Life member John Wick's and like so many, this steered her into entering the SA Bash in 1992. Little did she know that this would lead to an unwavering commitment to Variety across all aspects of our organisation that has continued for the past 29 years.
As an astute, respected and very successful businesswoman, Nicole served Variety South Australia as its Chair from 2011 to 2013 and enters her 15th consecutive year on the Board since joining in 2007.
In addition, Nicole currently Chairs the Large Grants Committee and the Marcomms Committee.
She expanded her commitment to the organisation by joining the Variety Australia Board in 2011 and graduated to be Chair of the Variety Australia Board from 2014 to 2018.
Nicole's passion for motoring events is evident having completed 30 events across the Variety Bash, 4WD Adventure and the Moto Run.
In 2009 Nicole was presented with a From the Heart award.
In 2018 she was awarded an International Presidential Citation award and in 2019 presented with a Variety International Award.
Few individuals have had such a deep and expansive engagement with Variety in South Australia and Australia, and this has been a true lifelong pledge to children in need.
On behalf of all of the kids' lives you have changed for the better, we say a huge thank you, and have extreme pleasure in presenting Nicole with Variety Life Membership.