Brendan Bikes into a Fun Filled Future
Brendan has faced many physical struggles in his life, and with his father unwell, Variety were thrilled to provide him with a grant to make him smile!
Eleven year old Brendan lives with Fragile X Syndrome and Attention Deficit Hyperactivity Disorder (ADHD).
Brendan's mum writes: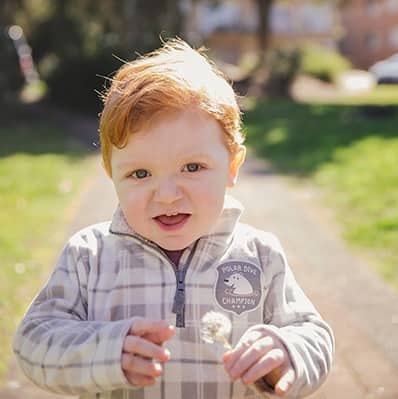 Thank you for granting Brendan the funding to be able to purchase him his wonderful new bike.
I can assure you that he will get many hours of pleasure from it.  Like Brendan and other special needs children, they can be very had to occupy for long period of time and this will just enable him to feel like a normal child when riding his new bike around home and the local park.
Our family has been undergone  some fragile times  over the past few years, my partner (Brendan's father) has had a rough 8 year trot with his health and more recently undergone a quadruple Heart Bypass.
He has not been able to be the Father Figure that he wanted to, he had  spent many days in bed with pain, and even has many trips to  Hospital.  He is now on the road to recovery and hopes to in the near future build a special Father/Son relationship bridge with Brendan, and also be more helpful around the home and family environment.
Brendan has a 11 year old Sibling (Courtney) –  she has had to step up and be my little helper throughout these ordeals, and has missed out on a lot of the dealings that normal siblings would encounter.
We are very grateful for your assistance.
Kindest Regards
Brendan and Family