Thanks to the generosity of our dedicated supporters, Variety was able to support Bailey through the Variety Heart Scholarship Program.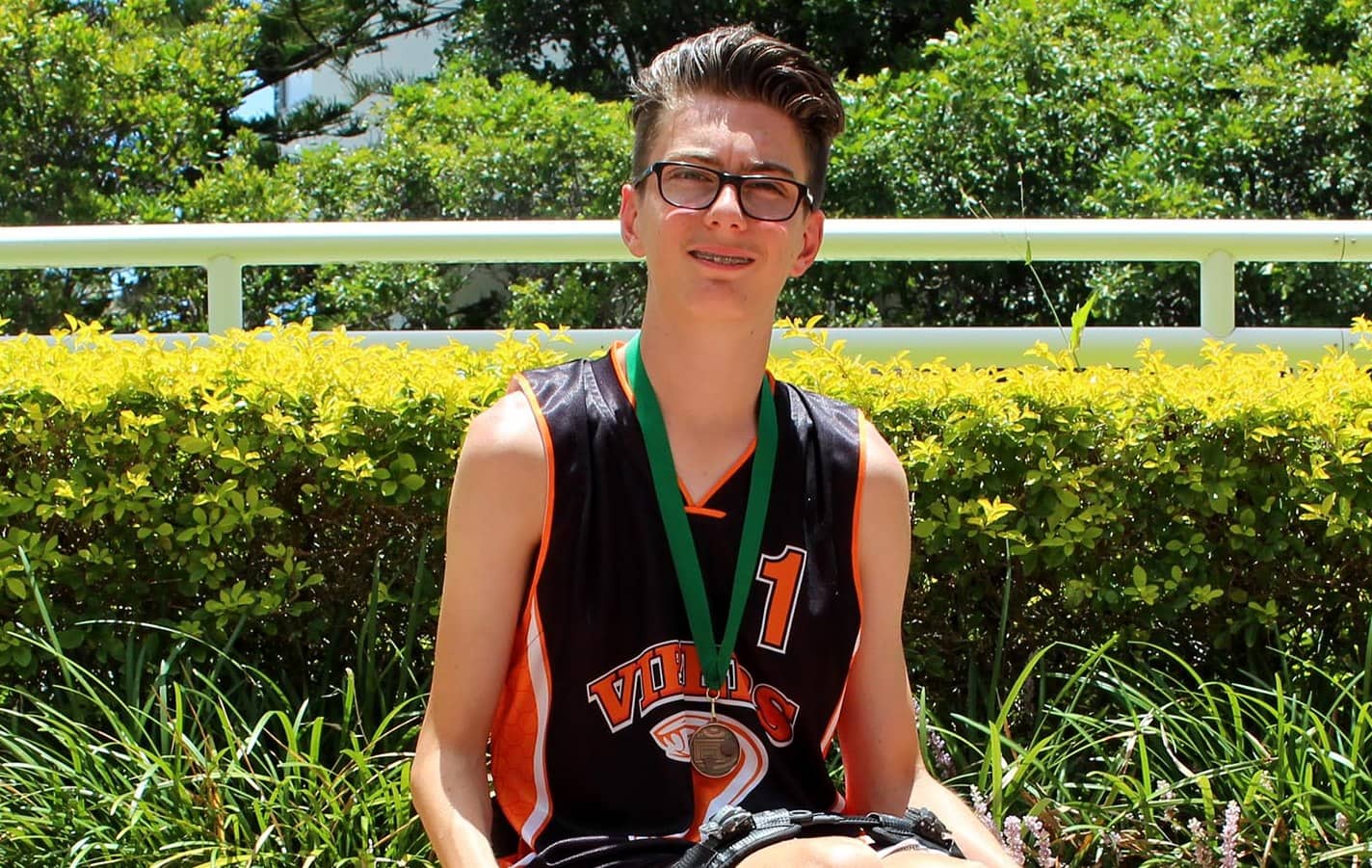 Bailey is 15 and lives with Cerebral Palsy as well as a couple of other conditions.
Bailey has already shown passion and dedication beyond his years, with a keen desire to improve and progress his wheelchair basketball career. Bailey has developed very quickly, taking to the wheelchair game rapidly, always seeking to improve through training and working with experienced players and coaches.
Combined with his commitment to training and his rapidly developing abilities, there is a high probability that Bailey will be selected in the Victorian Kevin Coombs Cup (KCC) team – the only junior wheelchair basketball team to represent Victoria.
Bailey's dedication, passion, willingness to improve his ability, is a great credit to his commitment to wheelchair basketball. And as Bailey is set to receive a custom Melrose sports wheelchair in October 2017, his skills are only going to advance further!
You're amazing Bailey! We can't wait to see what you get up to next!