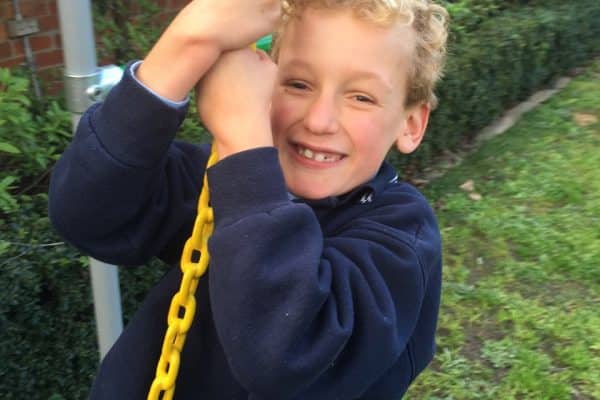 At 7 years old, Tom has been diagnosed with Cerebral Palsy, Chronic Lung Disease and complex communication difficulties.
Tom's disability means he has significant muscle weakness throughout his body, poor stability, greatly impaired balance and poor control of all his movements. Tom completes a regular home exercise program as well as weekly physiotherapy to improve his motor skills. Tom's Occupational Therapy goals include the development of his upper limb and general core strength, his grip strength, and his upper limb motor co-ordination. The monkey bars and swinging apparatus provide a fantastic vehicle for working on all of the above skills!
To help Tom with play therapy at home, Variety provided him with a modified Funky Monkey Bar set – look at that smile!
Share your story
We'd love to hear how Variety has changed your family's life! Email us today!