What is the Variety SHINE Program?
Variety SHINE is Variety – the Children's Charity Victoria's core program to support children in need.
The Variety SHINE Program sees kids who are struggling at school given access to a team of allied health professionals either through an intensive opportunity over the school holidays, or onsite at their school. Allied health professionals come together from various disciplines to understand each individual child and how best to support their learning.
The program allows professionals to work together to understand how the different areas are inter-related in the support of each child's needs. Based off assessments of the child, the Variety SHINE team together form a plan and provide recommendations that can be actioned at home and in the classroom to improve the child's learning outcomes in the long-term.
Outside of the program, health professionals can work in isolation of one another. Not only does this often mean additional expense for families, but issues can arise when practitioners are unable to gain a broad understanding of the issues faced by the child. The Variety SHINE Program allows health professionals to collaborate to deliver services. Together they are able to strategize and come up with robust recommendations that allow the families and teachers of kids to cater to complex needs from across different disciplines.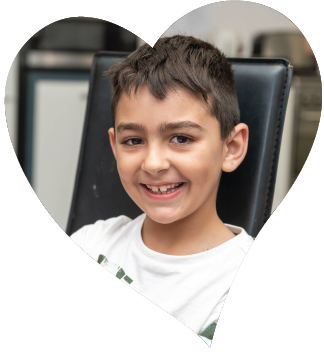 Who runs the Variety SHINE Program?
The Variety SHINE Program sees university students in their final years of study from various disciplines work alongside the children, under the supervision of highly-trained experts in their field. All work completed by the students is guided by their supervisors and closely reviewed. The Variety SHINE Program is a fantastic learning opportunity for the students, enabling them to gain insight and understanding of the complex needs of children who struggle with learning and language.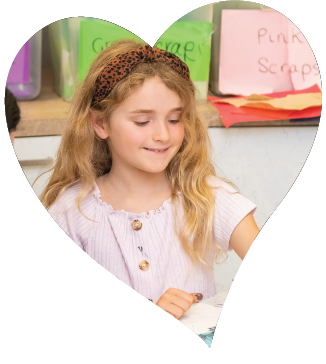 The Variety SHINE Intensive Program
The Variety SHINE Intensive Program runs for three weeks in January each year. Children in the program attend for one of the three weeks in Melbourne. Unfortunately, the Variety SHINE Intensive Program will not be held in January 2021.

The Variety SHINE Schools Program
The Variety SHINE Schools Program runs in-house at various Schools across Victoria, each over around a 7-8 week period. In 2020, the Variety SHINE Schools Program was offered at Sandringham Primary School, Beechworth Primary and Mytleford P-12 College.
Variety SHINE programs are opportunities for children with a range of disabilities to access high quality multidisciplinary team services at no cost to families. We prioritise students who are NOT funded by other federal or state programs, are under funded or under-resourced, or students who have known disabilities but have no services.
We aim to help students with the following diagnoses:
Articulation Delays—Articulation Disorders
Attention Deficit & Attention Deficit Hyperactive Disorder (ADHD)
Auditory Processing Impairments / Disorders (CAPD)
Communicative Social Deficits (needing social skills and friendship work)
Confidence & Self-Esteem Difficulties
Conversational and Narrative Difficulties
English as a Second Language Background
Friendship Problems and/or Social Skills Difficulties
Grammar Problems
High Functioning Autism Spectrum Disorders
Language Delay, Language Impairment, Language Disorders, Specific Language Impairment
Learning Disability
Listening and Following Instruction Problems
Mathematics Difficulties and Dyscalculia
Memory Difficulties
Mental Health Anxiety / Depression as they relate to schoolwork
Narrative Difficulties
Nonverbal Learning Disability
Reading Delay, Reading Impaired, Reading Disorders, Dyslexia
Sensory Processing Disorders
Speech Sound Disorders and Dyspraxia
Spelling Delay or Impairment
Writing – Delay, Impairment, Disorders and Dysgraphia
Unfortunately, these services are not suitable for the following areas: Intellectually Disabled, Severely/Profoundly Autistic, Physically Impaired (Blind, Cerebral Palsy, Deaf, Stroke), Major Problem Behaviours, Major Medical Issues, or those with Major Mental Health concerns related to Trauma.
These programs are designed for children who have an IQ in the normal range. Students must be attending mainstream schools and not receiving funding from the NDIS for therapy.
Each program costs us approximately $2,000 per week for each child. These costs pay for facilities, equipment, and Professional Supervisory staff. There is no charge or invoice sent to families. 
How do we determine who is selected?
Clinicians involved with the program review all files for each applicant and determine if the program will be able to meet their needs. In some cases, advice is sought from other professionals.  
What is required to determine eligibility?
School aged children require an Application Form to be submitted and ANY and ALL reports relating to the child be provided to us. These reports will typically include:
Any and all assessment reports identifying the child's difficulties.
Medical and Psychological reports that identify potential learning difficulties.
Official diagnoses letters.
Any assessments of hearing (auditory skills) and vision.
Any and all assessments of Intellectual Ability or Intelligence Quotient.
Any and all previous therapy reports to help us understand what has been tried already.
The two most recent school reports for the child.
A letter from the child's teacher outlining what the student needs help with**.
If the child has had an Individualised Learning Program (at school) then the most recent ILP should be provided—this also helps us determine school-based goals that have been agreed upon by the family.
List of any medications the child is currently taking.
Any additional information that will aid us in determining eligibility and helping us target appropriate skills that need work.
**Letter from teacher must contain specific problem. For example, indicating a child needs help with reading is not useful because we need to know if the child needs help with vocabulary, grammar, sight word recognition, phonics, reading comprehension, phonemic awareness, learning to make inferences or reading fluency.
All these materials are utilised to determine eligibility and what goals we might target during the intensive program. We cannot make a decision about inclusion in the program until we are confident we understand your child's needs and how we might assist. In some instances, we may recommend further assessments. SHINE or Variety Victoria staff may contact you to clarify information in your child's application.
SHINE or Variety Victoria staff may contact you to clarify information in your child's application.
Allied Health Professionals
At the Variety SHINE Program, we have a broad range of allied health professionals. Whilst the offering at each program varies slightly, we ensure that all team members are highly-skilled and understand the complex challenges faced by kids who are struggling at school. Our allied health professionals provide specific assessments, and then work closely with the students as well as art and performing arts teams to incorporate intervention into upbeat activities and make therapy fun.
Some of the applied health professional areas you might find at The Variety SHINE Program include:
  Speech Pathology
As part of the Variety SHINE Program, speech pathologists work with children who are having difficulty with the following:
Communicating
Speaking
Listening
Understanding language
Socialising
Reading
Writing
During the child's involvement in the program, speech pathologists will individually review the abilities of each child and if needed, conduct a full assessment of their skills to determine the most effective way to support their communication and progress at school.
  Occupational Therapy
At the Variety SHINE Program the team of occupational therapists (OTs) work with children who are struggling with every day tasks to work out what environment needs to be created for them to be able to achieve their optimal performance.
OTs assess and come up with strategies and approaches to support the participation and learning of children in their existing classrooms and settings. They interact closely with other elements of the program to observe and ascertain which tasks are especially difficult for the child, as well as identifying their strengths that can be leveraged.
  Psychology
At the Variety SHINE Program, our team of Psychologists also play a pivotal role in assessing and determining the different needs of children in the program. Often, this can be where conditions are first identified that may have previously gone undetected.
The findings of psychological assessments are integrated with the other assessments across areas of allied health and recommendations are implemented through fun and engaging therapy.
Like all allied health teams at the Variety SHINE Program, strategies are suggested to improve the overall mental health and wellbeing of the child. This could mean engaging therapists in the longer-term outside of the program or recommending tactics that can be implemented at home and at school to help improve the child's mental health.
  Audiology
Hearing difficulties can present at any point in a person's life. At the Variety SHINE Program we advocate for all hearing to be tested, as hearing is the most important channel for learning new skills. If hearing is impaired, acquisition of speech and language is compromised even if only temporarily.
Our Audiology team conduct a thorough hearing screen and detailed testing to see if hearing is adequate in both of the child's ears. It's important to determine whether a child is able to hear all the sound frequencies required to comprehend all aspects of human speech.
Variety SHINE audiology screenings can include:
Testing for anything abnormal in the eardrums
Audioscopic inspections
Impedence and audiometry tests (which check pressure within the ear)
Optometry
At the Variety SHINE Program, the optometry team conduct vision screening to determine whether a child is at risk of having a vision problem. The team assess both traditional elements and aspects often not considered, like colour testing and eye convergence capacity. Testing a child's vision is a great way to determine their ability to process information. Children who have issues with reading can present with vision problems as well. It's important for us to determine the ways their vision can be improved, to assist in their overall learning development. Recommendations are provided to parents and teachers and the team will advise if they believe further assessment and investigation regarding a child's vision is required.
Art Therapy
The Variety SHINE team is a culmination of allied health, arts and sports professionals. Following the assessments conducted by the allied health team, art therapists and professionals work closely with allied health team members to embed the therapy into fun activities. The activities a child engages in throughout the program vary based on their own individual interests and needs. In selecting activities a child is interested in, we find a way to make the therapy fun. Higher engagement levels in the activities enables the Variety SHINE Program to achieve better outcomes for the child in both the short and long term.
Some of the art therapy teams and activities you might find at a Variety SHINE Program include:
Social Skills and Drama Therapy
As part of the Variety SHINE Program several children, based on their individual needs, are selected to participate in the social skills and drama therapy group. In this group, kids engage in role play and drama to learn and reinforce their social skills in accordance with their set goals. For the children, participating in team building activities allows them to focus on:
Managing emotion
Improving emotional awareness
Problem solving
After each activity there is a reflective questioning session. The reflective questioning works to both reinforce learning and further build social skills through discussion.
  Music Therapy
We use music therapy to work with children to achieve the goals set by our multi-disciplinary team. The therapist embeds the learning into a music therapy session, often utilising the opportunity to develop expressive capacities of the kids through creative avenues.
The team help children write and practice songs either individually or in a group. Some children may have one-on-one therapy, whilst others with common goals can work together. Writing or playing music in a group can further develop social skills and teamwork and children often take pride in finishing their involvement in the program by showcasing their talents to parents and staff.
Art, music, dance, drama and sport specialists
As part of the Variety SHINE Program, performing arts and recreational activity professionals work alongside allied health specialists to embed a child's set goals into exciting activities centered around art, music, dance and sport activities. The program provides children with a creative way to achieve and become confident learners. These activities can take various forms and are tailored for each child.
If you're a university student, professional or part of a government school who could benefit from a Variety SHINE Program, we'd love to hear from you!
Please provide information below.
Schools