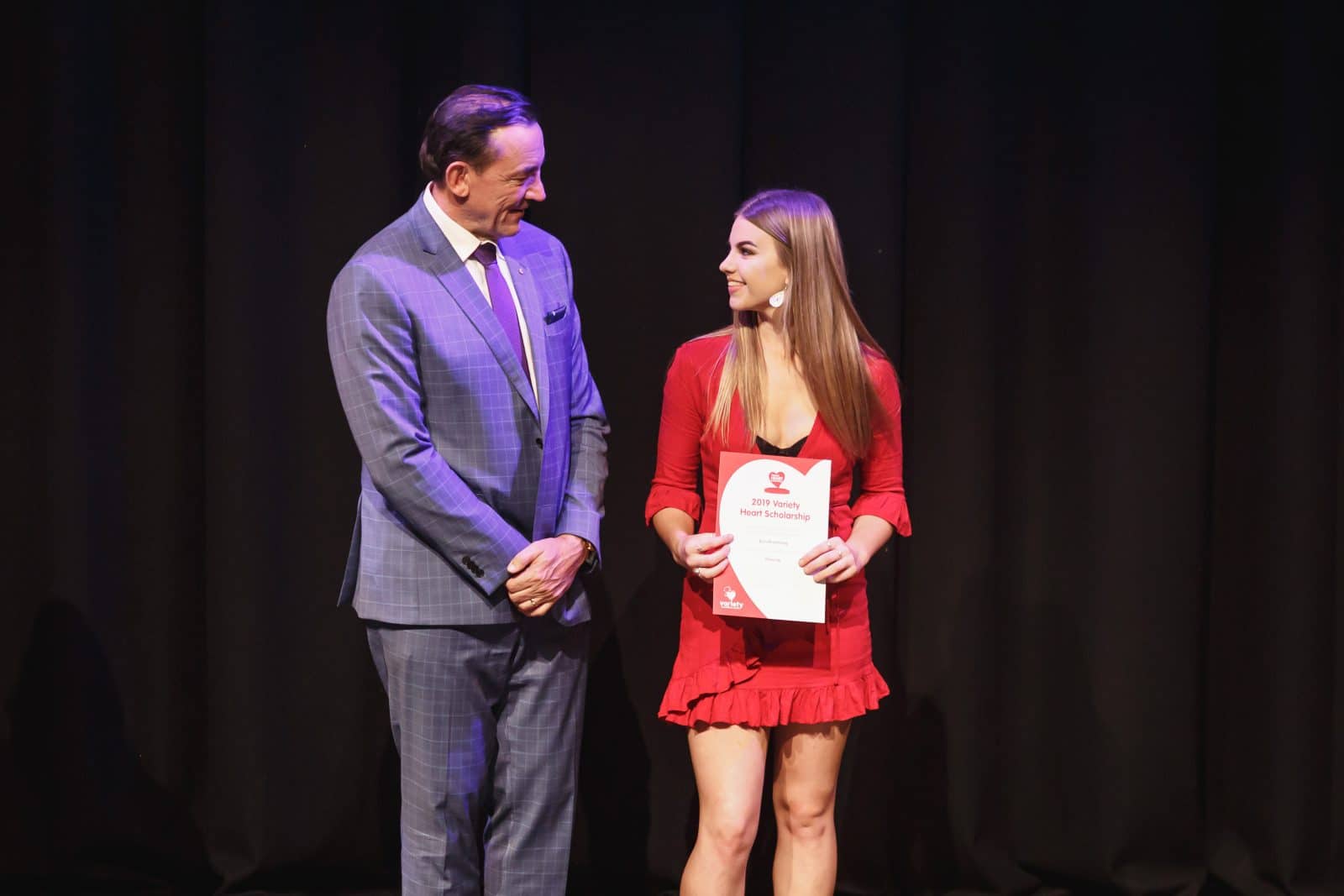 In 2019, Variety WA has granted scholarships worth more than $92,000 to almost 30 West Australian children living with adversity to pursue their passion for sport or the arts.
The Variety Heart scholarships were presented at the 2019 Variety Scholarship Celebration Evening on Friday 5 April at the Heath Ledger Theatre.
Variety WA Chief Executive Officer Tony Hume said the Variety Heart Scholarships helped kids to overcome issues of health or circumstance to follow their dreams.
"Many of these kids have untapped ability in the creative arts or sports and we're proud to do our part to see that potential reached," he said.
Almost half of the 29 scholarships will help support sporting pursuits ranging from wheelchair basketball and athletics to synchronised swimming and cheerleading.
The remaining scholarships will help support the arts, with the majority allocated to budding singers and dancers. Mr Hume said many of the young people were multiple scholarship winners from previous years, and continued support was important to make a lasting difference.
"We're happy to award 16 scholarships to children who have previously been recipients to support them to achieve their long-term ambitions in their fields," he said.
"Some of our scholars have long-term goals like representing Australia in the Special Olympics, so we want to do everything we can to ensure they achieve those dreams."
Since being established in 1996, the Variety Heart scholarships have awarded 512 scholarships worth more than $1.3 million.
To support the Variety Heart Scholarships and other programs, you can donate to Variety – The Children's Charity of WA here.
You may also want to read
Subscribe and stay updated