Variety Bash
Join the iconic Variety Bash proudly sponsored by Tim Adams / Mr Mick Wines. It's an event like no other, taking you to places you've never heard of, let alone been to, in support of kids in need. Ya Gotta Do It!

proudly sponsored by 
Register for the SA Variety Bash 2019
Mawson Lakes to Murray Bridge

SA Variety Bash 30th Anniversary (2018)
Adelaide to Port Lincoln – City to Sea – Results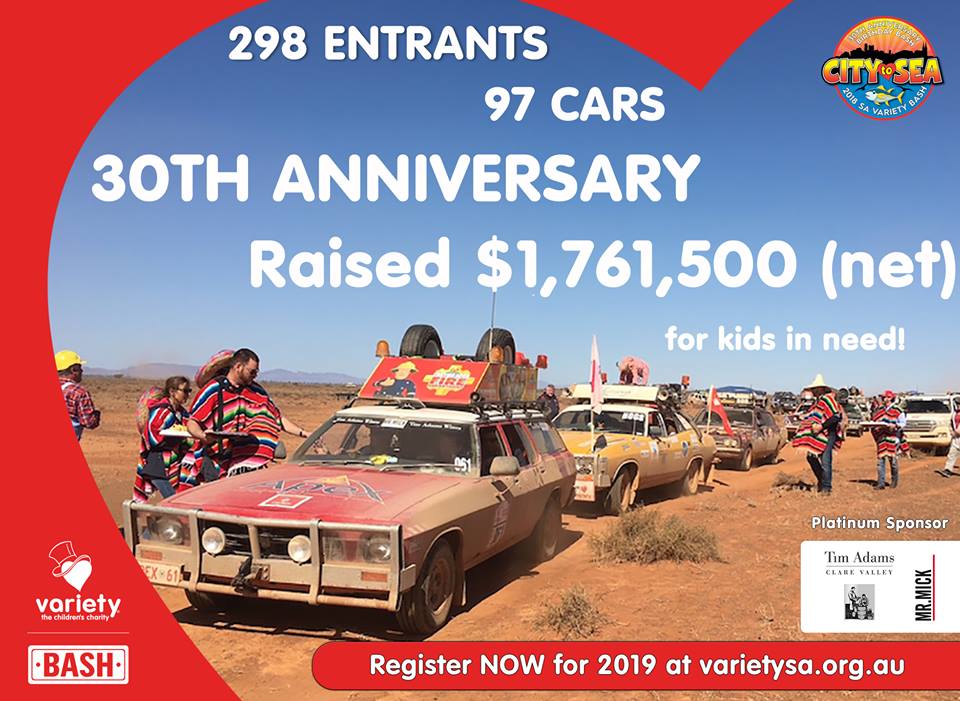 Register here, or contact Annie or Kate for more information.
It's all for a good cause
All kids deserve the same opportunities in life. No matter what life throws at them. Variety – the Children's Charity helps children and their families with much-needed financial support for things like specialist equipment, therapy, and medical supplies, when they can't afford it, and when government assistance isn't available.
Our impact
108,107 Children directly impacted by Variety across Australia in 2017
Grants
$3,580,221 worth of grants approved across South Australia in 2017
Important Diary Dates
Bash Xmas Drinks
Wednesday 5 December
6pm @ Astor Hotel, Upstairs balcony
Bash Virgin's Night
Monday 11 February 2019
6pm @ Variety Office
2019 Bash Launch
Friday 22 February 2019
6pm @ Highway Hotel
Forms to Download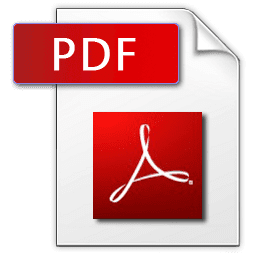 Latest Variety Bash Brochure (2018)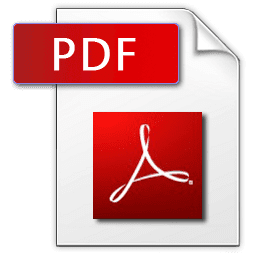 Latest Variety Bash Magazine (2017)
Past Event and Function Dates
Friday 5 October: Bash Reunion
Venue: Seven Stars Hotel

Friday 3 August: Gold Door Panel Night
Venue: Published Arthouse
Saturday 11 – 18 August: Variety Bash
Adelaide to Port Lincoln
Friday 6 October, 2017
Bash Reunion
Saturday 12 to 19 August, 2017
SA Pastures to Pines Bash – Mount Barker to Mount Gambier
Friday 4 August, 2017
Gold Door Panel night
Friday 7 October, 2016
Bash Reunion
See more
Saturday 6 August – 13 August, 2016
SA Variety Bash 2016 Results – Great Whites to Great Whites
See more
Friday 29 July, 2016
Gold Door Panel Night
See more
We're here to support you
At Variety South Australia we are extremely grateful to each and every one of our Bash entrants who tirelessly raise funds throughout the year to assist South Australian children who are sick, disadvantaged or have special needs. That is why we endeavour to support you along your fundraising journey by providing information, advice and suggestions about everything related to the SA Variety Bash.
We will support your fundraising by listing a link to up and coming fundraisers in our e-newsletter so make sure you sign up to keep up to date. Subscribe to Variety SA Monthly E-News here

We also list the fundraiser flyer and details on our event and entrant fundraisers calendar. Go to the Event and Entrant fundraisers calendar now!

Fundraising Assistance

Mobile Workshops

Entrant catch ups

On road Support

Preparing your car
Need more information?
If you require any further information at all Bash related, contact our office and speak with our friendly events team today!
Annie Mates – Events Manager
annie@varietysa.org.au
(08) 8293 8744
Kate Willoughby – Events Coordinator
kate@varietysa.org.au
(08) 8293 8744