Car PUT – "Three Wise Monkeys"
Three Wise Monkeys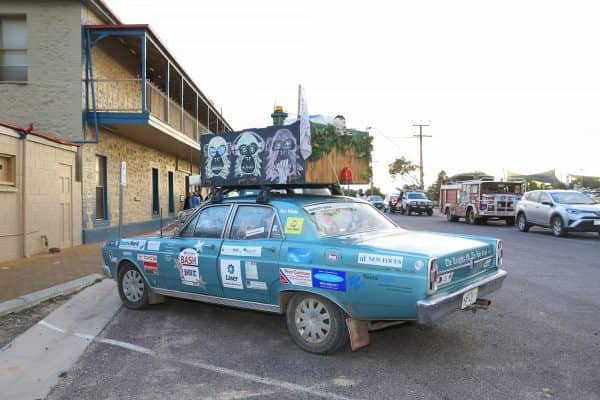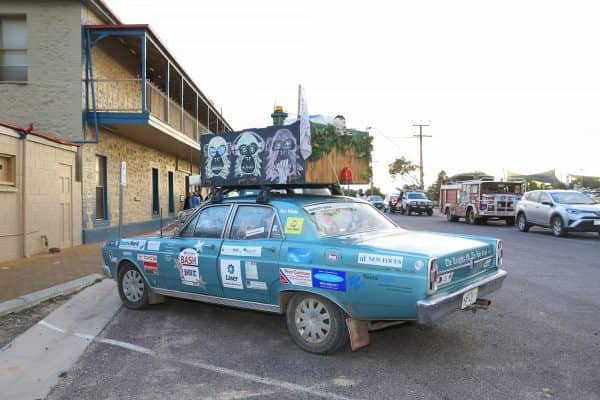 Three Wise Monkey's
Vehicle: Ford Fairlane ZA 1967
"Hey hey, we're the Monkeys and people say we monkey around"
Well, we accept there may be some truth in that, but mostly we are just having some fun!
Given it appears the theme was okay as you BASHERS told us so by voting for us (sorry Trumps!) and mainly cos we are so lazy, the Monkeys we will be again.  Except there will be something a little different and we are likely to be even cheekier, with a lot more poo flinging!
Not sure how much energy we will have this year on the Bash given that for the first time since 2005 we actually had a fundraiser.  Yep, you heard right, a fundraiser!  So we will be tired little monkeys this year!
But we are sure that once we start breathing that beautiful fresh country air, well just before we start inhaling the dust from all those Bash cars in front of us, and we come across a prop, we'll be inspired to get up to some sort of antics.
And this year, See No sees all, Hear No hears everything and Speak No will not shut up for the entire event.  It'll be more fun than a barrel of monkeys!
So Mount to Mount – what a great week we should have.  Surely even Rambo couldn't stuff this up – or could he?  We are looking forward to finding that out and sharing a great week with our Bash family!
So remember, don't forget to look up – we'll be hanging around somewhere!
Sponsors we would like to thank:
eReports; Australian Timbers; Wes Pickering; Chianti Classico; Ray White Real Estate – Lilydale and our other sponsors and supporters.