Giving the gift of freedom and independence to kids in need
Championed by Variety Life Member and Ambassador Senator Derryn Hinch, the Variety Bikes for Kids Program provides disadvantaged kids with their first taste of freedom and independence through the simple gift of a brand new bicycle and helmet.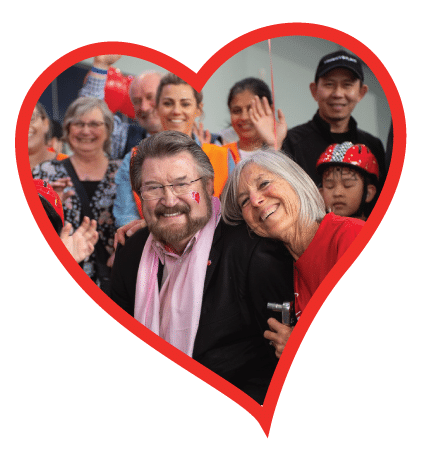 The Program started as a radiothon in 2002 thanks to Senator Hinch and his will to share his fond memories of receiving his first bike. In the 10 years that the radiothon ran, it raised over $2.5 million dollars, which enabled Variety to donate over 10,000 bikes and helmets to disadvantaged children across Victoria.
Each year, Variety holds special presentations that bring donors, kids, families and corporate volunteers together at an easily accessible location.
The day starts by bringing groups of corporate volunteers together in a race against the clock. The mission? To assemble over 150 bikes from scratch over the course of four hours.
Then, the donors arrive for their chance to witness first hand the incredible impact of their generous support of the Variety Bikes for Kids Program. Each donor who gifts the entire cost of a bike and helmet combined is afforded the opportunity to meet multiple kids and personally present them with their very own bike.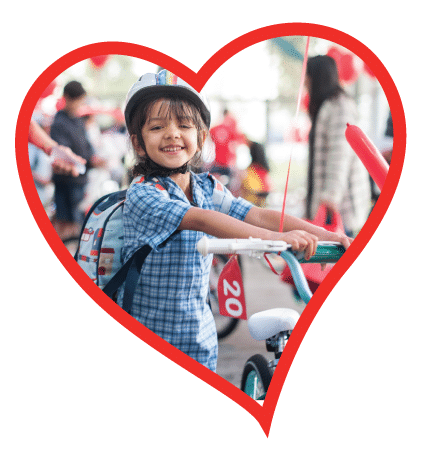 Since making a triumphant return in 2017, the Variety Bikes for Kids Program has granted over 500 bikes to kids in need across the state, thanks to our generous donors and supporters. The appeal has raised over $130,000 since 2017 and Variety looks forward to giving the gift of freedom and independence to even more kids in the coming years.