Car 14
The Dynamic Demons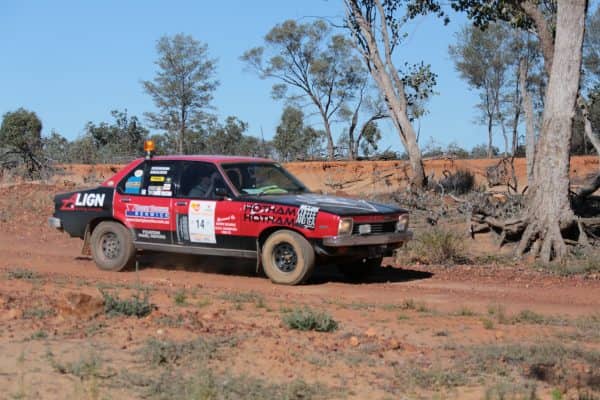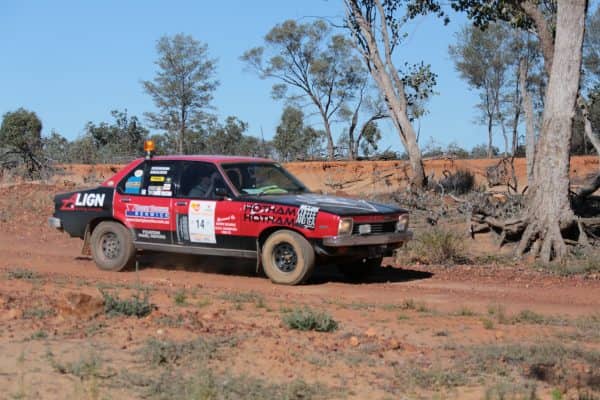 This historic Australian icon came to fame at the hands of Australian Bathurst champion Peter Brock.
We purchased the car as a one-owner and in good condition given its age, but understandably it wasn't "Bash" ready. Enthusiasm, energy and money all went into preparing our little Demon.  With great generosity and much interest in Variety's activities, my wonderful sponsor Barry Bourke (former MFC champion & 1964 Premiership player), of Barry Bourke Holden Berwick, has helped to modify the car to its current state.
Our theme is built around my love of the Melbourne Football Club and my football idol of yesteryear Barry Bourke.
Our little Demon has travelled around Australia with some inspiring company: great farmer mate Deane Simpson, Stan De Zouza, Paul Barker, Patrick Conlan and now – can you believe it the great Bev Brock – will accompany me part of the way to Fraser Island, as the Torana's guest of honour.
It's always a joy travelling this vast country and I would like to take a moment to thank the Variety Vic Bash organisers for providing such incredible journeys throughout our great land. There is no single favourite part, it's just an engaging experience from start to finish.
All my team are aware of Variety's amazing efforts to help children with special needs. We relish the opportunity to marry a great sense of adventure with a wonderful group of like-minded people helping make our community a little richer for their experience.
Viva La Bash!!
(Brocky & I will show no mercy)
The dynamic demons...
Have appeared in 7 previous Bashes!
This year...
This little pocket-rocket Torana will see its 5th crew member climb aboard – none other than Bev Brock!
Why the Number 14?
Why because it's Melbourne Football Club champion, Barry Bourke's jumper number!