Lara's 9, bright and happy
But Lara's life hasn't been easy. When she was 1, her parents found out why she'd fallen behind in her milestones. It wasn't because she was premmie and catching up. She had cerebral palsy. Her mum, Kim, remembers: "We were so, so sad. The future we'd planned wasn't going to happen."
Lara's mum Kim and dad Peter called on Variety when Lara was 4 ½. Lifting her and her wheelc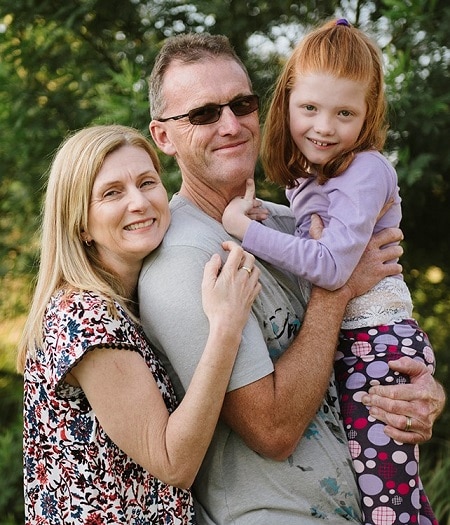 hair in and out of their car was getting much harder as she grew. A $4,000 grant helped them convert their car so she could travel in it in her wheelchair.
Recently, a $13,000 Variety grant also paid for a new manual wheelchair for Lara, and her parents were so happy and relieved they were both nearly in tears.
Lara needs her manual wheelchair to go everywhere that she can't go in her heavy and wide electric wheelchair. Like the park, shopping, and visiting family and friends.
Says her dad: "Now if we're invited to a kid's party, you know if there are stairs you can get her up them – otherwise you might not even be able to get inside. It's just improved her life."