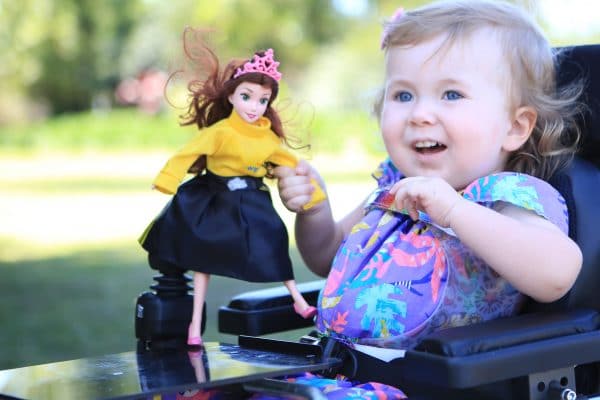 ACKNOWLEDGEMENT OF COUNTRY
Variety NT acknowledges and pays respect to the past, present and future Traditional Custodians and Elders of this nation and the continuation of cultural, spiritual and educational practices of Aboriginal and Torres Strait Islander peoples.
All kids deserve a fair go
Variety – the Children's Charity supports kids and families who are facing many challenges through sickness, disadvantage or living with Special Needs.
Our work allows kids to gain mobility, to get out and about in the community, to communicate, achieve independence and increase their self-esteem. We make sure the kids who miss out, can always join in.
Impacts of COVID-19 on Variety.
For 45 years Variety – the Children's Charity has been helping to give kids who are sick, disadvantaged or have special needs a fair go in life.
The COVID-19 pandemic has heavily impacted our ability to raise funds, as well as our ability to provide grants, run our programs and hold our kids' experiences. We know this is a challenging time for everyone and hope to be able to resume our regular support and activities soon.
Last year Variety in Australia impacted the lives of
85,309
kids in need
Providing much-needed help to vulnerable kids and families when government support wasn't available.