Variety is excited to be part of the planning of something unique at Nurragingy Reserve. In partnership with Blacktown City Council, we are working together to create Variety Livvi's Place Nurragingy, with the project currently in the final design stage.
We are delighted to share the concept designs from landscape architects AECOM, who have generously provided their services at no cost to the project.
Nurragingy will be an inclusive adventure playspace making the most of the fantastic bushland setting. The tall, tall trees surrounding the playspace will give you the feeling of being far away from our busy life. Themed around the Cretaceous period, there are references to the marine reptiles of the Eromanga Sea and land-based dinosaurs. It also playfully depicts the story of evolution from dinosaurs to present day birds.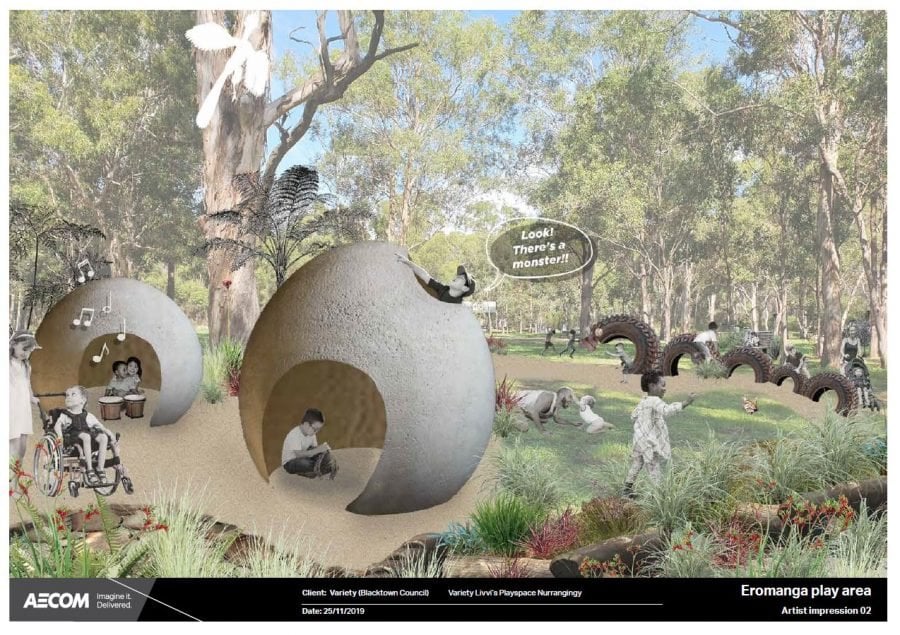 Location
Address: Nurragingy Reserve, Knox Rd Doonside NSW