Rewarding Variety's unsung Aussie heroes
For as long as they can remember, Queensland siblings Samuel and Rebecca have been their big sister's unofficial support crew as she undergoes a series of painful operations to manage the congenital neural cord condition she was born with.
Thirteen-year-old Libby was born with the genetic birth defect Spina Bifida, in which a baby's developing spinal cord fails to properly form in the womb causing neurological problems that often includes a loss of sensation, and in some cases total paralysis of the lower limbs.
The medical condition, known to affect approximately 150 Australian babies every year, was first detected by Libby's maternal grandmother who noticed the tell-tale hole in her grand-daughter's spine hours after her birth.
Doctors confirmed her suspicions, and Libby embarked on the first of many surgeries to improve her mobility, address severe nerve pain and numbness and ease the pressure on her spinal cord.
"She's had operations on her bladder and stomach, and when she was 7 and again at 10 underwent major spinal surgery," says her mother Alison, from the family's home in Caboolture.
Constant spells in hospital were not only a challenge for Libby, but on her younger siblings who hated seeing her in pain.
Samuel was hyper vigilant when Libby was in hospital, and when she embarked on daily invasive procedures, it was little sister Rebecca who sat by her bed stroking her hair and offering words of encouragement.
"They have grown up in a house where we have always had teddy bears with feeding tubes and stoma bags," says Alison, who has tried to explain to the youngsters the challenges their sister faces.
"It is hard on everyone, though unless you live it, it's not something you can even comprehend."
Like many Aussie kids who have a sibling doing it tough, Samuel and Rebecca's selflessness went unnoticed outside their family, until a close friend wrote to Variety – the Children's Charity, highlighting the sacrifices they have made for their adored older sister.
And when the charity, which helps Aussie kids living with a disability, illness or disadvantage, heard about the unsung heroes behind 'Team Libby' they decided to recognise their commitment with Junior Carer Awards -and two brand new bikes!
"We were amazed when Variety rang with the news because as a lot of families in our situation know, it is not just the child living with the disability, but the entire family," says their mum.
"The other children miss out too, so just having someone acknowledge that they know how hard it is and that they understand the sacrifices the whole family has made, is a wonderful gesture."
For Libby, long spells in hospital and spending much of her time in a wheelchair, has affected her ability to socialise and left her feeling behind.
So when it emerged that she was being teased at school, and Samuel started showing signs of undiagnosed autism spectrum disorder, Alison withdrew all three children from school and decided to enrol for distance education.
"None of my kids ever fitted in the box," she says. "But life had become such a struggle that I did not realise how much strain it was putting on them until I started to home-school them."
Between on-line education and picnic lessons in the park, family life became instantly calmer and the two new bikes from Variety became the perfect incentive for Samuel and Rebecca to finish their work so they could spend their playtimes outside having fun.
"Before we moved here 12 months ago, the children had never ridden a bike before – partly because we lived on a main road and it was too dangerous, but mostly because it was too difficult to teach them safely with Libby in a wheelchair," says Alison, who says their surprise bikes have been great for their confidence.
While the youngsters regularly catch up with other home-school families, learning at home can be lonely.
So when Libby was asked to attend Variety's popular Activate Inclusion Sports Day at Brendale, Rebecca asked if she and Samuel could join the fun too.
"We were told we were all welcome, and it was a fantastic opportunity for all three children to make new friends and finally feel included," says Alison.
"They came away wanting to join the Variety Choir, which was something Libby always wanted to do at school, but felt too shy to try."
Samuel, summing up his day out, says: "Being included was special too, because we got to do a sports day together for the first time I can ever remember."
For Libby the day with the Variety 'family' meant so much more as she was finally seen for the bright, talented teenager she is, instead of her disability.
"They saw behind the wheelchair and saw me the person," she says.
Variety Queensland CEO, Steve Wakerley, says feeling included and having fun is what the charity is all about.
"We understand that when a child is living with a disability, disadvantage or chronic illness, the whole family is affected," he says. "Which is why we work so hard to create new opportunities and experiences that allow all the family to join the fun and make friends."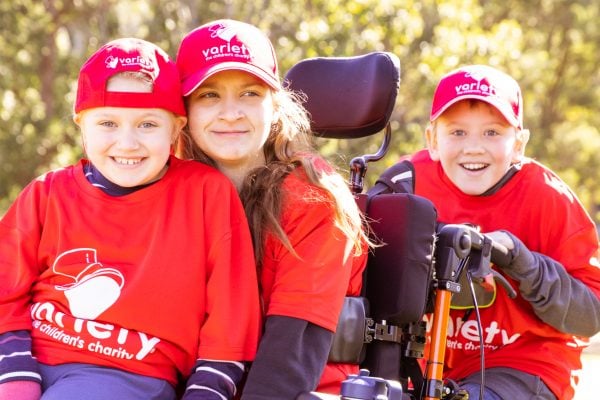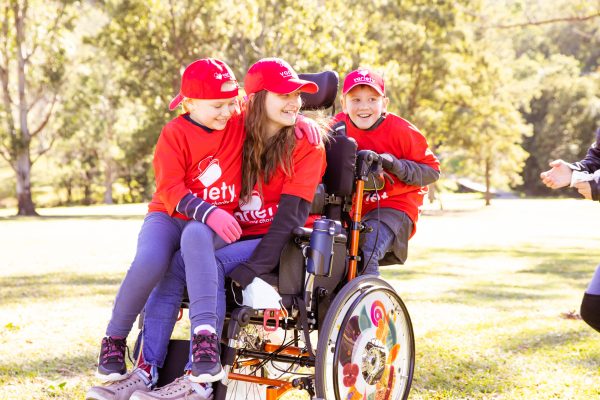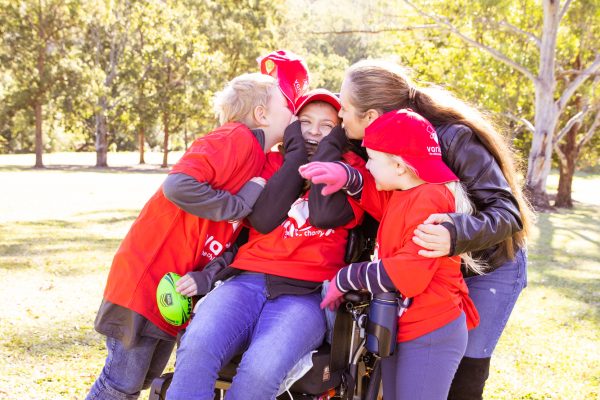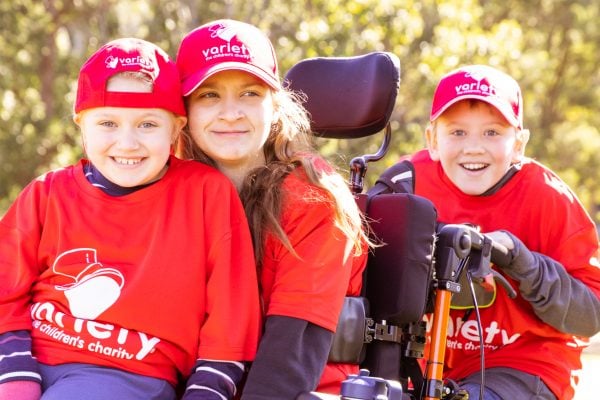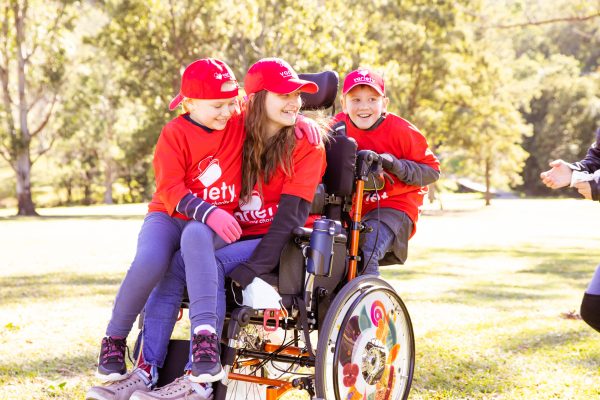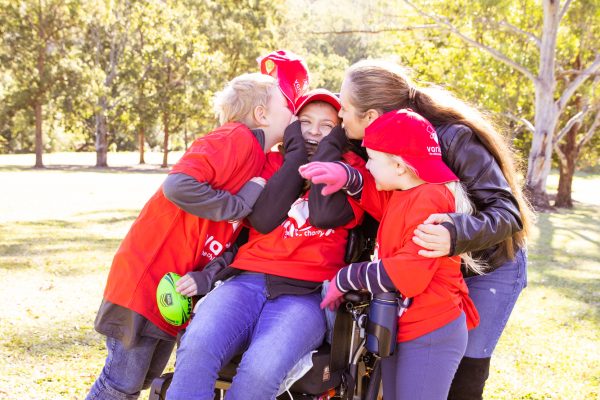 You may also want to read
Subscribe and stay updated