By making a regular donation you give more than just money
What is a Hero with Heart?
It's anyone who chooses to make a regular donation to Variety. Sign up today to give regularly and become a special Hero with Heart. The amount and frequency are completely up to you.
You'll join the Variety family on an inspiring journey, making a real difference by empowering Queensland kids who are sick, disadvantaged or living with a disability, to live, laugh, and learn.
Donations that make a difference
If you want to do something that is easy and amazing on a regular basis, our Hero with Heart regular giving program is the perfect way! It's as easy as 1, 2, 3.
Choose
Choose the 'frequency' which suits when you enter our donation page. Pick the amount you wish to donate. Every dollar counts.
Set
We'll automatically get your donation at your selected frequency. You can call us to change or cancel at any time.
Smile
Smile! Because every month you are a Hero with Heart helping us be there for Aussie kids in need! Start your donation today!
Meet Lilly-Grace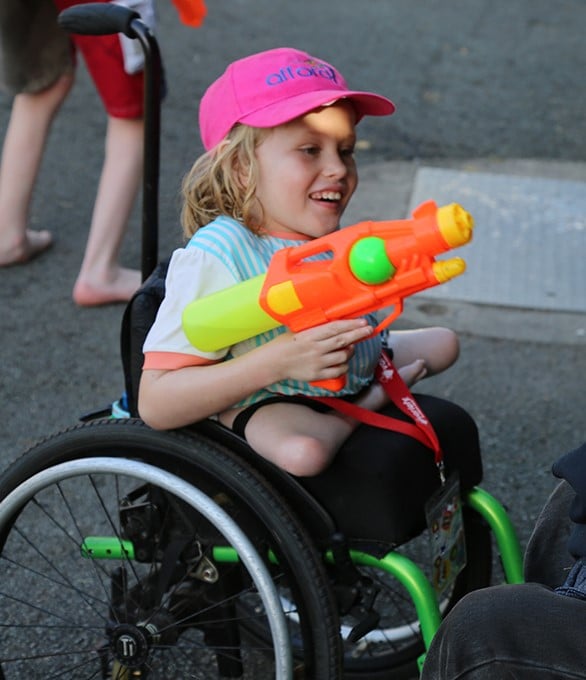 Lilly-Grace is a happy 10-year-old girl who was born with a rare birth defect that affected the development of her spine. This means that she relies on a wheelchair and needs assistance with personal care on a daily basis.
Lilly-Grace loves sports and singing and wants to be an actor when she grows up. At the recent Variety Kids Sports Camp, Lilly-Grace enjoyed trying out track and hand cycle, archery and wheelchair motocross, basketball and tennis.
As a result of the camp, Lilly-Grace gained confidence, independence and social skills.
She also said she'd love to own her own hand cycle in the near future and compete!
Your reward is seeing the smiles from kids who realise they can follow their dreams and be the best they can be. Kids just like Lilly-Grace
Every dollar makes a difference
Because of your generosity we can plan confidently and budget more effectively. That means that we can say "yes" to more families who need help now and into the future because your regular gift will provide a steady and ongoing funding source. Start feeling great today!
Donations $2 and over are tax deductible. We will provide you with an annual receipt summary for your tax purposes. That means less money spent on admin and more money going to help Aussie kids in need.
If you have any questions at all please contact our team on 07 3907 9300 or via

[email protected]