Because all children deserve the same opportunities in life.
All children should be able to follow their dreams and be the best they can be. No matter what life throws at them. No matter what their ability.
Each year, thousands of children who are sick, disadvantaged or have special needs, get support from Variety the Children's Charity when they need it most.
Our history
Eleven men involved in the show business industry meet each week at a social club named "Variety Club". On Christmas Eve, a baby girl is left abandoned on the club's doorstep at the Sheridan Square Film Theatre in Pittsburgh with a note which reads:Please take care of my baby. Her name is Catherine. I can no longer take care of her. I have eight others. My husband is out of work. She was born on Thanksgiving Day. I have always heard of the goodness of showbusiness people and pray to God that you will look after her. Signed, a heartbroken mother."Despite an extensive search, the mother is never found. The men informally adopt the baby and name her Catherine Variety Sheridan. They go on to pay for the Catherine's education and upbringing. This prompts the club to start raising funds for other disadvantaged children and Variety – the Children's Charity is born.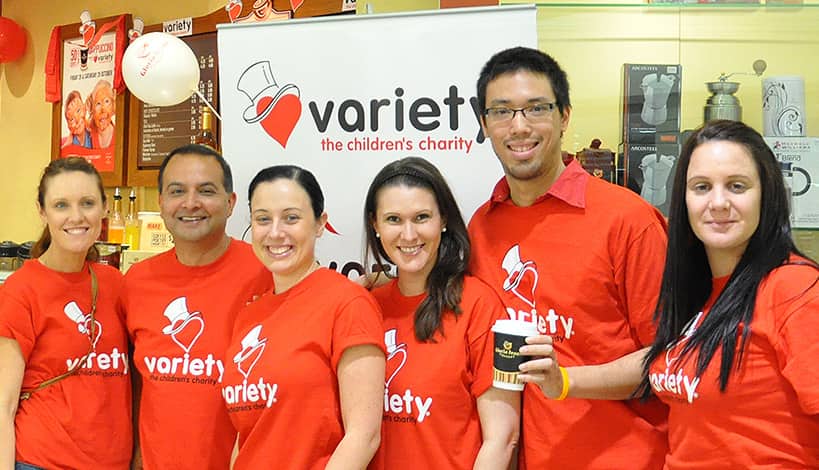 2014
The Variety Bash celebrates turning 30, having raised over $200 million for children in need.
Need more information?
Can't find what you're looking for? Why not visit the frequently asked questions page or contact us, we'd love to hear from you!