We believe all children deserve a fair go in life, no matter their ability, location or background.
We also recognise the challenges some of our children face in finding their voice and in dreaming about their future – our future. That's why, at Variety we work every day to ensure children, all children, have the right to live, laugh and learn in an inclusive and nurturing environment.
Our commitment to you, is that we will continue to provide direct support to children and their families through grants, experiences and scholarships.
We will also continue to instigate initiatives and expand programs through building meaningful partnerships with governments, and Tasmania's leading industry and corporate partners, who believe in our mission and share our values.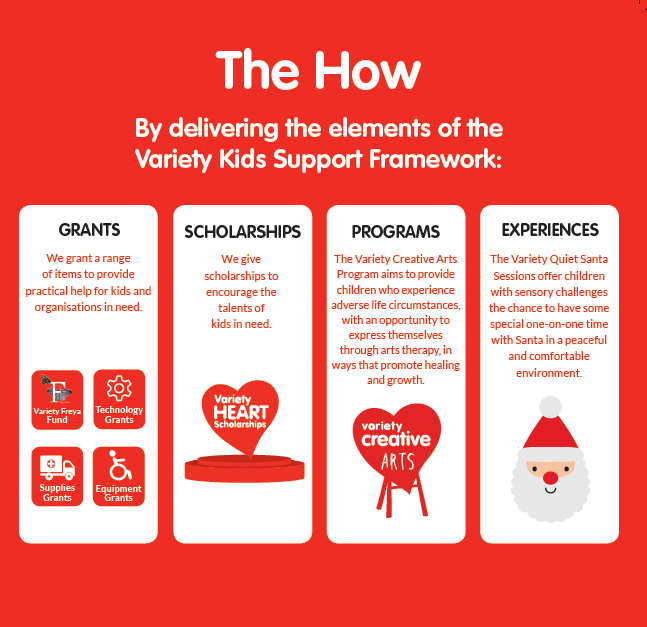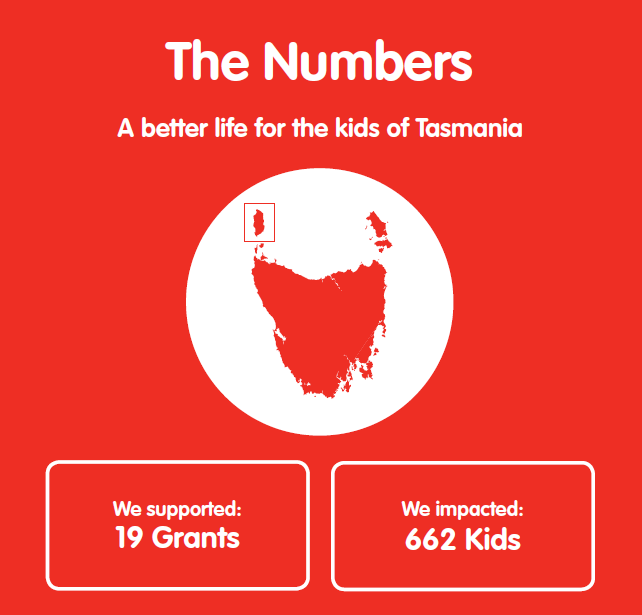 Variety Tasmania impacted over 660 children through 19 grants during 2019-2020. These grants included tangible items like sensory equipment, exercise equipment or technology grants, Variety Freya Fund gifts, Variety Creative Art Program sessions and Variety Kids Experiences.