We couldn't do what we do, without you!
At Variety – the Children's Charity, volunteers are the backbone of our organisation. We couldn't run our events, or raise anywhere near as much money as we do, without their hard work and dedication.
If you've ever thought about donating your time to a worthy cause, then look no further than our Volunteering Program. Whether you're a member of the community, looking to help out at night or on weekends, or part of a corporate team looking to engage your staff through social responsibility initiatives, there are so many ways to get involved with Variety!
Reasons to volunteer
VOLUNTEERS ARE HAPPIER, HEALTHIER AND SLEEP BETTER THAN THOSE WHO DON'T VOLUNTEER*
*Volunteering Australia
95% OF VOLUNTEERS SAY THAT VOLUNTEERING IS RELATED TO FEELINGS OF WELLBEING*
*Volunteering Australia
96% OF VOLUNTEERS SAY THAT IT "MAKES PEOPLE HAPPIER"*
*Volunteering Australia
VOLUNTEERS CONTRIBUTE ABOUT $25.4 BILLION TO THE AUSTRALIAN ECONOMY*
*Estimated by Dr Lisel O'Dwyer (University of Adelaide) in 2010
Upcoming volunteer opportunities
During the course of two Variety Monster Book Fairs a year, one held in Hobart and the other in Launceston, visitors are able to choose from thousands of quality pre-loved books, games, puzzles, CDs and DVDs, available at bargain prices. All items on sale at the Fairs are donated by people from across the State during 'Monster May'.
Following the huge success of our first Fair in Launceston and first two Fairs in Hobart we have raised over $76,000 to date to assist Tasmanian children who are sick, disadvantaged or have special needs.
We are now formulating our plans for the next Fairs, which will take place in 2017, and will need assistance in the following ways:
Pre Fair Preparation – at a location in Cambridge
Sorting books that have been donated into categories.

Quality checking DVDs, CDs, games and puzzles and packaging these for transportation.
Monster Book Fairs – at locations in Launceston and Hobart
Assisting with setting up and packing down.

Assisting at the cash desk.

Tidying stock.

Re-stocking tables with items from the store rooms.
New to us this year is the possibility to tailor bespoke days out for children, accompanied by their teachers/carers, Variety staff and Corporate Volunteers. These may include a visit to a wildlife park, cinema or even a trip out on the water. Through Variety Days Out, Corporate Volunteers are able to actively engage with children and their carers and the children themselves are provided with an enriching experience.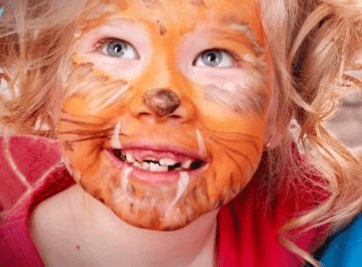 Please telephone us on 03 6248 4888 or send us a message via the Contact Us section of this website if you would like to have a chat about Corporate Volunteering.
*Corporate Volunteering Fees are charged for employees engaging in Project-Based Activities and Variety Days Out.