Individuals & Families
Variety Tasmania helps children and their families with financial support to purchase essential items and equipment that are not funded by other community, government or charity organisations.
Assistance is available for Tassie children up to 18 years of age, who are sick, disadvantaged or have additional needs.
Variety Tasmania offers Individual Grants, the Variety Freya Fund and Wigs for Kids. Grants are open all year.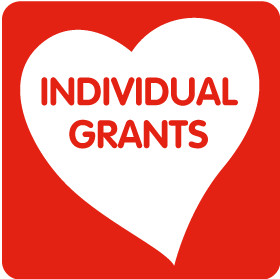 To support individual kids, we grant items such as:
Mobility / Postural Aids, Medical Equipment, Communication Aids, Calming and Sensory Products and Assistive Technology.
Please click here to read the full Guidelines.

The Variety Freya Fund provides a one-off relief payment for Tasmanian families who care for a child with additional needs or a severe disability.
To find out more about the Variety Freya Fund, click here.

Children with a long term medical condition (like cancer or Alopecia) who have lost their hair, can apply for a grant for a wig:
To find out more about the Variety Hair with Heart Program, click here.