Enriching a little boys life
He is largely non-verbal and only able to articulate a few single words.
He also experiences delays with fine motor and pre-writing skills.
Wonderful support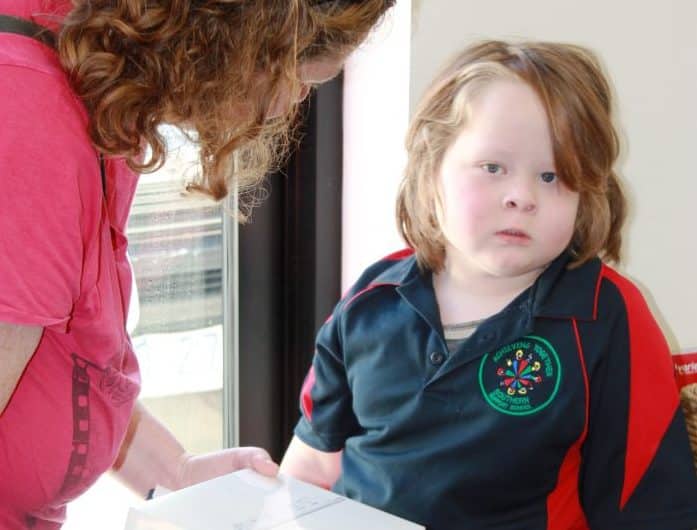 Thanks to the wonderful support from shoppers at Eastlands Shopping Centre, Variety Tasmania has been able to supply Noah with an iPad and the specialist communication software he needs.
Not only will he now be able to convey to his family simple things like being tired, thirsty or hungry, he will also be able to progress on his educational path.
Support such as this means that many children like little Noah can be assisted by Variety Tasmania to live, laugh and learn to the fullest.